Bungee Jumping into Adulthood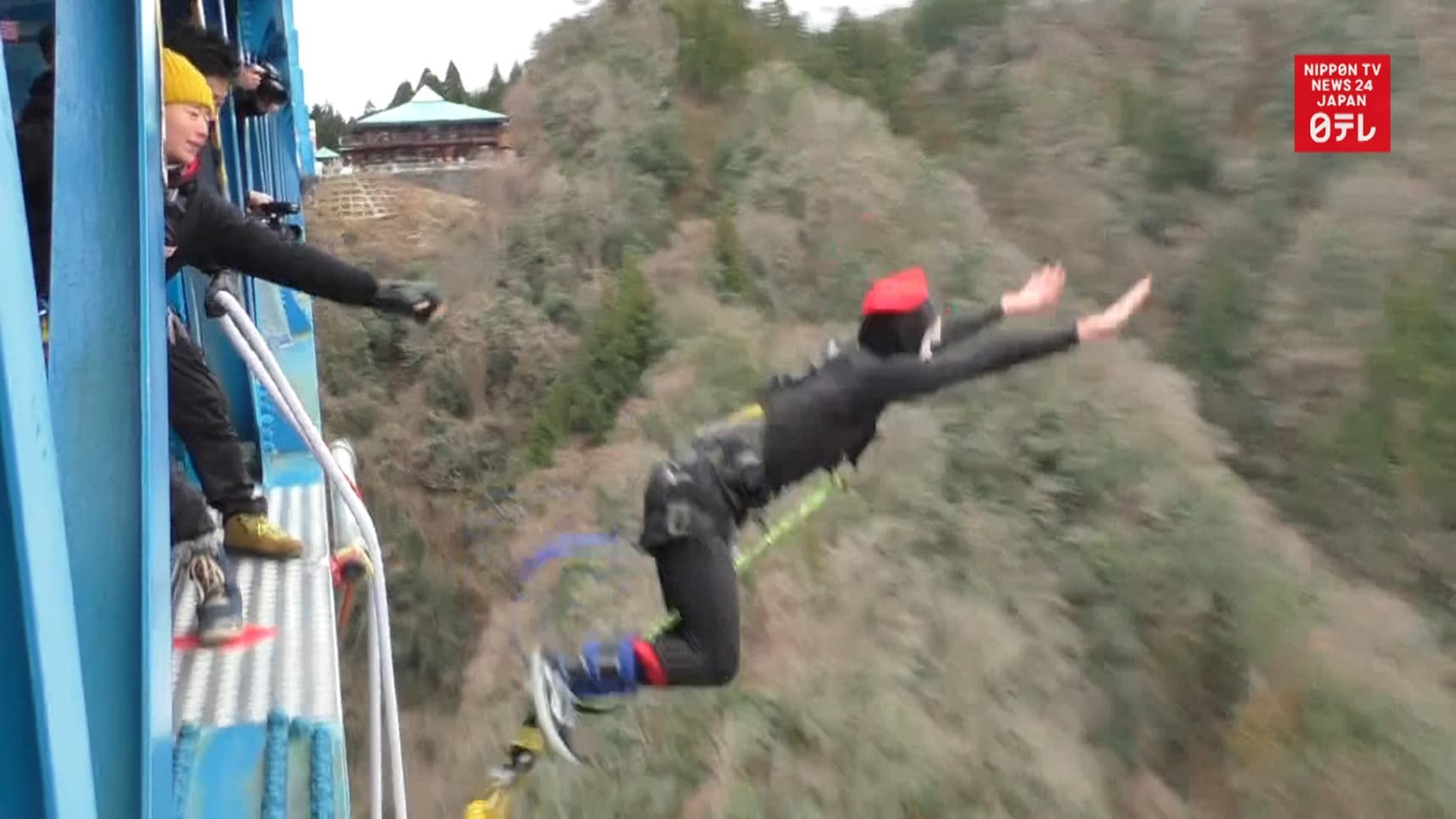 Ten people celebrated their coming of age this year by bungee jumping off a bridge in Ibaraki Prefecture, north of Tokyo. The locals will turn 20 years old this year. Each of them leaped off a suspension bridge about 100 meters high after shouting their resolution. The event took place two days before Coming of Age Day, a public holiday in Japan

On Monday, Japan congratulated its new adults with commemorative ceremonies in municipalities throughout the country. About 1.22 million people are set to become adults this year. Of them, the largest group totaling over 37,000 people gathered at Yokohama Arena, southwest of Tokyo.

Meanwhile, about 1,600 new adults in Urayasu, Chiba Prefecture, celebrated at Tokyo Disneyland. Mickey Mouse and other Disney characters congratulated them with dances and songs.