Cardboard Beds for Olympians Revealed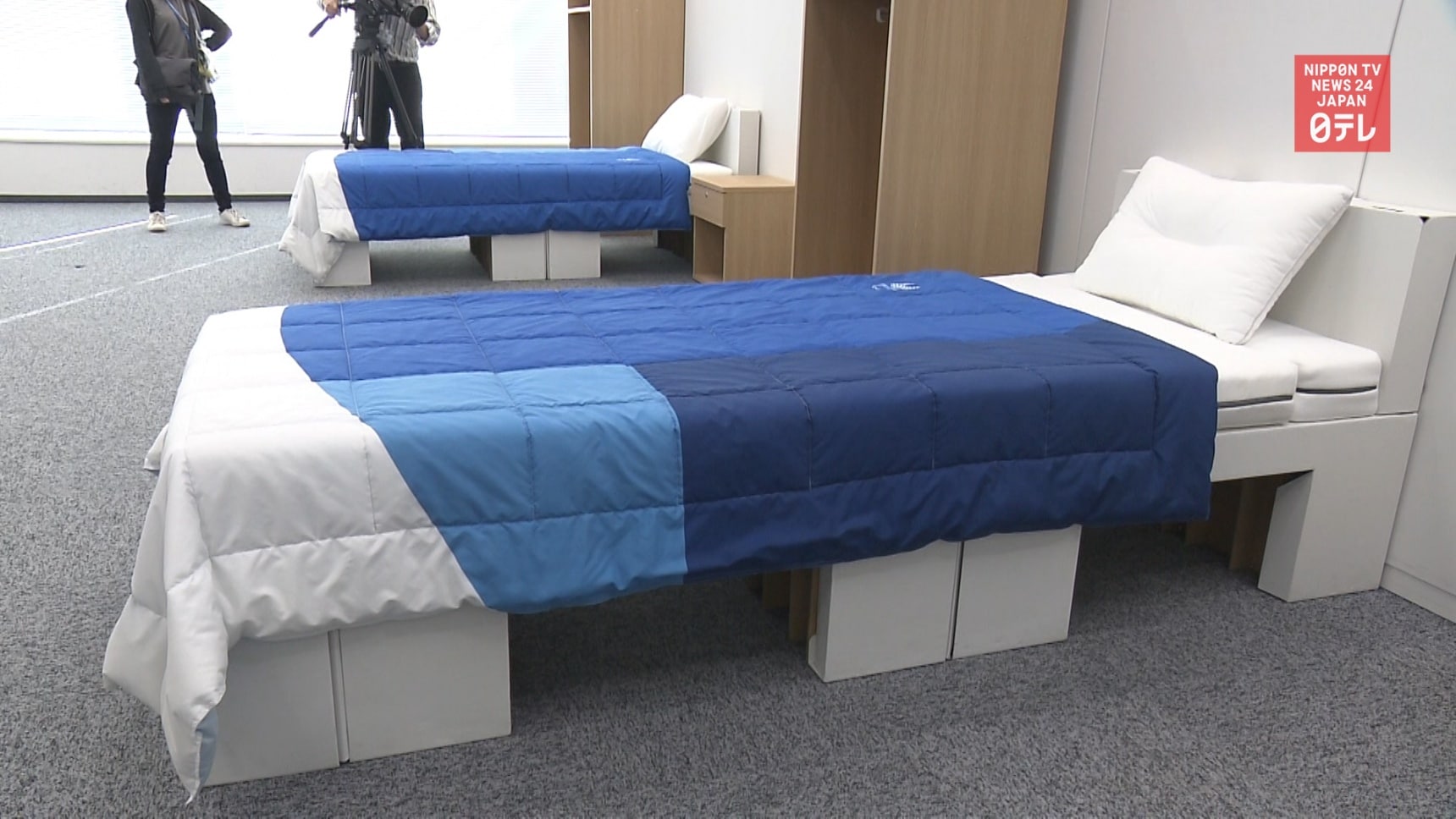 Press got a glimpse of the paper-based furniture that will be used in the Olympic and Paralympic villages. Bed frames made of paper for Olympic athletes is a Tokyo 2020 first. 18,000 frames are being prepared for the Olympics, and 8,000 for the Paralympics.

The frames are light, and as durable as wooden ones. Organizers say they wanted to use a sustainable material that could be easily carried in and out of the village buildings. After the games, the beds will be recycled into paper products.

What do you think? Would you want to sleep in these eco-friendly beds?