Tokyo Olympics Preparations Almost Completed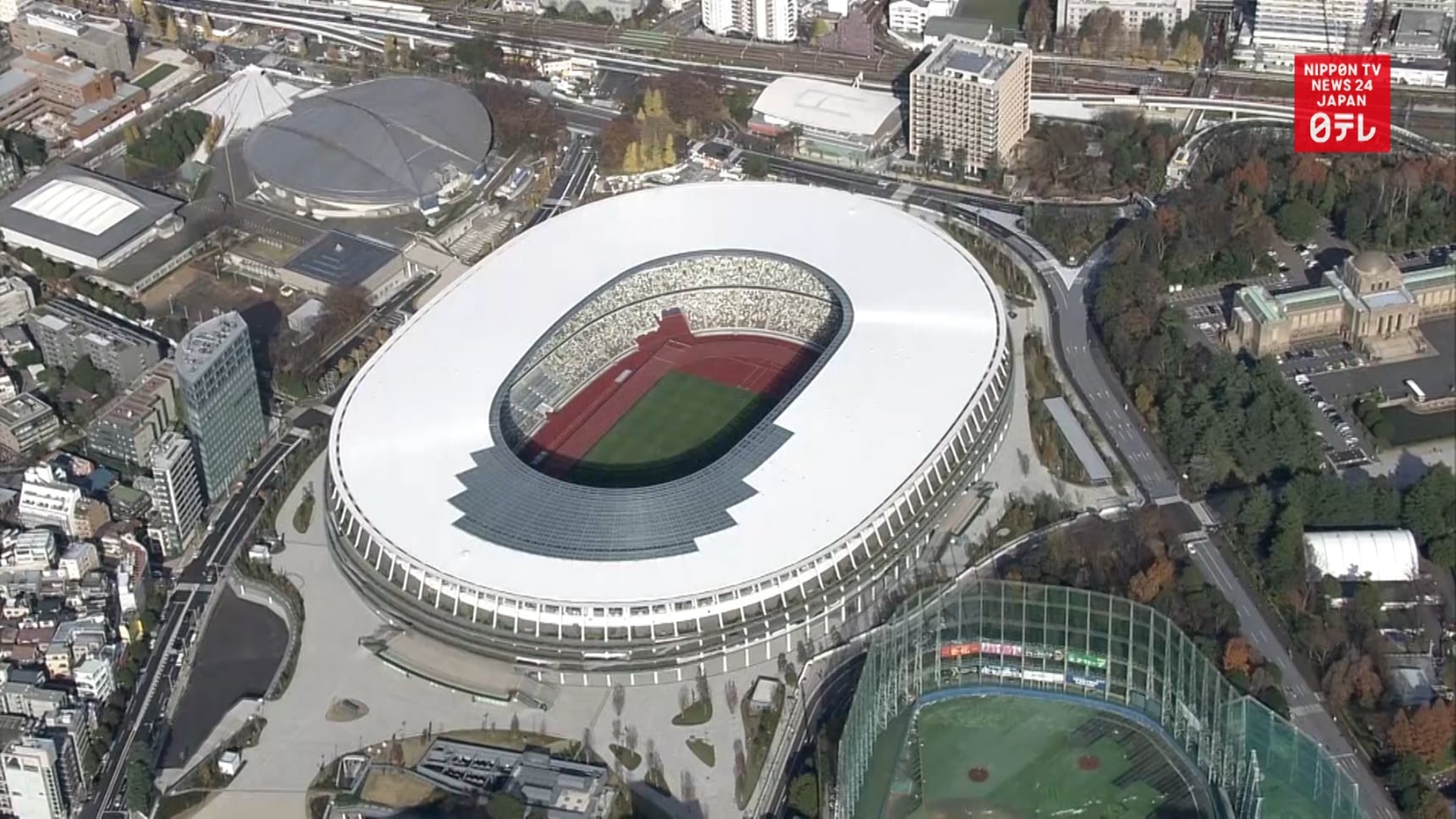 The new National Stadium in the heart of Tokyo was completed in November. The main stadium for the 2020 Olympics and Paralympics can accommodate nearly 60,000 spectators. The venue will be used for the opening and closing ceremonies as well as soccer games and track-and-field events.

New competition facilities such as the Kasai Canoe Slalom Center and the Ariake Gymnastics Center have also been built. Test events have been held at various venues to prepare for the Summer Games.

The Olympic flame from Greece is set to arrive at the Self-Defense Forces Matsushima airbase in Miyagi Prefecture on March 20, 2020. It will be displayed in the three prefectures in northeastern Japan which suffered greatly from the 2011 Great East Japan Earthquake as the flame symbolizing reconstruction.

The Olympic torch relay will start from J-Village national soccer training center in Fukushima Prefecture on March 26. The flame will go through all 47 prefectures across the country over a four-month period. In October, the International Olympic Committee announced that the marathon and walk events will take place in Sapporo, northern Japan, due to concerns over extreme heat and humidity in Tokyo.

The Olympic opening ceremony is scheduled on July 24, while the Paralympics will open on August 25.