Geisha in Kyoto Prepare for New Year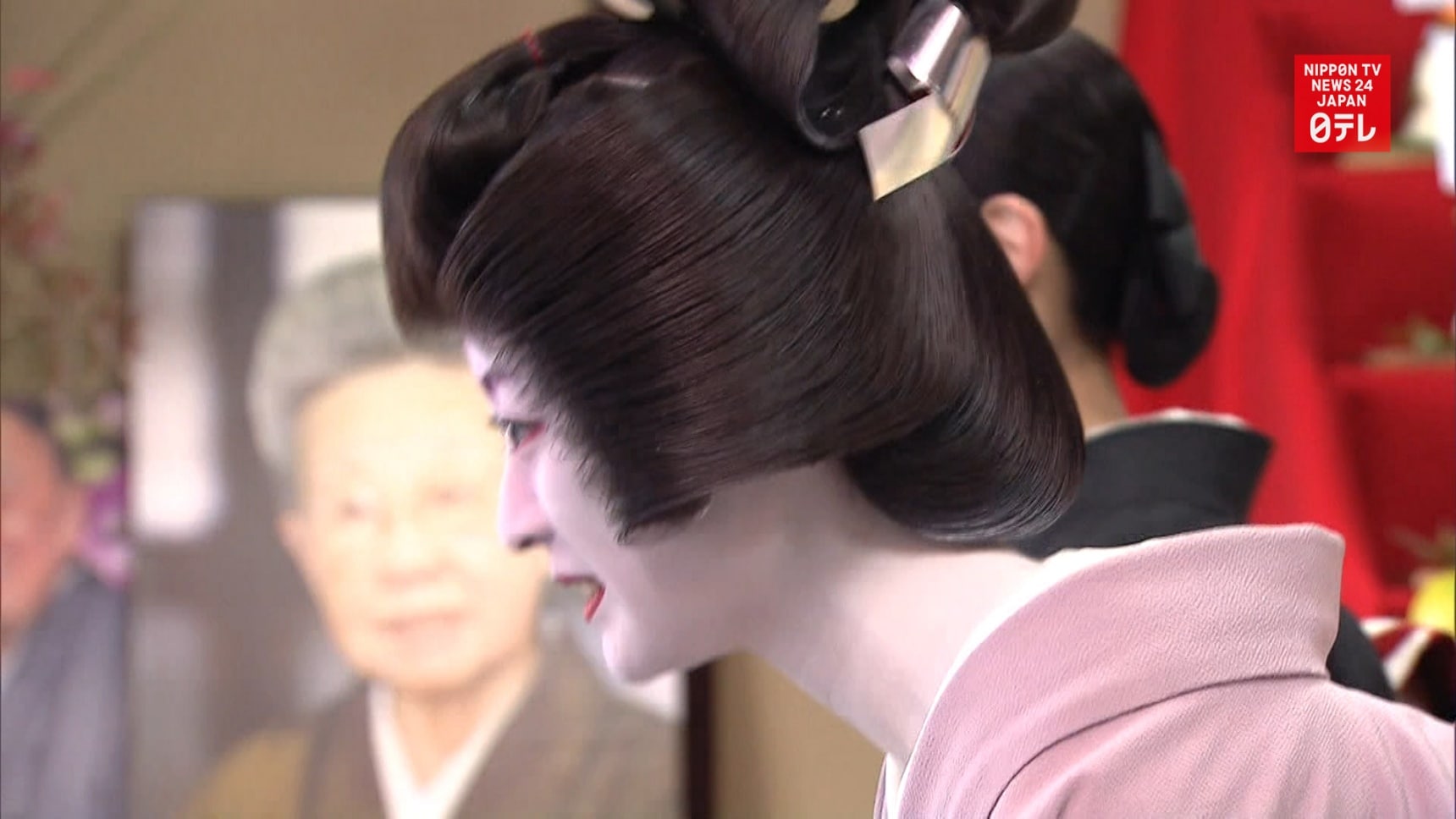 The female performers paid a call on Yachiyo Inoue, a master of traditional Kyomai dance, in one of Kyoto's five geisha districts. They offered thanks to Inoue for her guidance this year and wished her well in the New Year.

Called koto hajime, this ritual originated in the 17th century. Geisha and maiko vowed to perform to their best ability after receiving celebratory dance fans from Inoue.