New Emperor Ascends to Chrysanthemum Throne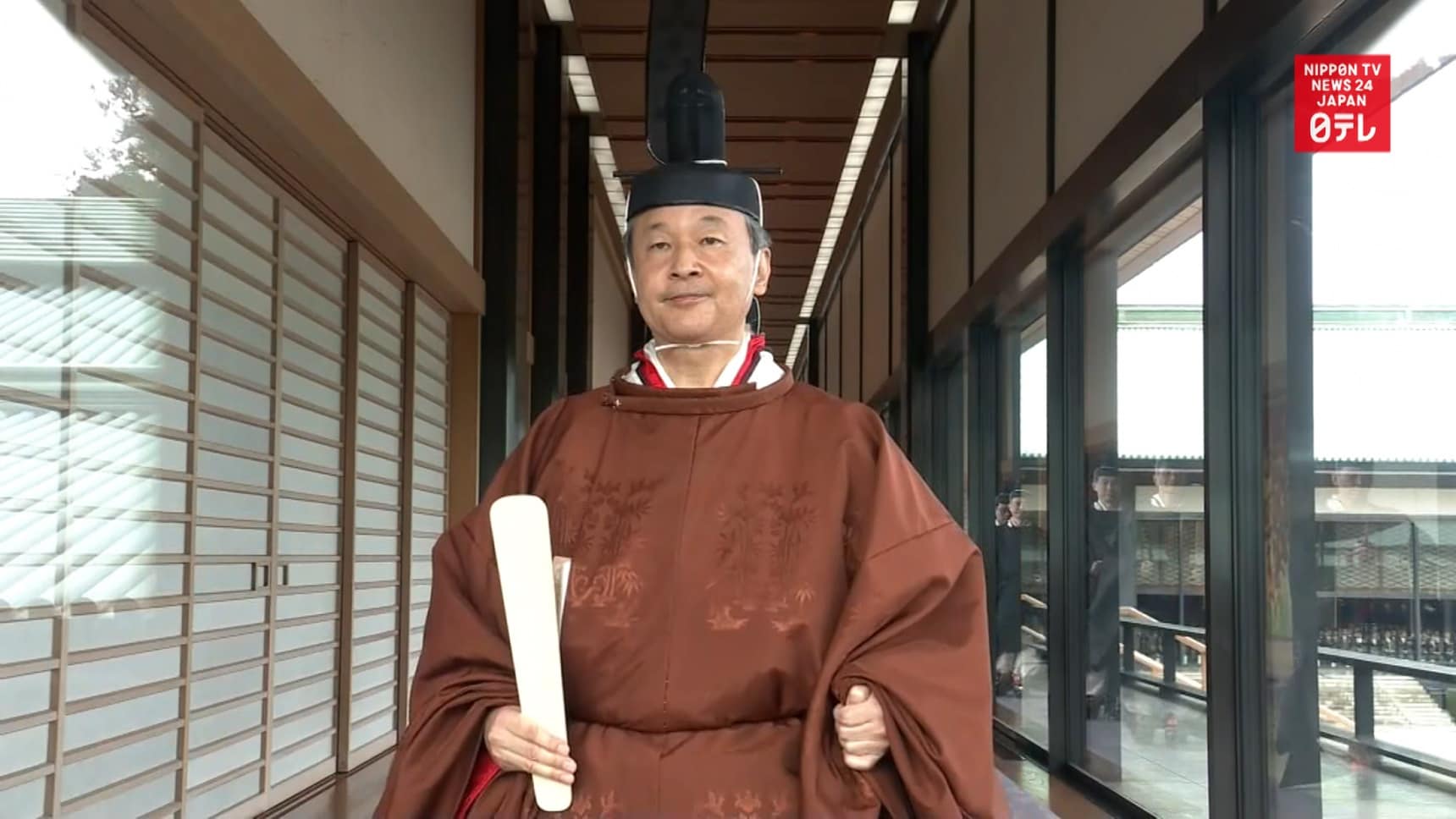 More than 2,500 people attended, including 400 dignitaries from around the world. Celebrations began with a procession of imperial family members. Crown Prince Fumihito and his family wore ceremonial robes.

Emperor Naruhito was in the Takamikura, a throne specifically for this event. Empress Masako was beside him. Both wore ceremonial dress specific to the occasion. The emperor gave an address proclaiming his enthronement and expressing hopes for Japan's prosperity and world peace.

The Emperor proclaimed, "I sincerely hope that our country, through our people's wisdom and unceasing efforts, achieves further development and contributes to the friendship and peace of the international community and the welfare and prosperity of humankind."

Prime Minister Shinzo Abe offered a speech of his own, then led the attendees in a "Banzai" cheer. In part, it expresses respect for the emperor and hopes for the prosperity of the imperial family. A 21-gun salute complemented the cheer. The ceremony lasted approximately 30 minutes.

A parade to celebrate Emperor Naruhito's enthronement was moved from today to November 10 in consideration of people still recovering from Typhoon Hagibis.