How to Apply to Japanese Language School
You've made up your mind; you want to study Japanese at a language school in Japan. Great—immersion is a key element of language learning and retention! But if you aren't doing it through a university program, it can be hard to know where to start. Fortunately, we're here to walk you through the general steps so you can know what to expect.
Application Timeline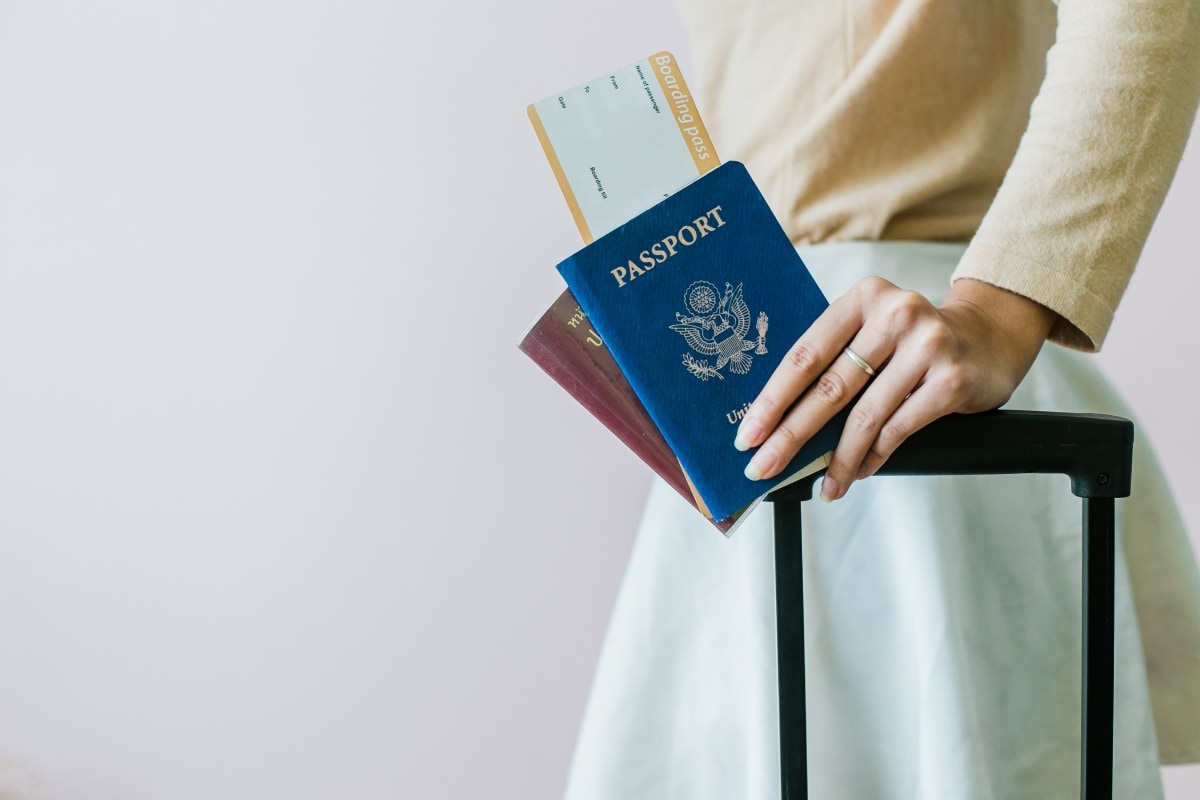 Before we delve into the details of the application process, let's talk about visas. Unless you're a Japanese citizen that's spent their entire life abroad, you'll need to get a visa in order to enroll in the school and stay in the country. For simplicity's sake, this guide will be under the assumption you'll be applying for a student visa. If you have another visa type and want to study at a language school, the process is a lot simpler as you'll just be registering for their courses.

Let's take a look at the general language school application timeline for those applying for a student visa:

1. After finding a language school, start their application process about 6 months before your intended start date.
2. Complete the required application steps. This may include a letter of interest, where you'll be staying, and other details.
3. Submit all required documents for the Certificate of Eligibility, or CoE (listed below).
4. Once your application is done, the school will submit the visa application to the Immigration Bureau in Japan. It can take up to three months or so to hear back.
5. If approved, the school will send you the CoE.
6. Take the CoE, a recent passport photo and your passport to your local Japanese embassy or consulate.
7. The embassy will issue you your visa within a week or so.
8. Voilà! You have a Japanese visa!

While the process is relatively simple, obtaining that Certificate of Eligibility is essential. Here are the required documents for doing so:

・Application Form
・A 4 x 3 centimeter photo taken within three months
・Copy of your passport
・Copy of your diploma/transcripts (depending on the status for which you are applying)
・Letter of Guarantee. The Immigration Services Agency of Japan expects every prospective student to be able to support themselves in Japan, or to have a financial sponsor that will support them. While the official website doesn't state a specific number, almost all schools say you should show proof of ¥2,000,000 (about US$18,000) for a 1-year visa, as well as proof of a financial sponsor directly related to you. If you are self sponsoring, you should show proof of ¥3,000,000 (about US$28,000) or more. There are some schools that allow 6 month visas, in which case it's recommended to show proof of around ¥1,200,000 or more.

Documents that prove your financial solvency could be bank statements, income statements, financial aid award letters, and/or a letter of sponsorship. Keep in mind all documents must be in either English or Japanese. Now, lets go over the nitty gritty of the application process.
Step One: Pick a School
Even before that—pick a city! Do you want the hustle and bustle of Tokyo, or the sweeping, onsen-rich countrysides of Hokkaido? The difference in temperature and lifestyle throughout the year can vary drastically from northern Japan to southern Japan, so if you are used to a certain climate, maybe keep that in mind. There are pros and cons for every location, since Japan is extremely localized. Beyond differing cultural and culinary traditions, there's also different dialects, like Osaka-ben or Hakata-ben, which will end up teaching you unique regional expressions that you might not find in Tokyo. Bigger cities will often be a bit more English-friendly, so if you can't speak a lick of Japanese, that might be an easier transition. Or perhaps you want to dive right in and study somewhere devoid of assistance, so you can push yourself to learn as fast as possible (although you can also do that by enrolling in an intensive school in a city).

Once you've chosen the areas you may want to study in, look for the best language schools in the area. There are multiple ways of going about this.

Go! Go! Nihon and GaijinPot both offer free services to help you find language schools, and even have a ranking system for how difficult each school is. They also help you with the visa process and make it very simple for you. They carefully choose each school for quality, but that doesn't mean the hundreds of other language schools not on their list aren't high quality either!

You can also just search for language schools in the city or prefecture you want, just make sure to look up reviews on them also. Some schools are bare bones, consisting of just teaching straightforward Japanese with a lounge area and some general assistance. Other schools might offer assistance in finding a part-time job, special elective classes you can study, activity days and more. Prices tend to go up with these added perks, but nothing beats a quality education. Also, schools that sponsor visas tend to start at ¥350,000 upwards of ¥500,000 although most fall around the ¥420,000 range.
Step Two: Fill Out Your Application
Once you've picked your school, you can start the application process! If you go through either of the sites listed above, they've got a small interest form you fill out on their site and they guide you through the process from there. If you choose to apply to a school directly, most schools will have a form on their website or an email contact.

At this point you'll need to know a couple things: how long you want to study, and what term you want to start. You can contact them without knowing these things, but you won't be able to start on the actual application until you decide. Generally, you want to apply six months before your desired start date. They'll have a deadline for all the documents to be turned in within three months, including a bank statement showing proof of ¥1,000,000 or ¥2,000,000 for visa applicants (more info down below). Most of the application is fairly easy as it consists of just turning in documents, writing an interest letter and showing financial proof/sponsorship.

Everyone, visa applicant or no, needs to have the equivalent of a high school diploma to study at a language school. Some schools may require you to have a fundamental understanding of Japanese, like a basic knowledge of hiragana and katakana, but some advertise to be completely beginner friendly. Note that it's still highly encouraged that you get a grasp on hiragana and katakana along with some beginner vocab, as it will make your life a lot less overwhelming once you get there. Many schools breeze through learning them in a couple days.

The letter of interest required is essentially how you tell the school why you want to learn Japanese, what your goals are and the like. If you are unsure of what a good letter looks like, search for examples online of people who've been accepted and also make sure to get someone to proofread it!
Step Three: Go to Japan & Study!
After submitting your application, documents, and getting your CoE (and subsequent visa), you are ready! Often the application process is set up so that you get your visa a week or two before you intend to leave. This process makes it a little difficult to buy your ticket ahead of time, but it's better to be safe than sorry.

And there you go! After you make your way here, you can dive into your new life in one of the world's coolest countries! Don't forget to check out our extensive library of articles to help you get by, travel cheaper and deeper, and make the most of your time in the Land of the Rising Sun.