A Vegetarian Sushi Restaurant in Tokyo!
If you're vegetarian or simply not a fan of raw fish, a visit to a sushi train restaurant with friends isn't exactly going to fill you with joy. While the touch panel screens and the treat of watching your orders arrive on a conveyor belt are always entertaining, wouldn't it be nicer if there were a few more fish-phobic options on the menu?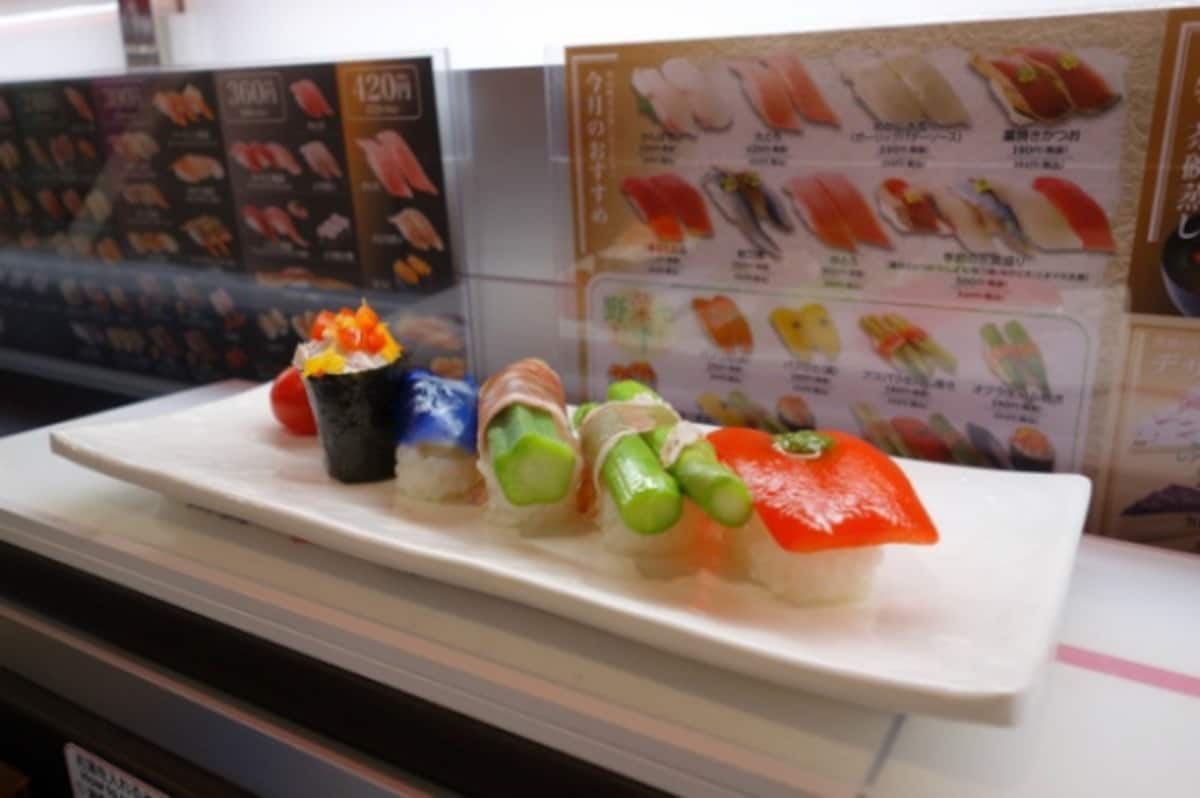 That's exactly what a new chain of restaurants in Japan is offering, with vegetarian sushi, made with fresh, seasonal vegetables, and a host of other meat-based dishes, including ham and pork-topped sushi options, available for less meat-averse customers.
We paid a visit to Sushi Nova at their brand new location, the first of a hundred to hit Japan by 2019, and were incredibly impressed with what they had to offer.
Sushi Nova is a new type of restaurant from conveyor belt family restaurant chain Kappa Sushi, known around Japan for its cheap ¥108 sushi menu. Located in Tokyo's swanky Aoyama neighborhood, and with a bright, minimalist shopfront and interior, Sushi Nova is appealing to a more upmarket, business clientèle.