TP So Delicious You'll Want to Eat It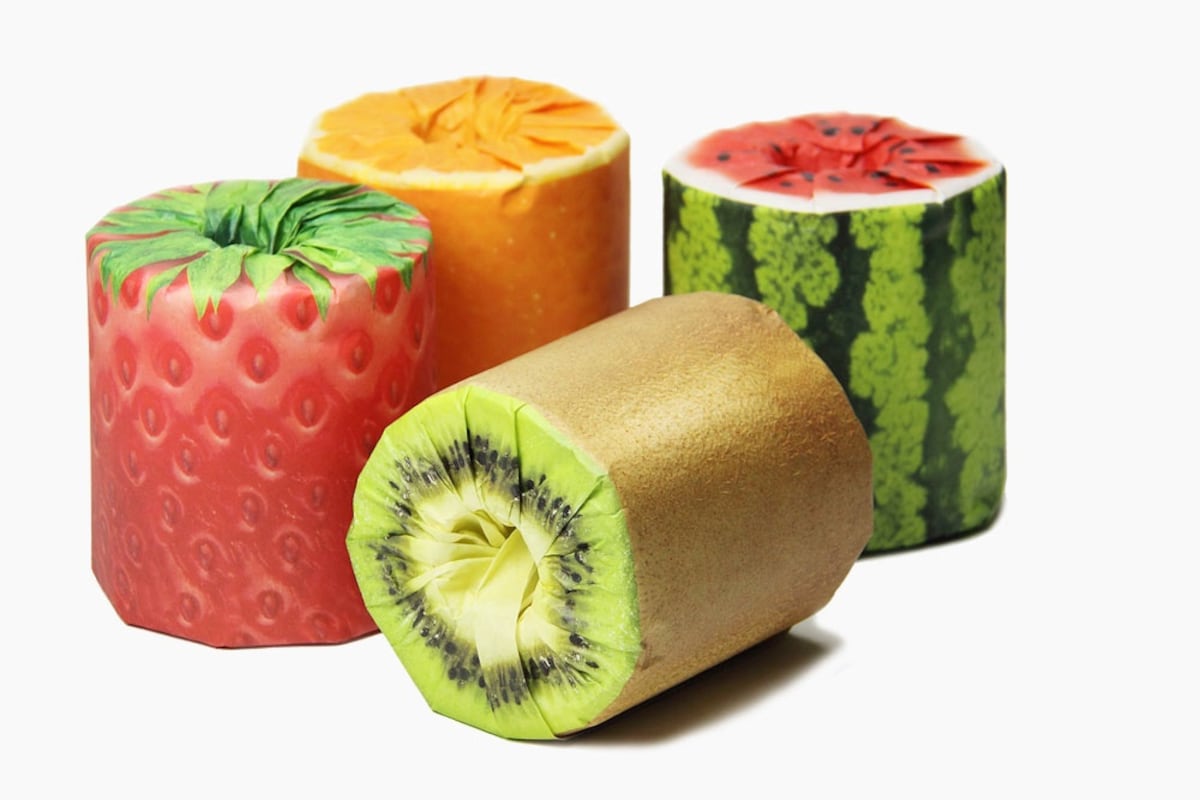 Bet you never thought you'd be thinking how delicious a roll of toilet paper looks. This cleverly designed "The Fruits Toilet Paper" was created by Japanese design studio Latona Marketing Inc., and rightfully won the 2015 platinum Pentaward. Pentawards are presented every year to recognize creative packaging worldwide, and have five levels: diamond, platinum, gold, silver and bronze.

Latona Marketing says of their sweet creation: "Many companies and stores throughout Japan give a roll of toilet paper to customers as a novelty gift to show their appreciation. The Fruit Toilet Paper has been designed to wow customers with its cute style, perfect for such occasions."

The toilet paper can be purchased from their online store, and makes the perfect novelty gift. There are four different designs available: kiwi, orange, watermelon and strawberry.

A set of four including one of each plus a gift bag will set you back ¥1,500, or you can get a 48-pack of your favorite design (or a mixture of them) for ¥13,800. You'll never want to buy plainly packaged TP again!