Olympic Planners Study Tokyo's Sizzling Summer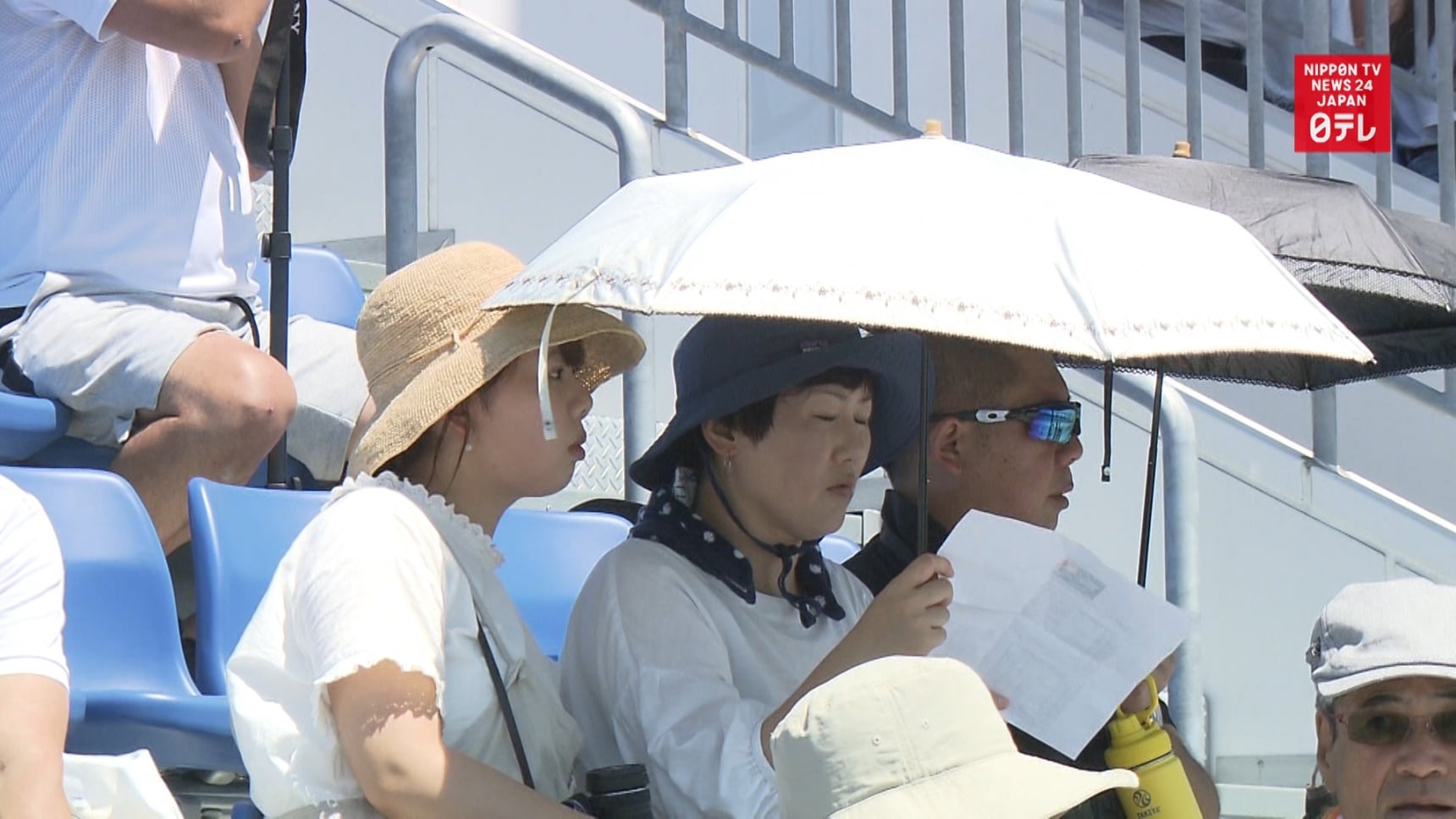 Potentially dangerous heat is a major concern for the Tokyo Games, set to take place next year from July 24-August 9.

Workers handed out cold packs to visitors at the Sea Forest Waterway during a test run. Budget cuts mean that the rowing and canoeing venue's roof only partially covers spectator seats. Tubes sprayed water on the streets to reduce temperatures and help block reflected sunlight and heat.

The Tokyo Metropolitan Government also installed a special tent at the bus stop that offers transport from the nearest train station to the venue. It is equipped with mist machines to prevent heat stroke as visitors wait for the bus. Tokyo's average high temperature so far this August is 34.7 degrees Celsius (94.5°F).