Kyoto Gets a Rockin' New Restaurant
Kyoto is a traditional city, and perhaps its most traditional neighborhood is Gion. The center of Japan's geisha culture, the Gion Quarter draws visitors who stroll along its cobblestone streets and gaze upon its classical architecture while the soothing sounds of the Shirakawa River drift up from the water and into their ears.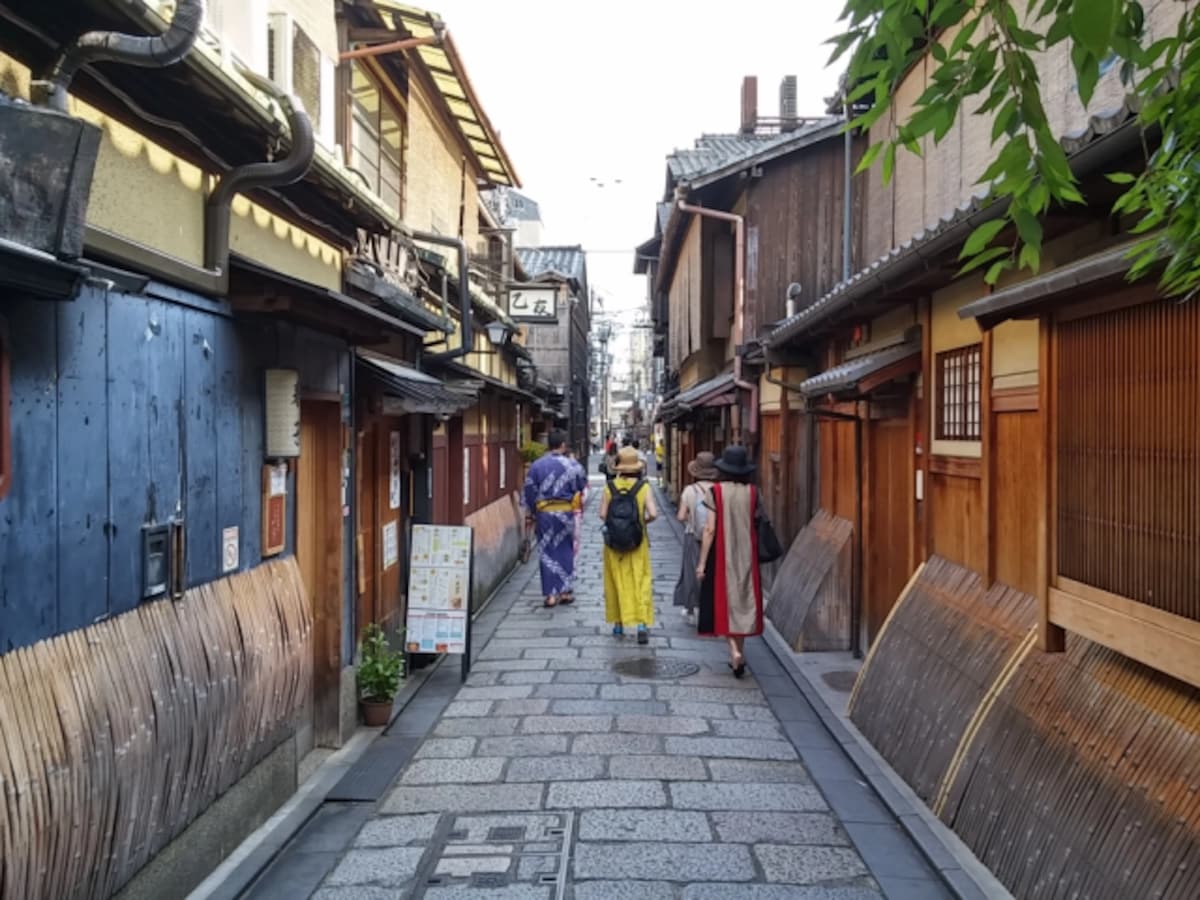 Of special note are the machiya. Generally translated as "townhouses," they differ from their western counterparts in that instead of being tall, narrow dwellings, machiya are expansively wide connected constructions that are often places of business, housing craftsman's workshops and classical teahouses.


But as of this month, one of Gion's machiya is the home of the newest branch of the Hard Rock Café.
The first-ever Hard Rock in Kyoto eschews the chain's signature towering, guitar-shaped neon sign, and instead follows local customs by understatedly printing its name on a noren, the cloth curtain hung at the entrance to old-school Japanese shops and restaurants. Overall, the Kyoto Hard Rock does such a good job of preserving the visual harmony of the neighborhood that unless you looked at the noren, you wouldn't even realize who the machiya's unexpected tenant is.
Inside, things are a unique mix of Japanese and Western elements. The interior features elegant light-shaded woodwork, a common element in orthodox Japanese design, and kimono-like cloth accents. On the other hand, the memorabilia on the walls, as well as the music coming from the interior speakers (at a respectful don't-want-to-disturb-the-Kyoto-neighbors volume, of course), leave no doubt that you are in fact inside a Hard Rock Café.
The full Hard Rock Café menu is on offer, but if you've come to the Kyoto branch, you'll want to try one of the items that are exclusive to this location. In our case, we opted for the Miso Wasabi Burger. At ¥2,180 (US$20) it's not the cheapest burger in town, but at the same time it's not startlingly expensive for a Hard Rock entrée. And the premium pricing gets you some premium ingredients. Aside from the headlining miso wasabi sauce, this special burger makes use of Kyo-yasai (Kyoto vegetable) pickles.
Much like the mix of Western and Japanese elements in the Miso Wasabi Burger, a Hard Rock Café at first seemed like an odd fit for Kyoto. But considering that the city has always prided itself on being a home for the arts, music included, it's a combination that works well, and since we didn't quite have enough space in our stomachs to try their beautiful Rain Drop Cake dessert, we've got a good reason to go back again soon.