Grab a Bite at Gion's New Hard Rock Café
Hard Rock Café has a new branch in Kyoto, incorporating elements of ancient Japan with modern casual dining (and rock and roll, of course), and we've just found out even more about the exclusive menu items and merchandise they're offering. So, let's take a look at the unique menu items you can enjoy only at the café's Kyoto branch.
Miso Wasabi Burger (¥2,180/US$20)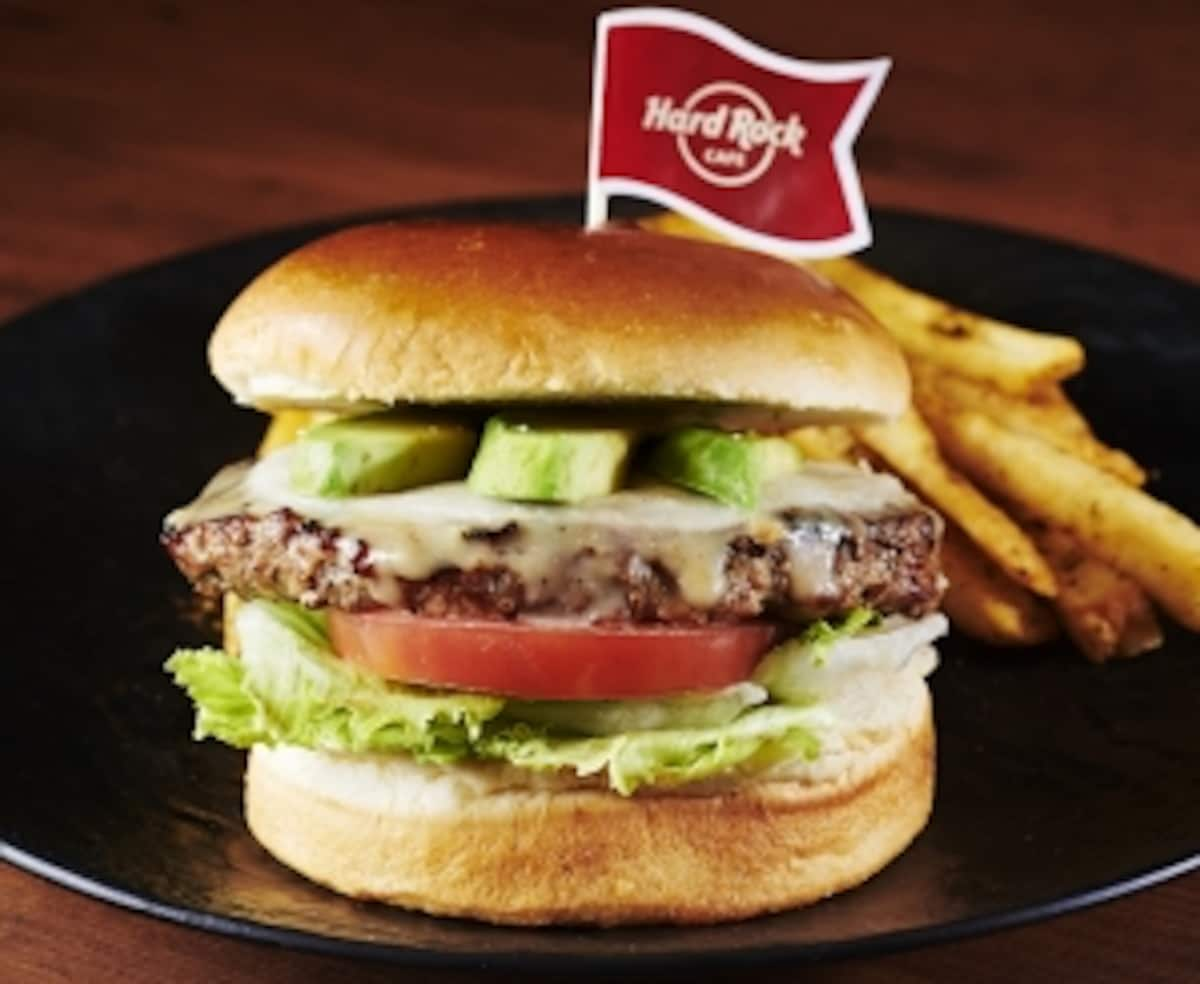 This variation on Hard Rock Café's classic burger includes seasonal Japanese pickled vegetables, tomatoes, lettuce and a special miso-based sauce spiced with wasabi. The zest of the wasabi should combine extremely well with the juicy flavor of the hamburger patty.
Yakitori Chicken Wings (¥1,280/US$12)
These chicken wings flavored with teriyaki sauce are served with grilled Kujo green onions in a skewered yakitori style. They should be particularly tasty with traditional Kyoto pepper seasoning that you can add on as you like.
Vegetable Sushi Rolls (¥1,380/US$13)
Fresh and colorful Kyoto grown vegetables and pickles, along with Kujo green onions and Hard Rock Café's original guacamole complete the ingredients for this sushi roll. The Kyo-yasai, as vegetables from Kyoto are called, make this a truly local dish.
Raindrop Cake with Ice Cream (¥980/US$9)
This translucent raindrop cake is made with local Kyoto water and served with kinako soybean powder made from Tanba black soybeans as well as sweet Tanba black soybeans stewed in syrup and also a scoop of vanilla ice cream.
And of course, we can't forget the merchandise! Head over to SoraNews24 via the link below to see Japan-exclusive products that can only be purchased at the Kyoto location.