Stay Cool with New Starbucks Summer Merch
The rainy season this year in Japan has been unusually long, but summer finally seems to be kicking in, at least at Starbucks. Not only is the coffee chain offering the mouthwatering Peach on the Beach Frappuccino this summer, it is also coming out with a series of summer-themed goods that are sure to catch the eye. Let's take a look!
Slim Handy Stainless Steel Bottle in Summer Icons (¥4,000/US$37)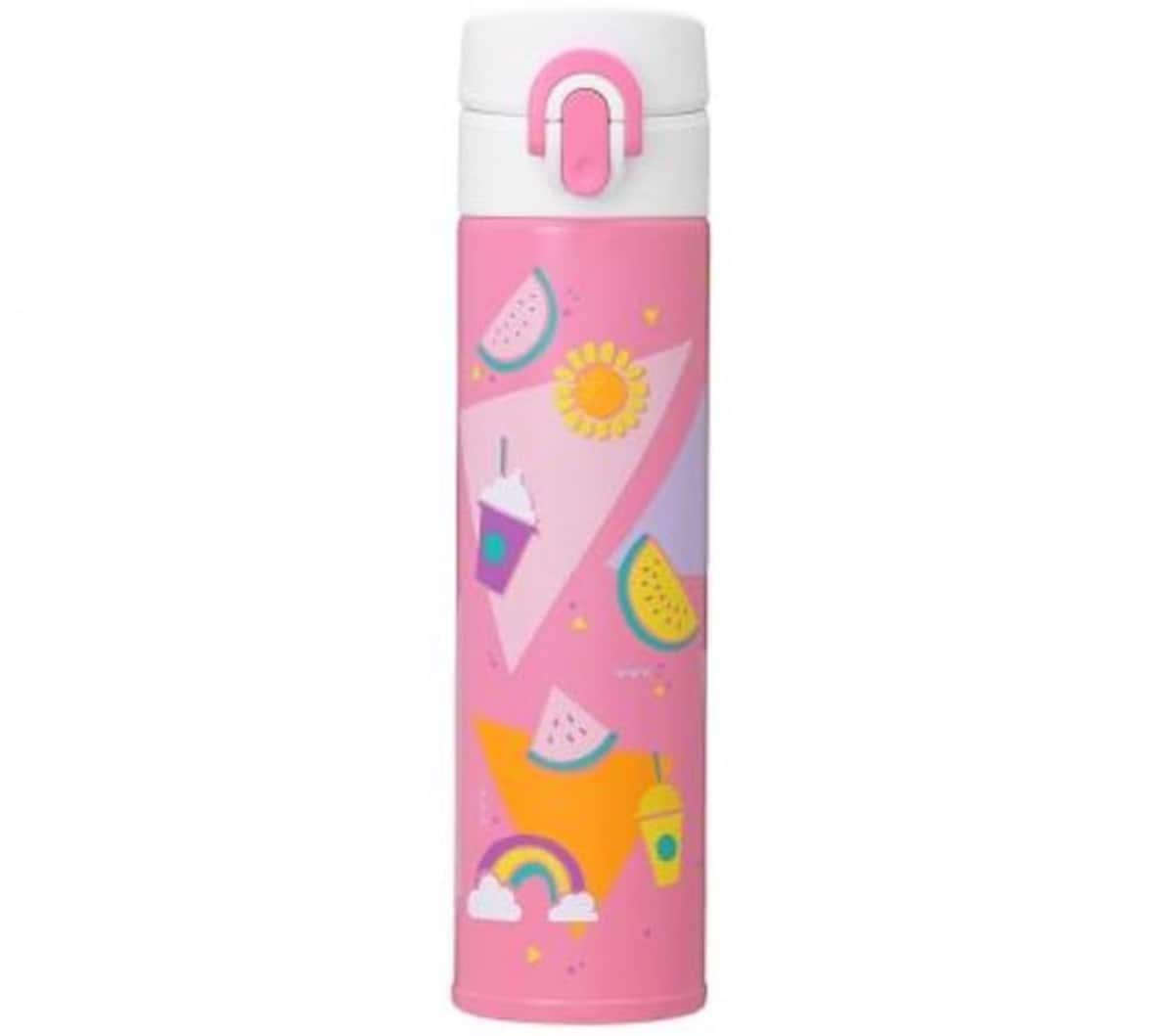 This bottle is decorated with summer-themed patterns including Frappuccinos and watermelon slices and comes in a bright pink color that should boost your energy during the hot summer months. The double-layered vacuum bottle is well-insulated to keep your drink either hot or cold.
Curved Stainless Steel Bottle in Pink & Yellow (¥3,800/US$35)
This bottle with a screw-on lid comes in a gradation of summery colors with the Starbucks name featured prominently in white. The lid is embossed with the siren logo, and additionally, the inner lid comes with an air hole that allows you to more fully enjoy the aroma of your drink. This bottle too is made in a double-layer vacuum design.
Watermelon Stainless Steel Tumbler (¥3,600/US$33)
This tumbler comes in a bold and creative design that resembles a watermelon. It also comes with a second replaceable lid that you can use for hot drinks. Again, the tumbler is well-insulated due to its double-layered vacuum design.
Watermelon Double-Walled Glass (¥2,300/US$21)
This double-walled glass is heat resistant and is decorated with pop-looking watermelon slices. The glass itself is also made in a visually pleasing round shape, somewhat like a whole watermelon.
Hanabi Mug (¥1,900/US$18)
This black mug is designed to look like fireworks lighting up the night sky and is a stylish and enchanting depiction of a summer fireworks display.

Starbucks has released a full range of products to help you beat the summer heat. Head over to SoraNews24 to see the whole lineup and be the coolest coffee cat this summer.