The New Yoshinoya is Beefing Up its Style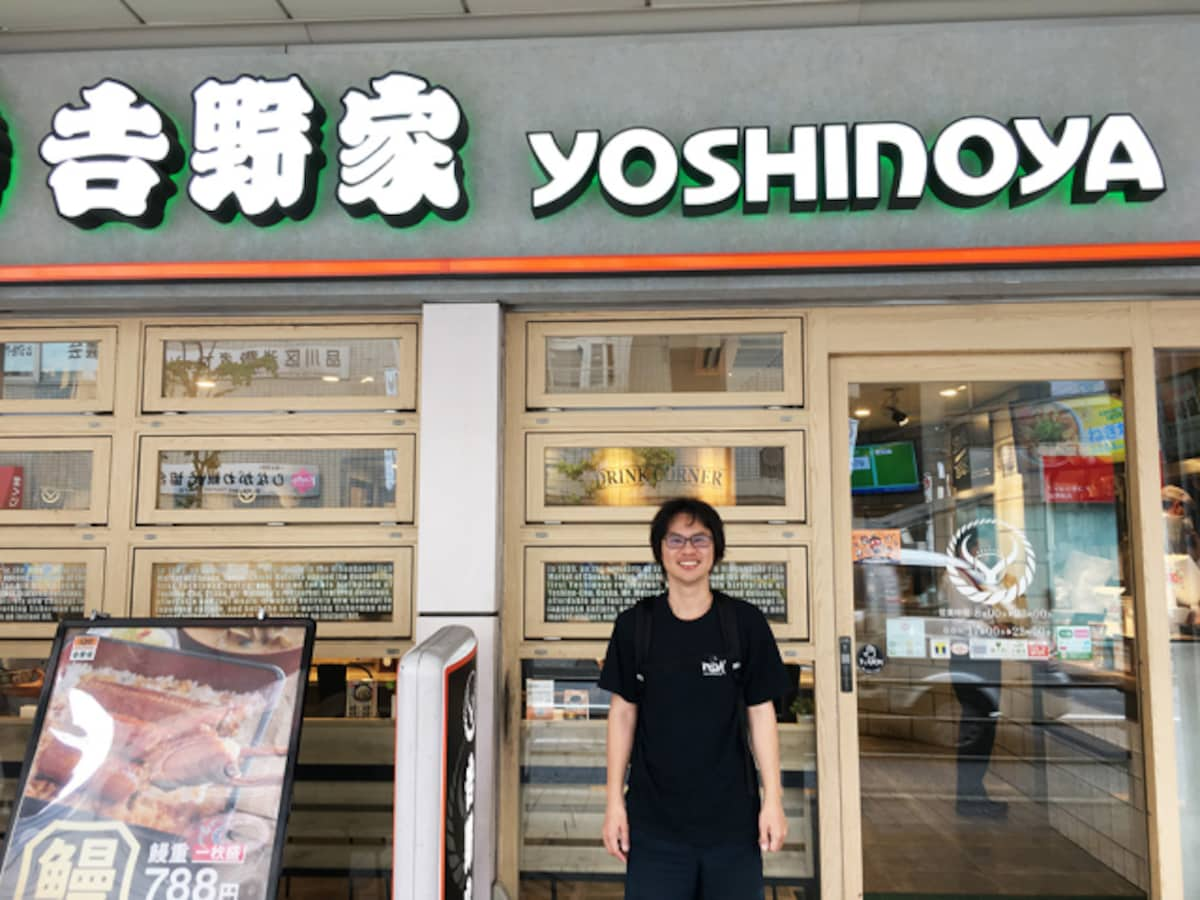 So Seiji, looking for a more peaceful and stylish place to do some writing, decided to grab his laptop and head for one of Tokyo's cafés. But he didn't end up at Starbucks or any of its coffeehouse rivals, but instead at Yoshinoya.

Sure, Yoshinoya is Japan's favorite provider of gyudon (beef bowls)⁠—in restaurant-fresh, canned, and frozen varieties⁠—but it owes part of its success to its simple, no-frills dining experience. Its interiors are more utilitarian than luxurious, and while they're comfortable enough for the few minutes you'll spend shoveling rice and beef into your mouth, they're not exactly designed for lingering…at least not usually.
This Yoshinoya branch, though, located near Tokyo's Oimachi Station, is different. With large glass windows to let in natural sunlight, a sophisticated interior with wood accents, and even leafy green plants, this Yoshinoya has a calm and inviting atmosphere, so much so that you'd be hard-pressed to tell it's a Yoshinoya unless you spotted the understated company logo on the back wall mirror.
This style of fancy Yoshinoya, designated Yoshinoya C&C (for "Cooking & Comfort), is a gradually expanding sub-section of the chain with 46 locations nationwide, and four in Tokyo (Oimachi, Ebisu, Waseda, and Oyama branches), so Seiji's now got multiple escape options the next time something crazy is going on in the office.

Learn more about the new and improved version of Yoshinoya rolling out across Tokyo by visiting SoraNews24 at the link below.