How to Open a Bank Account in Japan
If you're moving to Japan on a long-term basis, you'll need a Japanese bank account. While the process can be a bit daunting—especially if you're not fluent in the language—setting one up is easier than you might think. We've put together this straightforward guide to help you out if you have to go through the process on your own.
Can I Open a Bank Account in Japan?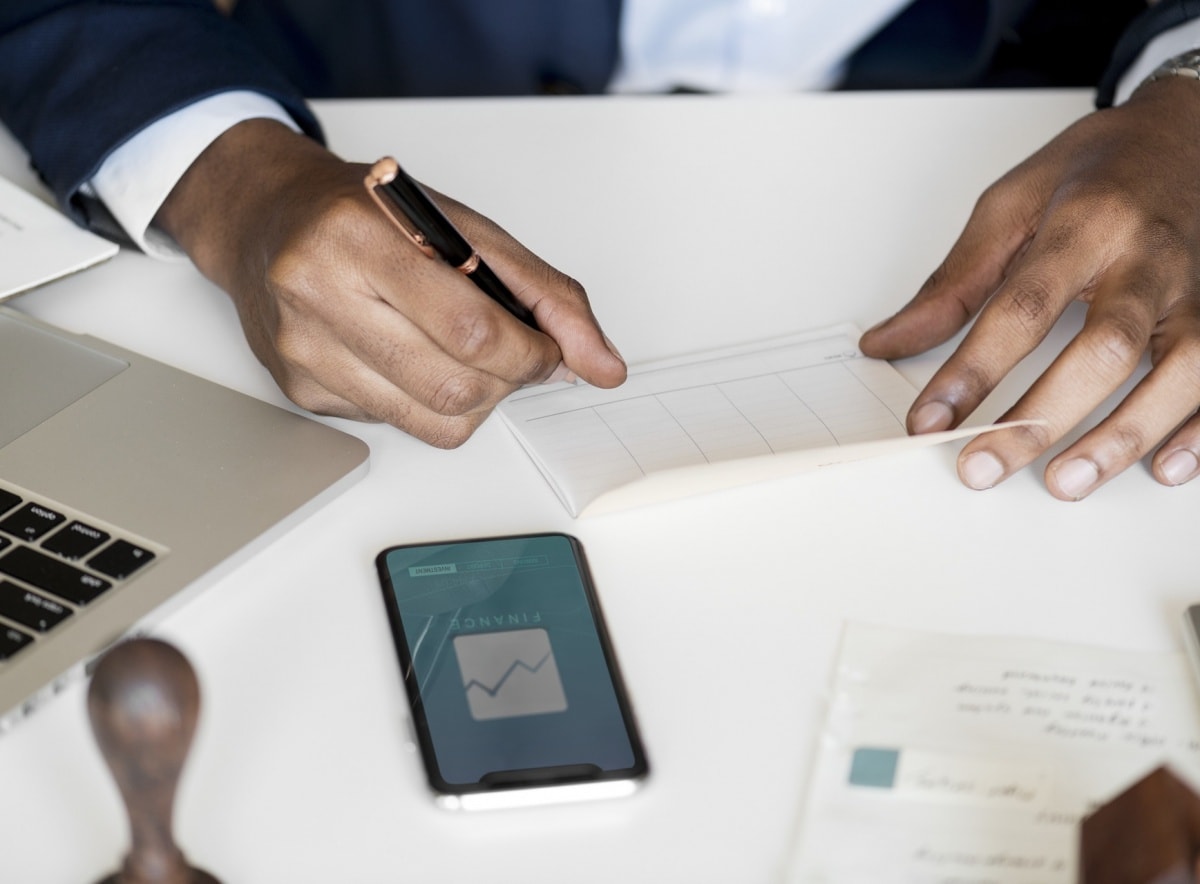 In order to open a bank account in Japan, you must be a resident of Japan with a visa that's valid for at least a year. This means that tourists and those on short-term visas are (unfortunately) not eligible.
What Do I Need to Open a Bank Account?
The things you need to provide in order to open an account will vary slightly depending on which bank you choose, but generally speaking, foreign residents are expected to show the following:

• Passport
• Residence card
• A Japanese address and phone number

You might also need a personal seal—known as an inkan (印鑑) or hanko (判子)—although more and more banks are happy to accept signatures instead, especially in the case of foreign customers. In addition, a small deposit (we're talking as little as ¥1,000) may be required to set up the account.

If you're planning to open an account in person and are not confident in your Japanese skills, you might find it helpful to bring along a native speaker or fluent friend who can help you. If you're moving to Japan for work—especially as an English teacher—it's not unusual for your employer to assist in setting up your account. It's worth noting that the majority of banks only provide forms in Japanese, and even those with forms in English might not have English-speaking staff.

Don't panic if that's not an option for you though. With a combination of advanced research, patience (and maybe a little help from Google Sensei), you'll be up and running in no time!
Which Bank Should I Choose?
As with most countries, there are plenty of banks in Japan to choose from when opening an account. There are various factors to consider, like the location of branches relative to where you live/work, but for most expats, English-language support is likely to be one of the most important considerations.

Here are some of the most common options.
Japan Post Bank
JP Bank—Yucho Ginko (ゆうちょ銀行) in Japanese—is the bank of choice for many, thanks to the fact that it doesn't require a personal seal and is happy to accept a share house or work phone number if you don't yet have a personal Japanese phone number. It's also great because it's one of the few banks in Japan that has branches in every prefecture in the country!

To open an account, head to your local branch with the documents listed above. The forms you need to fill in are all in Japanese but fairly straightforward, including info like your address, date of birth, etc.

After applying, you'll get a cash card (and an optional bank book) sent to you through the post. One thing to be aware of: while online banking is available, it's currently only provided in Japanese—same as their customer support. On the other hand, their ATMs are ubiquitous throughout Japan, and provide English language support.
Shinsei Bank
Shinsei is another one of the most popular banking options for expats in Japan. They have great English-language support, online banking is available in English, and there's no need for a personal seal to open an account—though you will need your own Japanese phone number.

To open an account, you can either visit your nearest branch (opening hours are generally 9 a.m. to 5 p.m., Monday through Friday) or apply online. Doing it in person is quicker and requires less documentation. Whichever way you choose to open an account, the forms will be available in English (although the in-store staff might only speak Japanese). Check out Shinsei's website to find out more about the process.

While there isn't a bank book, you'll get a cash card for your account. And the best part: you get to choose the color! Note that this chain may not be feasible depending on where you live as they don't have a huge number of branches.
SMBC
Another bank with a good level of English-language support—including online banking in English—and no need for a personal seal is Prestia SMBC Trust Bank. You will, however, need a Japanese phone number, and possibly proof of employment depending on how long you've been in the country.

As with Shinsei, you can open an account either in person at your nearest branch (opening hours are generally 9 a.m. to 3 p.m., Monday through Friday) or by applying online, in which case it will take a bit longer to receive your card. Either way, the forms are available in English. And if you live in Tokyo, you can visit one of their "global" branches, where English-speaking staff will be able to assist customers. Perfect if you're a bit unsure about the process.
Other Options
There are several other banks available to choose from, including Mizuho (which also boasts branches in every single prefecture), Mitsubishi UFJ and Resona Bank, plus many small, regional banks. Before opening an account, it's worth taking some time to research all the options to decide what's best for you based on location, language support, customer service and so on.

Online banks are also becoming popular. Seven Bank allows foreign residents to open an account through the post (with no need for a seal) while providing online banking services in English via their website and mobile app. So if you're happy to do all your banking digitally, this can be a great option.
Cash Cards
One thing to note about Japanese bank accounts is that, unlike what you might be used to back home, debit cards are generally not issued as standard. Instead you'll receive a cash card (kyashu kado・キャッシュカード), which can be used to make withdrawals at ATMs but not for online or in-store purchases.

Prepaid and regular debit cards are available, but may require a further application form. Some banks might want you to provide other paperwork, such as your My Number identification card, as part of the process. You also have the option of applying for credit cards; this requires even more documentation, and can be difficult to obtain if you are only on a one-year visa.
Bank Books
As well as a cash card, some banks will issue you with a bank book (tsucho・通帳) when you open an account. This has all your account information on it and can be used like an old-school alternative to online banking to keep track of your balance and transaction history. Just pop it into one of your bank's ATMs and select the "update bankbook" option (tsucho kinyu・通帳記入), and all of your recent withdrawals and deposits will be recorded.
Other Services
As well as looking after your hard-earned money, banks tend to offer a range of other services that may come in handy. These include currency exchange, bank transfers for bills and other payments, and sending money overseas—although when it comes to the latter, it's worth shopping around and considering using another service provider (such as Transferwise) to make sure you get the best deal.