Meet the Second Gen Pokémon Personal Seals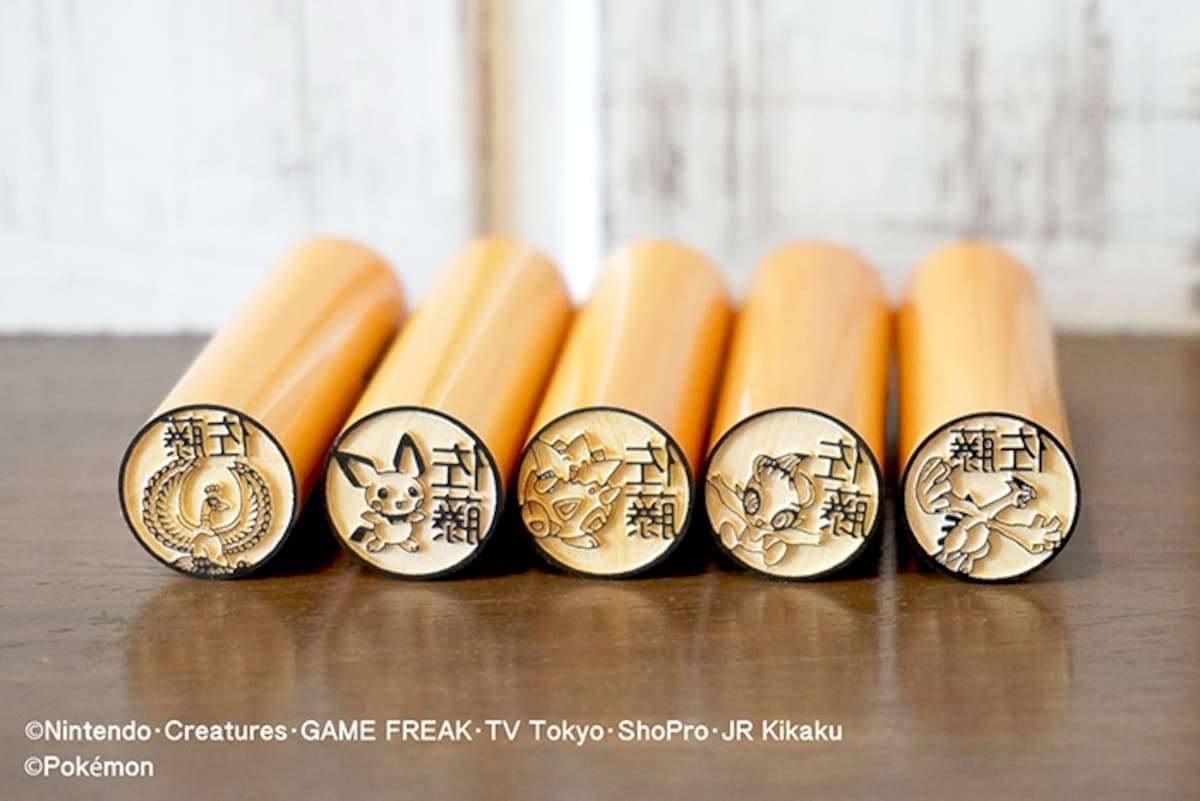 That doesn't mean your hanko has to be boring, though, as a wide variety of fonts and designs are readily recognised as legal signatures, including the Pokémon Pon inkan released by seal maker Hankos late last year.

Following on from the success of their first release, which covered the entire roster of original Kanto Region Pocket Monsters in 151 different designs, Hankos has now decided to release a second generation run. And this time we'll be able to choose from 100 new characters from the Johto region.
Each stamp is made to order, combining your choice of Pokémon with your family name!.
For example, the image above shows what the seal might look like if your surname is Sato (佐藤) and you love Pichu (and who doesn't?).
You can also customize the look of your surname with a choice of three different fonts.
The seals themselves are beautifully made, with smooth wooden handles and gorgeous attention to detail in the character designs. Self-inking hanko and ones made from water buffalo horn are also available.

Let's take a look at the full collection of new character designs!
According to Hankos, the wooden and horn seals are accepted as legal signatures by major banks like Sumitomo Mitsui, Mizuho, Mitsubishi UFJ, Risona and Yucho. Parcel delivery services such as Yamato, Sagawa, and the Japan Post Office also recognise the Pokémon seals.
While these inkan seals can be used for legal documents, Hankos also wants to point out that they can be used for any type of situation where you might want to leave your mark with a cute Pokémon character. Seals can be customised with surnames, first names, pet names or social media handles, as long as they fit within three kanji characters, five to six hiragana or katakana characters, or six to seven letters of the English alphabet.

Pokémon Pon personal seals can be ordered online through the Hankos store on either Rakuten or Yahoo! Prices start at ¥2,000 (about US$18) for the self-inking version, while the wooden and horn seals are ¥5,000 each. There's also a ¥7,000 set that gets you your choice of wooden or horn hanko plus the self-stamping one, and while there's no discount in price, you do get the cute box shown above (all seals come with a cylindrical illustrated case as well).

Source, images: PR Times

Read the original article from SoraNews24 via the link below!