Getting Back to Nature in Kochi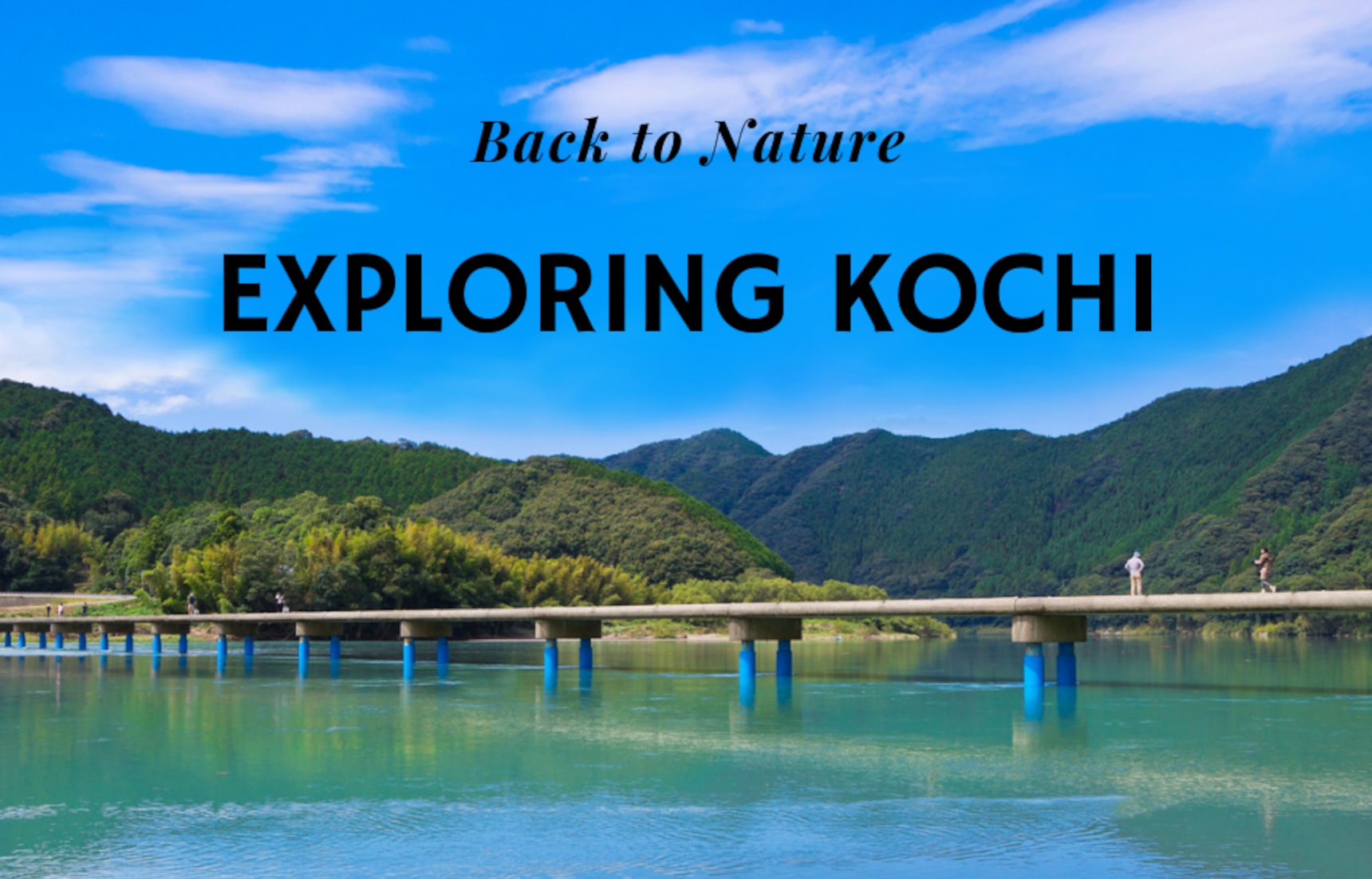 Getting off the beaten track, away from Japan's major sightseeing spots, is always worth the effort. My latest discovery has been Kochi Prefecture. Located in the southern island of Shikoku, this area combines a relaxed vibe, delicious fresh locally-grown food and nature-filled mountains, seaside and riverside all in one place.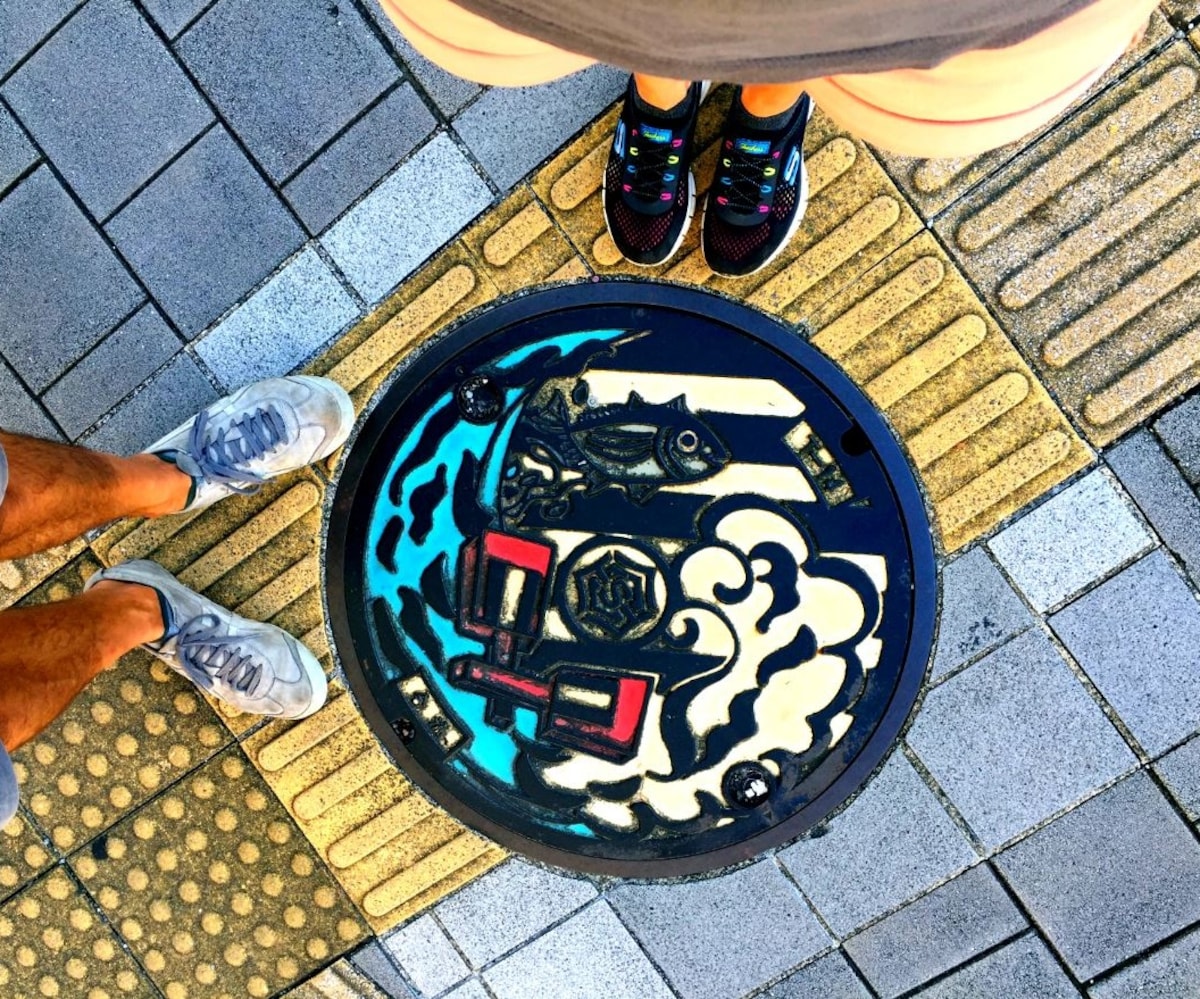 I almost don't want to share this scenic prefecture, so that I can keep it all to myself. But fellow nature lovers and those who want to get away from the maddening crowd deserve to hear about this little corner of peace and nature called Kochi.
First Things First—Where is Kochi?
Kochi Prefecture is on the island of Shikoku, the smallest of all of Japan's major islands. It shares the island with three other prefectures—Kagawa, Tokushima and Ehime. Shikoku is perhaps most famous for the 88 temple Buddhist pilgrimage route that covers the island and the white-dressed ohenro pilgrims who walk it.

Getting to Kochi City, the prefectural capital, is actually pretty easy. There are direct flights from both of Tokyo's major airports, which takes about an 90 minutes, and the city is also just a short flight from Osaka, Nagoya and Fukuoka. For those who prefer to avoid planes, there are regular express trains and highway buses from Okayama, Takamatsu and Matsuyama.

It seems a lot more complicated to get to than it actually is, which is part of the charm. You're not going to encounter huge buses full of tourists, overly sanitized sights or fake attractions created to bring in gullible visitors. Kochi still feels like Japan as I knew it when I first arrived back in 2007: still a little awkward, but far warmer and welcoming for it.
Get Your Bearings & Explore Kochi City
Probably the best day to visit Kochi City itself is Sunday, as this is when one of the main streets—which stretches from near Kochi Station all the way to Kochi Castle,—transforms into the longest open-air market in Japan. Strolling down the 1.3 kilometer-long market while sampling the local fruit (such as strawberries, citrus and tomatoes), homemade treats like vegetable-based inaka sushi, fried sweet potatoes and whatever takes your fancy is an excellent way to begin your visit.

Check out nearby Kochi Castle, and then use the My-Yu Bus Pass to get to Mount Godai across the bay. The mountain is home to two of my favorite spots in Kochi: the Makino Botanical Garden and Chikurunji Temple.

The Makino Botanical Garden is a magical spot with over 3,000 types of local and foreign plants, so that even in the middle of winter there is something to see. Created in honor of one of Japan's most passionate botanists, Tomitaro Makino, even the explanatory exhibits are entertaining, as Makino himself seems to have been a really amusing guy. Be sure to check out the greenhouse, which feels like stepping into a fairytale of exotic flowers.

Nearby Chikurinji Temple (which means "bamboo temple" in Japanese) is a far cry from the crowded spots one so often finds in Tokyo and Kyoto. Lush moss, tall bamboo groves and steep stone steps contribute to the temple's relaxed, Zen-like atmosphere. Exploring the little side routes through the moss is part of the fun, so don't rush your visit.

In the evening I recommend heading over to Hirome Ichiba, a friendly local food hall where you can sit elbow-to-elbow with locals and enjoy a few drinks while trying local specialties like garlic-laced katsuo tataki, bonito fish seared over dramatic straw-fed fires.
Nearby Destination: Shimanto River
One of the main reasons people come to Kochi is to enjoy nature and outdoor activities. The Shimanto River is the pride of Kochi, and an ideal destination if you want to bike, stroll or kayak along the clean emerald river. You can rent bikes near the station, which make it easy to explore the riverside and the "submergible bridges" that cross it, built without railings to withstand flooding. Zipping around the quaint little towns, stopping here and there to dangle your feet off the bridges or munch on snacks from roadside stalls is a great way to spend a day.

Nearby there are also boat rides, a dragonfly nature park and several areas with seasonal flower fields. Another cool experience you can sign up for is making Japanese-style knives at the Kurogane Forge. You can find a basic map and information about the Shimanto area here.

It is well worth spending a night in the area, as seeing the stars, enjoying the quiet of this rural gem and sampling lots of the local foods are a big part of the experience. One of my favorite options is Anjuan, a family-run ryokan inn that can cater to vegetarians and vegans, which is still a bit rare in local areas around the country.

Getting to the Shimanto River area is pretty straightforward. There is a train that goes directly from Kochi to Nakamura Station, which takes about one hour and 40 minutes on the Dosan Line Limited Express.
Off the Beaten Track: Yusuhara
If you enjoy remote retreats, awesome architecture and starry skies, then Yusuhara is worth the trek. It takes a few hours to get there by bus from Kochi, but it is an oddly perfect little gem of a town.

Besides the beautifully maintained and preserved homes that line the town's main street, the inspiring quintet of architectural feats designed by Kengo Kuma are one of the big draws. The Yusuhara Community Library is the newest addition, and may well be the most inspiring, as inside it resembles an upside-down forest filled with books and art. But the Machi no Eki hotel, Kumo no Ue no Gallery, and even the town office are also impressive. Another reason people from all over the world come to Yusuhara is to learn the secrets of Japanese papermaking at Kamikoya, under the instruction of a Dutch washi master.

Grab a snack at one of the local restaurants or coffee shops before heading out for a short hike, taking the same route the local samurai hero Ryoma Sakamoto (immortalized with a statue on Katsurahama Beach in Kochi City) used to escape his native domain. Starting at a roofed bridge that leads to a shrine, you can follow in his footsteps and explore a section of this ancient route.

If you decide to stay overnight be sure to take a walk after dark, as the stars are truly spectacular on clear nights.

Yusuhara is three hours away by bus from the Kochi Station bus terminal, with six buses departing each day. Show this page to the station staff, who can help you book a ticket.
We recommend that you take at least two or three days to explore Kochi, to really slow down and relax. As locals are used to welcoming and helping pilgrims on the 88 temple pilgrimage, you will find that they are friendly and happy to see new visitors. But watch out, you may never want to leave!

If you want to find out more, check out AAJ's hub for all things Kochi here.