Otaku Titans Clash: Hello Kitty VS Gundam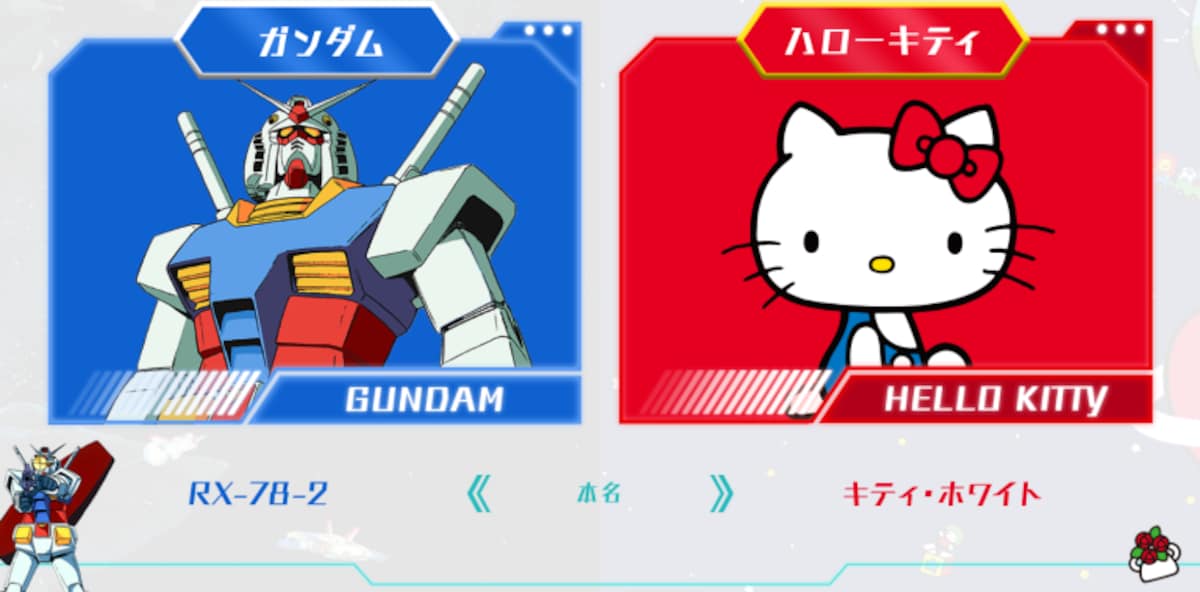 As a two-pronged celebration for the Gundam franchise's 40th anniversary and Kitty-chan's 45th birthday, the Gundam vs. Hello Kitty Project has launched, and the project's organizers are now asking each and every one of us to choose between pledging our loyalty to the Sanrio star or metallic hero of the Earth Federation.

To sign up for Team Gundam or Team Kitty, first befriend the Gundam vs. Hello Kitty official Line messaging app account, then select which side you want to join. Be careful, though, because once you've made a decision, there's no way to switch sides, so your oath of fealty is for life (or at least until the promotion ends).
The official website even has two layouts, one for Gundam fans…
…and the other for Kitty supporters.
However, since Hello Kitty doesn't have conventional combat capabilities, this isn't a shooting war so much as a popularity contest. Once you've joined a team, you can earn points by visiting participating shops and restaurants, with extra bonuses for making purchases there. Periodic rankings will reward players with higher scores with prizes such as tickets to fan events, merchandise, and stamps and wallpapers for use with the Line app. The participating merchants will change monthly, with the first batch set to be udon noodle chain Marugame Seimen and grocery/department store Itoyokado.
The Marugame Seimen prizes include exclusive T-shirts and chopstick sets.
The Gundam vs. Hello Kitty Line account can be found here, and their battle is set to continue until the end of the year.

Source: Gundam vs. Hello Kitty official website via Otakomu, PR Times
Top image: PR Times
Insert images: Gundam vs. Hello Kitty official website, PR Times

Read the original article from SoraNews24 via the link below!