Studio Ghibli Goods Catch 2019 Sakura Fever
As we get ready to head into spring, stores around Japan are beginning to blossom with sakura-themed treats to help get us into the spirit of the cherry blossom season. One of those stores is Donguri no Kyowakoku, a retail chain that sells official Studio Ghibli merchandise, and they just debuted their My Neighbor Totoro merchandise!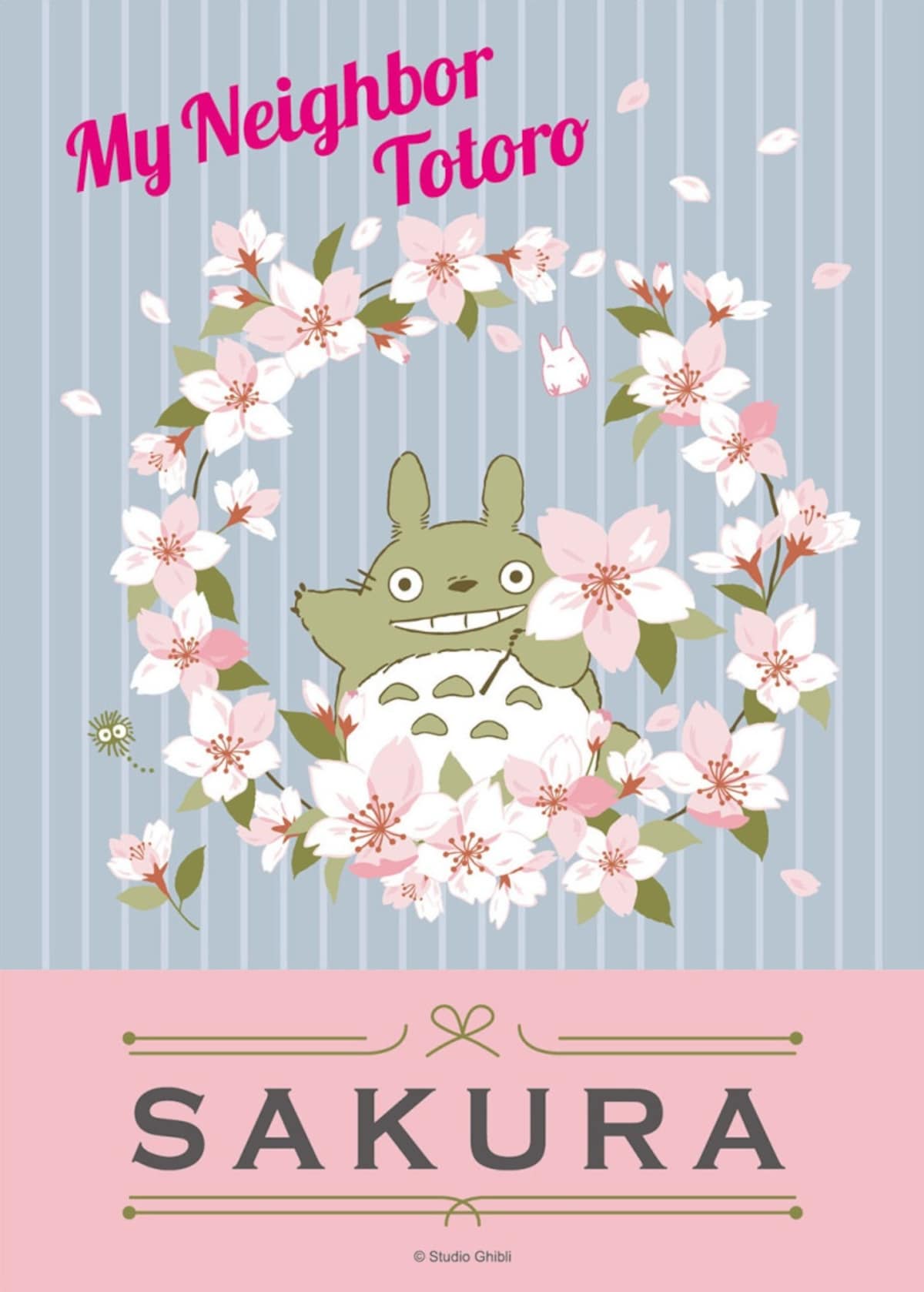 The new collection features Totoro, surrounded by sakura blooms and petals, holding a cherry blossom. First up in the series is a tote bag, priced at ¥2,700 (about US$24.42), which comes covered in pink-and-white petals. The fluttering petal design sees Totoro being joined by some soot sprites and a smaller blue Totoro pal, against a pale blue background that resembles the sky on a clear spring day. There's also a matching pouch for ¥1,800, which can be used to store items like makeup or stationery.
Next up in the range is an adorable pink-trimmed handkerchief (¥1,000), which has Totoro sitting in the middle of a flurry of sakura petals, joined by a medium-sized Totoro and three smaller Totoro in the corners.
The photo frame (¥2,600) features Totoro, a couple of soot sprites, and some smaller Totoro friends. With tiny Totoro peeking out from the blooms on the frame itself, this is an adorable item that can be used to display your hanami picnic pictures year after year.
The paper envelopes, which come in a pack of three for ¥350, are designed to be used for gifts of money, usually given out at this time of year to congratulate students on their graduation or entrance ceremonies. And rounding off the new six-piece range is this adorable ornament (¥1,800), which shows Totoro enjoying the cherry blossoms while showing off his signature grin.
The entire collection is currently available to purchase at Donguri Kyowakoku stores around the country and also online.
Like many of this year's sakura–themed goods, this Ghibli merchandise collection is only available for a limited time, so be sure to pick them up while you can. And if you're overseas, you can always try a forwarding service to get these goods delivered to your door!

Read the original story from SoraNews24 via the link below!

Source: PR Times
Featured image: PR Times
Insert images: PR Times, Donguri Kyowakoku