Experience the Dance of the Golden Dragon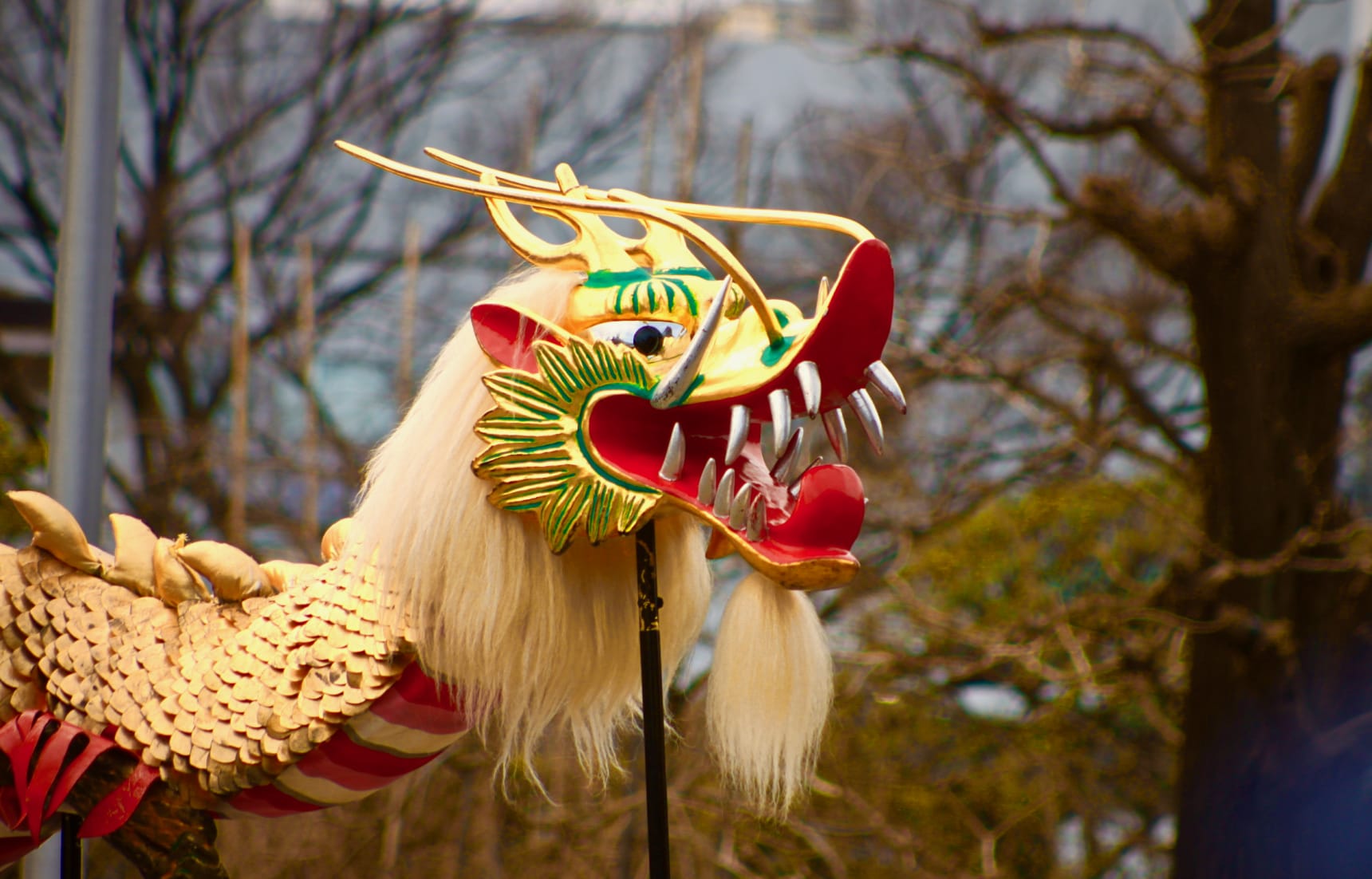 What is 'Kinryu-no-Mai'?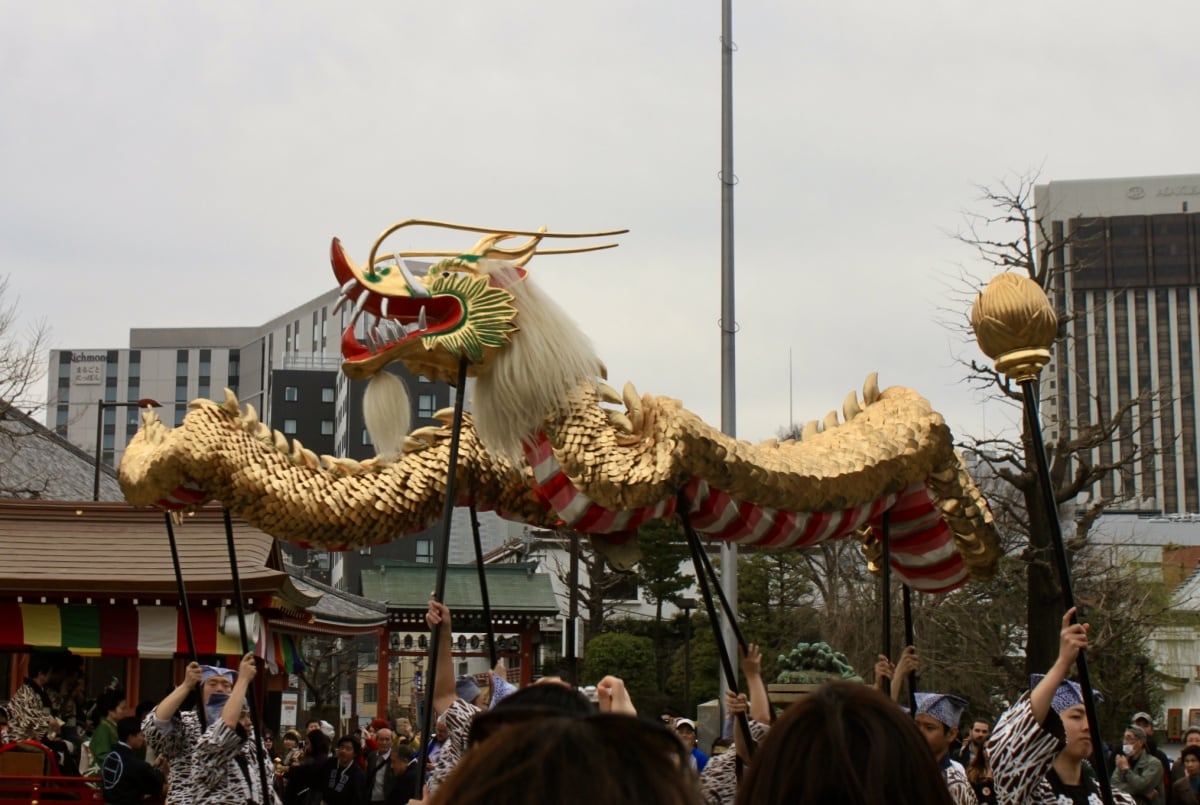 Date: March 18, October 18 (annually)
Time: 11:30 a.m., 2 p.m. and 3:30 p.m.
Location: Asakusa Sensoji Temple

Kinryu no Mai means "The Dance of the Golden Dragon," and involves eight people controlling the shimmering dragon to gracefully move through the air, appearing to chase after a lotus-shaped golden ball. This lotus-shaped ball is in fact being guarded by the dragon, and represents Kannon, the Goddess of Mercy. While one person controls the golden ball, and the eight others control the dragon, there is also a group of geisha performing a traditional type of Japanese music called hayashi, to which the dragon rhythmically dances.

You might think that this festival has been going on for centuries, but the truth is that it began in 1958. Why 1958? Because that is the year that Sensoji was rebuilt. Although Sensoji is said to have been founded in 645 AD, after it was destroyed in the war it had to be rebuilt. Kinryu-no-Mai started that year, and has continued annually to commemorate its reopening ever since.
Why Sensoji?
Buddhist temples in Japan have honorific titles ending in "mountain." Sensoji's official name is "Golden Dragon Mountain," (金龍山) which is where the dragon comes from. It is said that the day Kannon appeared in this world, a golden dragon descended from the heavens, and in one night a forest of a thousand pines grew. Of course, there are no longer a thousand pines at Sensoji, but the temple remains dedicated to Kannon.
Rigorous Training
The dance requires rigorous training, and to fully participate in the festival, the dancers must have attended the August training camp at least twice. That means if you're thinking of joining, it will be at least another two years until you can dance at the temple itself! Each dancer works towards the red "stole," an item worn around the neck to symbolize five years of participation. This is no mean feat, as the entire dragon weighs around 88 kilograms (about 194 pounds), which means each dancer must hold up over 10 kilos of dragon while making its movements look effortless.

The event is held every year on March 18 and October 18, regardless of the day of the week. March 18 is said to be the day that Kannon appeared in this world, and October 10 is the day of the kiku-kuyo Buddhist mass. The dance in front of the main hall of Sensoji starts at 11:30 a.m., 2 p.m. and 3:30 p.m., but begins half an hour before as the dragon is paraded through Nakamise Street. The area is one of Tokyo's most popular tourist areas, made even better if you can witness this awesome bi-annual spectacle!