The 5 Best Value-for-Money Food Fukubukuro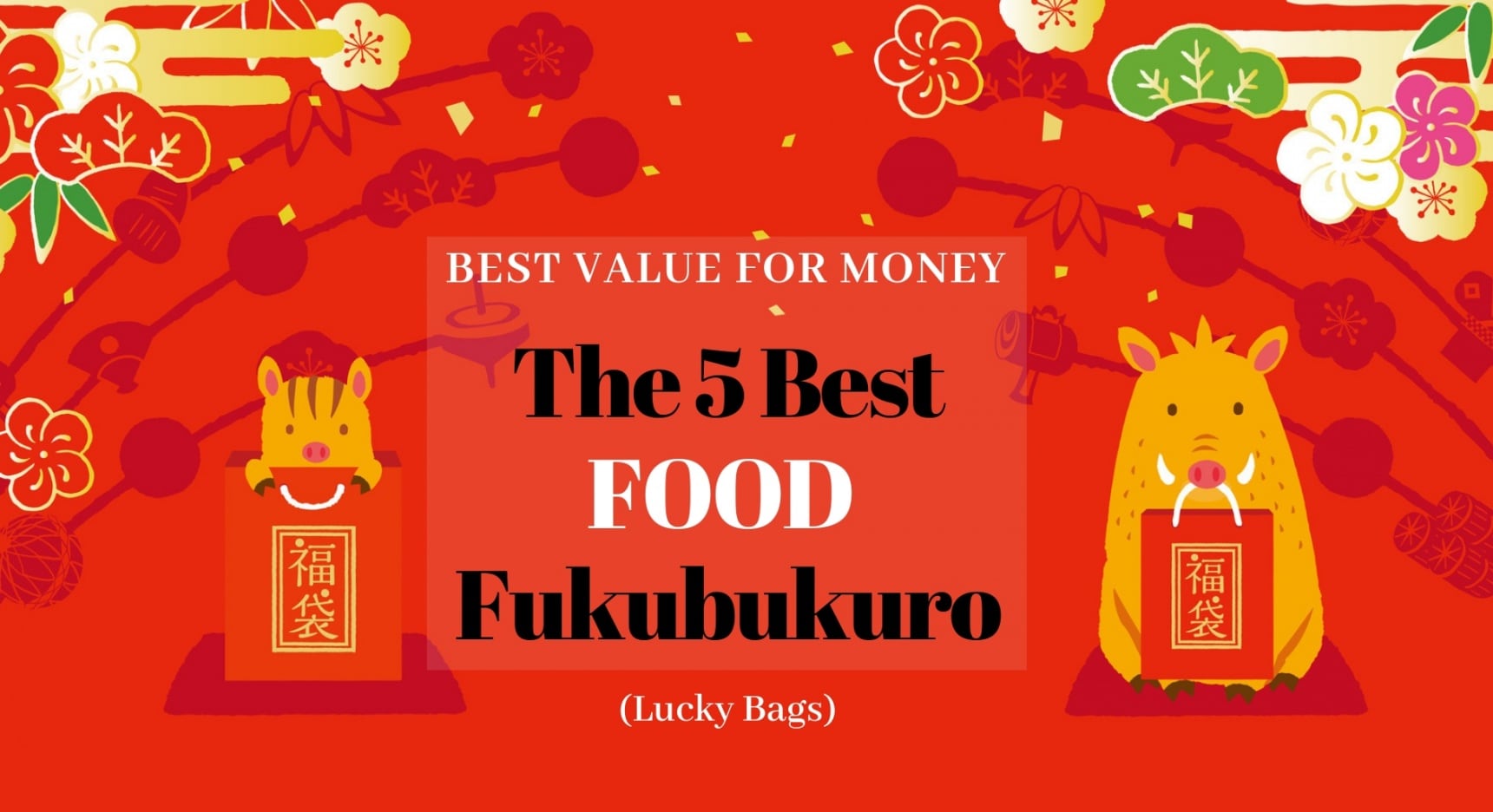 New Years in Japan means one thing: fukubukuro! Discover the very best food lucky bags with lots of bang for your buck! Whether you are a coffee fan, aspiring chef or want to get your hands on tasty Japanese snacks and sweets, there is something for everyone.
Kaldi Coffee Farm Lucky Bag
Best for: expats and adventurous eaters who want to stock up on imported foods (and coffee!) for a very reasonable price.

Kaldi is a beloved chain that sells imported foods from all over the world as well as freshly ground coffee. While they have several different types of fukubukuro, the one that gives you the greatest bang for your buck is the ¥3,500 (around US$30) food lucky bag. Because it is so popular they restrict shoppers to one per person, a nice gesture towards promoting fair play in the competitive world of lucky bag buying.

The bags usually contain coffee and a selection of sweet and savory snacks, and the rest is the luck of the draw. From pasta to usually-pricey dried fruit, and useful staples like tea, olive oil, nuts, spices and other goodies, this bag will provide plenty of goodies for exotic meals in the new year. If you are a fan of washoku (Japanese food) they also offer the moheji fukubukuro which includes Japanese seasonings, sauces and snacks for an affordable ¥2,000 per bag.

You can see their lineup of lucky bags and prices for 2019 here.
Lupicia Lucky Bag
Best for: those who always have a cup of tea in hand.

Do you love tea? Do you need to constantly have a dozen varieties to choose from? Then this extremely popular tea shop's yearly lucky bags are for you. They divide the bags into various types, depending on the types of tea included, varying from regular teas, flavored, mixed selections or non caffeinated herbal teas. There are three tiers of pricing, and at ¥3,240 the cheapest option is the Ume (Plum) set which apparently contains enough tea bags for 80 cups of tea, or 160 if you opt for the looseleaf tea instead! For real tea fanatics there is also the Take (Bamboo) set for ¥5,400 or the Matsu (Pine) set for ¥10,800.

Check out the options for the various tea sets on their site, where you can actually also order your lucky bag online if you act fast!
Doutor Coffee Lucky Bags
Best for: caffeine addicts who want lots of coffee for a great price.

While several coffee chains, including Starbucks and Tully's, also offer lucky bags, they are often heavy on doodads like cups, blankets or other goods. However, coffee chain Doutor's bags focus entirely on the precious bean, without any bells and whistles. Ranging from ¥1.800 to ¥5.500, you can choose from individually packaged single-serve drip coffee pods or large bags of beans. The ¥5,500 fukuburo is a particularly good deal, as it contains seven 200g bags of five different blends. Depending on your coffee consumption, that could be enough for three to four months of daily coffees!

You can check out the content of each bag on their site and even order one in advance at a branch nearby, so all you have to do is go pick it up.
Kayanoya Lucky Bag
Best for: serious cooks who want the very best dashi soup stock at a discount.

Although still not very well-known outside of Japan, Kayanoya is a former soy sauce brewery which now also runs an elegant restaurant in Fukuoka and produces traditional Japanese soup stock, vinegars and other preserves that don't contain any artificial flavors or preservatives.

There are just two options to choose from. The ¥5,000 fukubukuro contains 10 items, worth ¥6,600. The rather luxurious ¥10,000 box contains 14 items worth ¥13,500.

One of the most sought-after lucky bags for foodies, you will need to line up good and early at one of their many shops around Japan. You can get an idea for what is in the bag on their site and you can choose to buy a set online, instead of getting up early to wait in line.
Supermarket Lucky Bags
Best for: those who like to know what they are getting and want to stock up on essentials.

During New Year's most regular supermarkets will join in on the fukubukuro craze, with bags of basics that include useful ingredients like oil, soup bases or curry roux. Cheaper bags (such as those shown in the photo above, where each bag cost between ¥500 to ¥1,000) will often be clear, so you know exactly what you are getting. Basically, it is a good excuse to stock up on cooking ingredients for a discounted price.

For those who are more adventurous, it is pretty common to find mystery lucky bags for around ¥1,500 to ¥3,000, which are sure to contain enough snacks and other foodstuffs to get you through January.
Honorable Mentions
There are tons of other shops that also offer fukubukuro, but that couldn't make the top five due to having a limited number of stores or not offering clear information about their sales.

One shop that offers a good return on your investment is Jupiter Coffee, which is an import store similar to Kaldi. They have budget-friendly bags that range from ¥1,000 to ¥3,000 which are usually well-stuffed with goodies from Japan and the world.

If you want to stock up on sweet and savory snacks, shops like Okashi no Machioka, Don Quijote and sometimes even convenience stores offer bags filled with goodies for around ¥1,000.

Happy hunting!