Surreal Illustrations Are a Slice of Life
Japanese illustrator Marumichi creates surreal illustrations in which food and everyday life merge together seamlessly. It's as if a foodie went to bed stuffed and dreamed of food.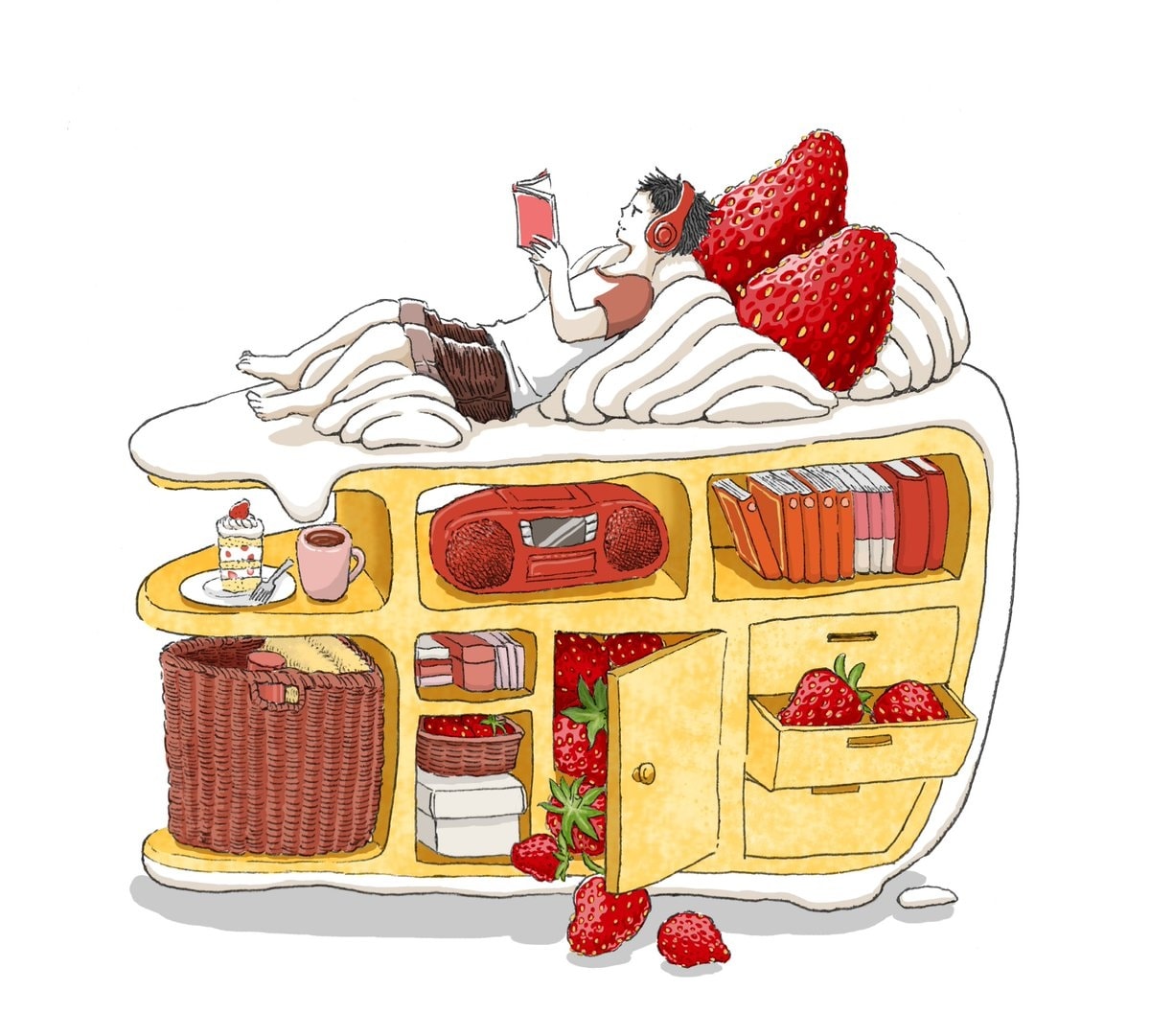 In one scene a soft serving of tofu doubles as a kotatsu, keeping warm its users who don't know whether they want to fall asleep or eat. In another scene, a slice of watermelon doubles as a mosquito net in the summer, offering shelter to a young girl who is relaxing with a book and cool drink. These are all the surreal creations of Marumichi, a Tokyo-based illustrator who blends fantasy and food to create scrumptious compositions. You can keep up with the artist by following their twitter account, where new work is posted. But beware: it may make you hungry.

For a closer look at more mouth-watering illustrations, read the original article at Spoon & Tamago via the link below.