Robot Serves Up Okonomiyaki in Okayama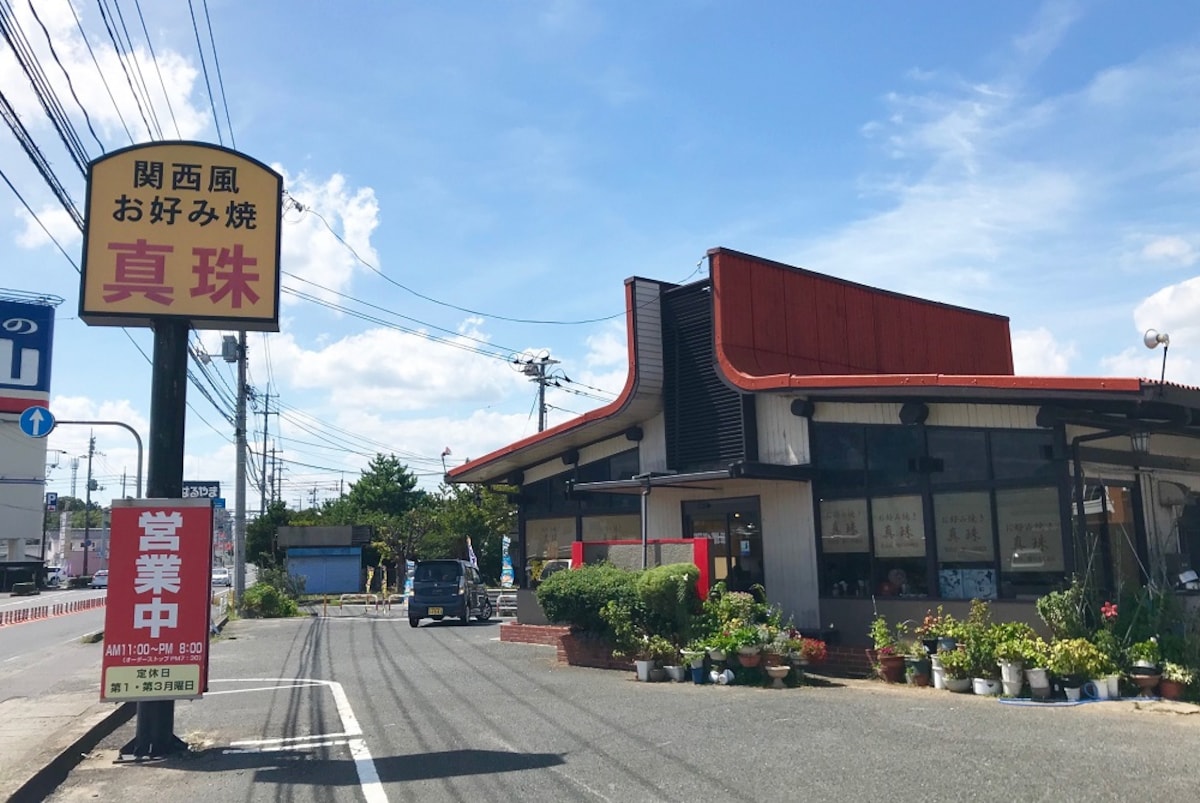 Shinju's plain sign simply says the name of the restaurant plus its specialty: Kansai-style okonomiyaki (a sort of flat-grilled pancake/crepe). Had they been in charge of making the sign, though, it surely would have had "THERE'S A ROBOT WORKING IN THIS RESTAURANT" written in the large font, since Shinju's techno-employee is the reason they chose to eat there.
But their sci-fi fantasies were splashed with a cold dose of reality as the reporters stepped inside the building and were greeted by a human employee. As she led them to their table, the folks over at SoraNews24 took a look around and saw that not only is Shinju's interior design not futuristic, it's not even particularly modern. Instead, it looks like something out of a '70s TV drama playing on the TV in a barbershop on a lazy Sunday afternoon.
There is one unique point to the interior design, though. Running down the center of the restaurant is an elevated pathway that dead-ends at the back wall. While they were deciding what to order, two panels in the wall opened up and Shinju's robot finally made its appearance!

"Welcome," it said in Japanese as it approached their table. "Thank you for waiting. Please take these," the robot continued, turning to extend a tray with glasses of water and hot towels for them.
In addition to the English proclaiming the metal waiter to be the "number-one robo," the Japanese text warns customers not to touch the robot, for safety reasons.
Since Shinju is a Kansai-style (as opposed to Hiroshima-style) okonomiyaki restaurant, customers cook their food themselves on flat grills set into each table. Because of that, the robot's second delivery was of our uncooked ingredients in bowls.
The reporters were sad to see it go as it whirred away. Luckily, though, the robot serves the entire restaurant, so they got to watch it take care of other customers too, bringing food to their tables and smiles to their faces. There are smiles under those privacy-protecting blurs.
Take a look at their finished (and delicious) Shinju Special, with pork, shrimp, squid and plenty of bonito flakes, all for ¥700 (US$6.30).

Feeling a little confused by the contrast between Shinju's outdated vintage decor and high-tech waitstaff, on their way out the reporters asked the human cashier how long the robot has been working at the restaurant. "Oh, it's got to be more than 40 years now," she said. In other words, by the time Rocky IV gave it's titular protagonist a robo-maid, Shinju's robot had already been on the job for years, dutifully coming in to work every day.

For Shinju's location and address, be sure to read the full story from SoraNews24 below!