Sightseeing & Sports Around Japan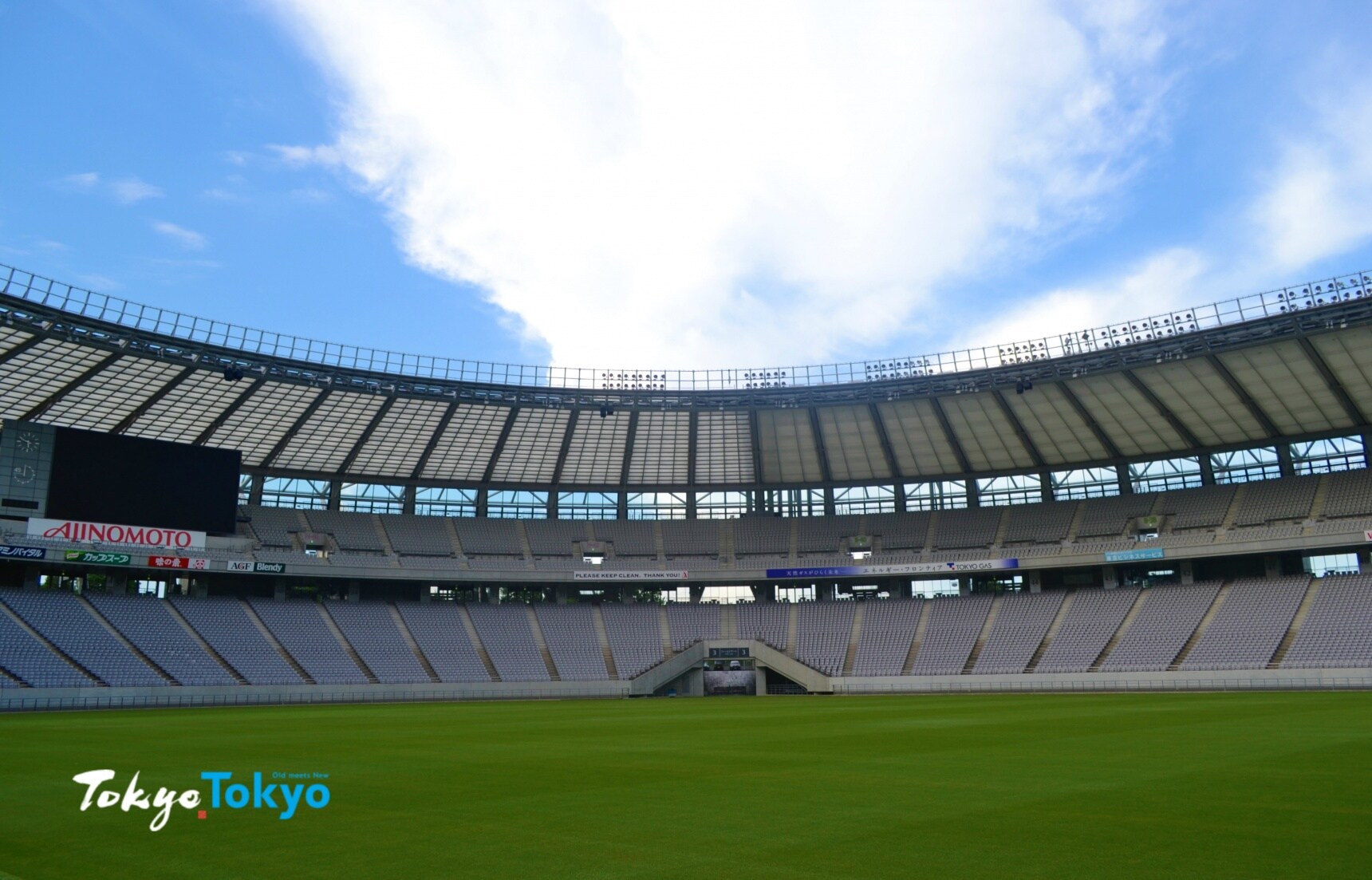 Ajinomoto Stadium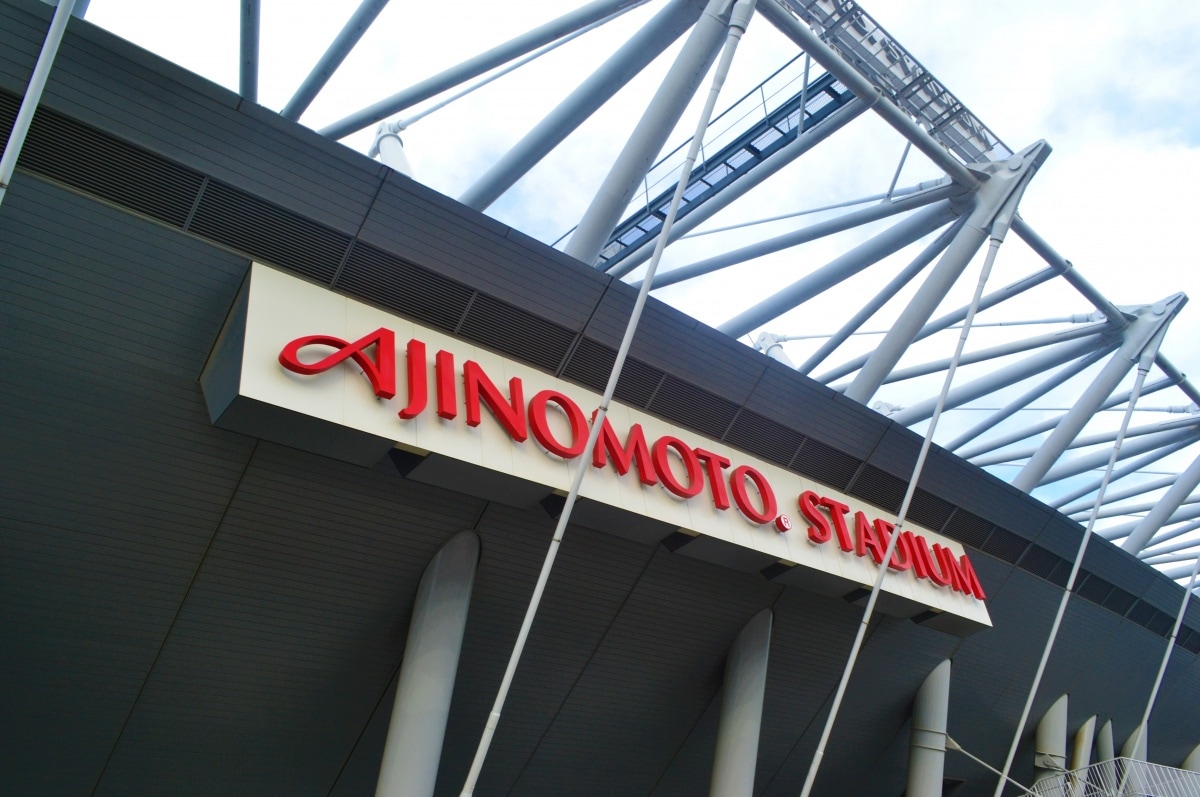 Located in Chofu—about twenty kilometers (approximately 12 miles) from the center of Tokyo—the Ajinomoto Stadium (or Tokyo Stadium) is a sort of Japanese monument, one that's bursting with excitement throughout the year. With more than 49,000 seats available, visitors flock to enjoy various events every season, from professional sports games to amateur league matches, and concerts and festivals sponsored by schools or local organizations.

Interestingly, it was the first stadium in Japan to offer naming rights. In 2003 the Ajinomoto Group officially sponsored the stadium and changed its name.

While the seating is ample, it's no coincidence that 40,000 of its seats are reserved; the stadium is known for its excellent acoustics and the most popular events sell out quickly, so fans need to act fast. About 2/3 of the seating is sheltered by a roof, a part of which is equipped with solar panels. The outdoor LEDs are powered by wind turbines, and the walls of the venue have an abundance of greenery, which reduces up to 31 tons of CO2 emissions a year. And it's not only the environment that they're trying to help out—in 2011 it was used as a shelter for the residents of Tohoku who were displaced by the Great East Japan Earthquake.
Higashiyama
Tokyo has countless dining options, and it's easy to get lost in the abundance of choice. For a savvy diner who wants to experience a breathtaking view of the city alongside an elegant meal, there's no better choice than Higashiyama, in Shinjuku.
Located in Shinjuku in the heart of Tokyo, Higashiyama sits on the 49th floor of the NS Shinjuku building, and offers diners an incredible view of the neighborhood's west side, as well as the impressive Tokyo Metropolitan Government Office.
While Higashiyama specializes in sukiyaki—a Japanese beef dish that is dipped in a flavorful broth, and then raw egg—it has something to offer even the pickiest of diners. There's fresh sashimi, tender soba (Japanese buckwheat noodles), tempura and more! The ambience is classic Japanese, refined; shoes off at the entrance, sliding screen doors, and service representative of Japan's omotenashi hospitality, with waitresses in kimono who practically anticipate your needs before they arise.
No Side Club
For any true fans of rugby in Tokyo, there's no better place than No Side Club, a small bar tucked away in Tokyo's Takadanobaba neighborhood. One of the only bars in Tokyo exclusively dedicated to the sport, owner Masakazu Takeuchi is not only a fan of the game, but plays regularly. Takeuchi isn't merely a fair-weather fan; he's followed the Japanese team since childhood, through victory and defeat.
Frustrated by the prominence of bars that focused solely on baseball or soccer, in 2011 Takeuchi decided to open a place that like-minded fans of rugby could call home. Lovingly decorated with memorabilia like jerseys and signed photos, it's become one of the go-to havens for rugby fanatics ever since. When the Japanese team defeated South Africa in 2015, the bar was full to bursting, and people couldn't get in without a reservation. No Side Club can accommodate up to 120 patrons, so anyone who wants to wet their whistle would do well to make a reservation to guarantee prime seating on game days!
Meiji Jingu Shrine
Nestled next to the bustling, ultra-kawaii Harajuku neighborhood, Meiji Jingu is a verdant natural sanctuary in Tokyo. Despite its reputation as a tourist hot spot, there's an aura of tranquility and peacefulness the second someone steps beyond its grand torii gate.

One of the most attractive elements of Meiji Jingu is its unique history. Dedicated to the beloved couple Empress Shoken and Emperor Meiji, who passed away within two years of one another, the trees that comprise the lush forest were donated by those who wished to pay their respects from all around the country. The sheer variety of trees within the forest means that even in winter, there's greenery to be seen. The forest itself is considered sacred and not open to the public, but the serene atmosphere of the pebble-covered, tree-lined path leading up to the temple complex is more than worth the visit.
Once in the Sanctuary, which was faithfully rebuilt after its destruction in World War II, one can pay their respects to both the Shinto gods and the spirits of the departed emperor and his wife. The shrine also offers visitors the chance to buy omamori, small charms meant to ward off bad luck. There's also omikuji, a uniquely Japanese way for visitors to have their fortune told.

On the way out, don't forget to stop by the beautiful iris garden tucked away from the path. The garden is said to have been created by the emperor to help lift the spirits of his wife, and depending on the season, visitors can see a lotus-covered pond or a garden of irises, and enjoy a traditional tea house lined with beautiful bonsai.