Keep Cool in Summer with Sailor Moon Yukata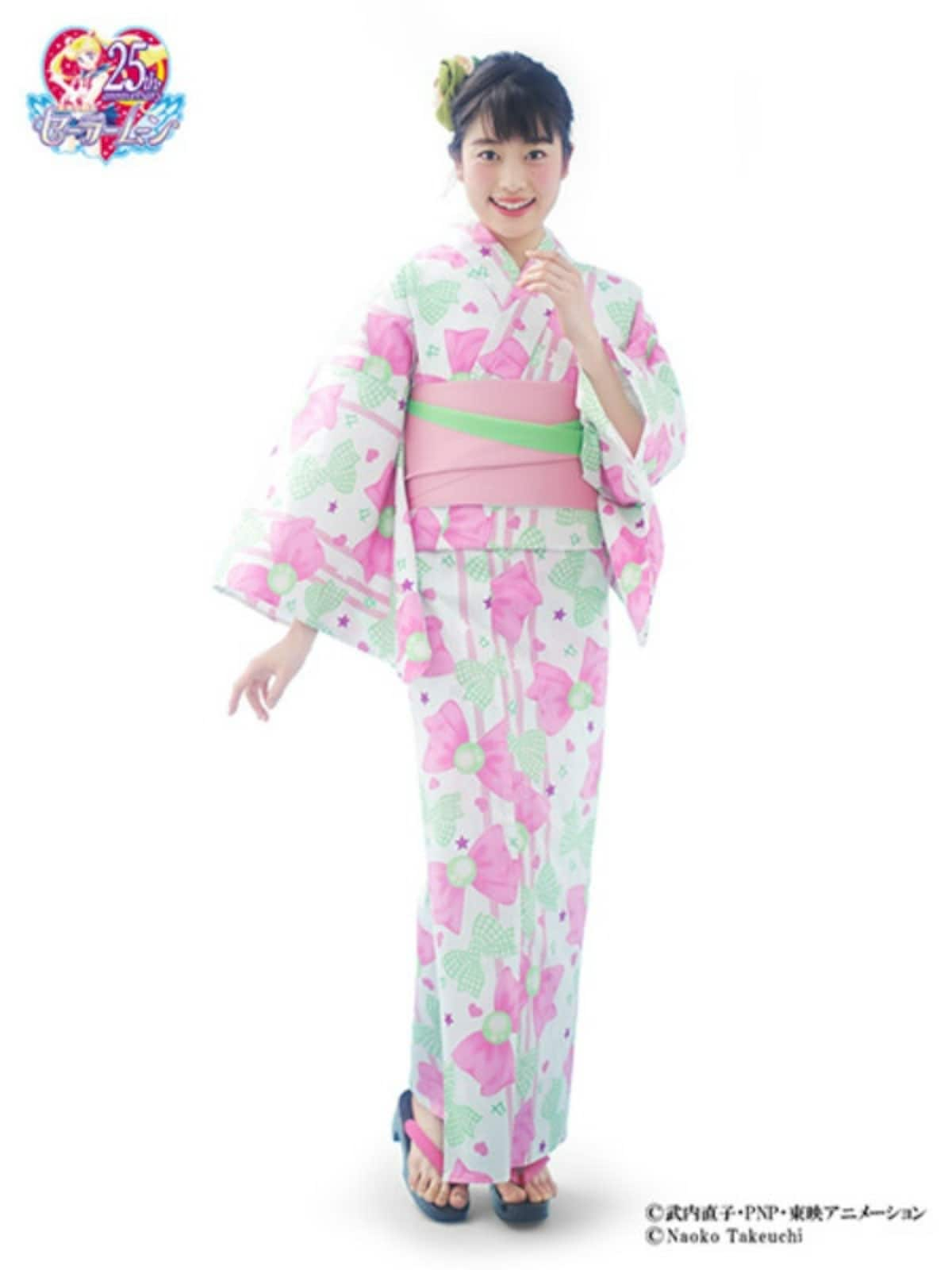 First in the line-up is the relatively affordable yukata set, featuring six different designs of yukata. Each set retails for ¥18,144 including tax (about US$160), and comes with the yukata itself and a gorgeous embroidered obi sash.

Pictured above is the Jupiter print, fresh and crisp in springtime greens and pinks.
Each yukata comes with a complementary obi featuring an embroidered image of Luna the cat.
The Mercury and Mars yukata prints provide a lovely contrast in vermilion and aqua.
Venus' yukata features an attractive lavender and periwinkle color scheme.
And since she's the star of the show, Sailor Moon also gets a second yukata pattern.
If you're willing to splash out some extra cash, the following prints are a bit more mature. With designs from Silver Crystal (in pink or yellow ) to Uranus and Neptune to Five Sailor Scouts (deep blue or monochrome) to Moon Castle (pink or off-white), you're destined to find a pattern that fits your pretty guardian needs. Each of these yukata comes on its own without a sash, and costs ¥41,040 (about US$368).
Don't worry, though—matching half-width sashes can be purchased to the tune of ¥16,200 (about US$145) and they come in stylish color pairs of red/black, yellow/purple, light blue/wine and pink/white.
If you're hesitant about dropping a cool ¥57,000 (about US$510) on one outfit, there's always the more economical option to stave off the summer: a simple, elegant hand fan. The fans cost ¥4,104 (about US$37) each, and sport the luxurious prints seen in the individual yukata sets for each Sailor Scout.

While the yukata are listed as "large free size," the measurements themselves are more stringent: the kimono spans about 165 centimeters (64.9 inches), meaning the manufacturers recommend it for fashionistas between the height of 155-170 centimeters (61 to 69 inches).