Sorry Fellas, This Hotel is Girls Only
A new hotel in Kyoto is gaining attention as the perfect hotel for a gal pal getaway. Cafetel, a women-only hotel located in the convenient Sanjo area of Kyoto, has gone viral on Twitter for its cute interior and lovely amenities.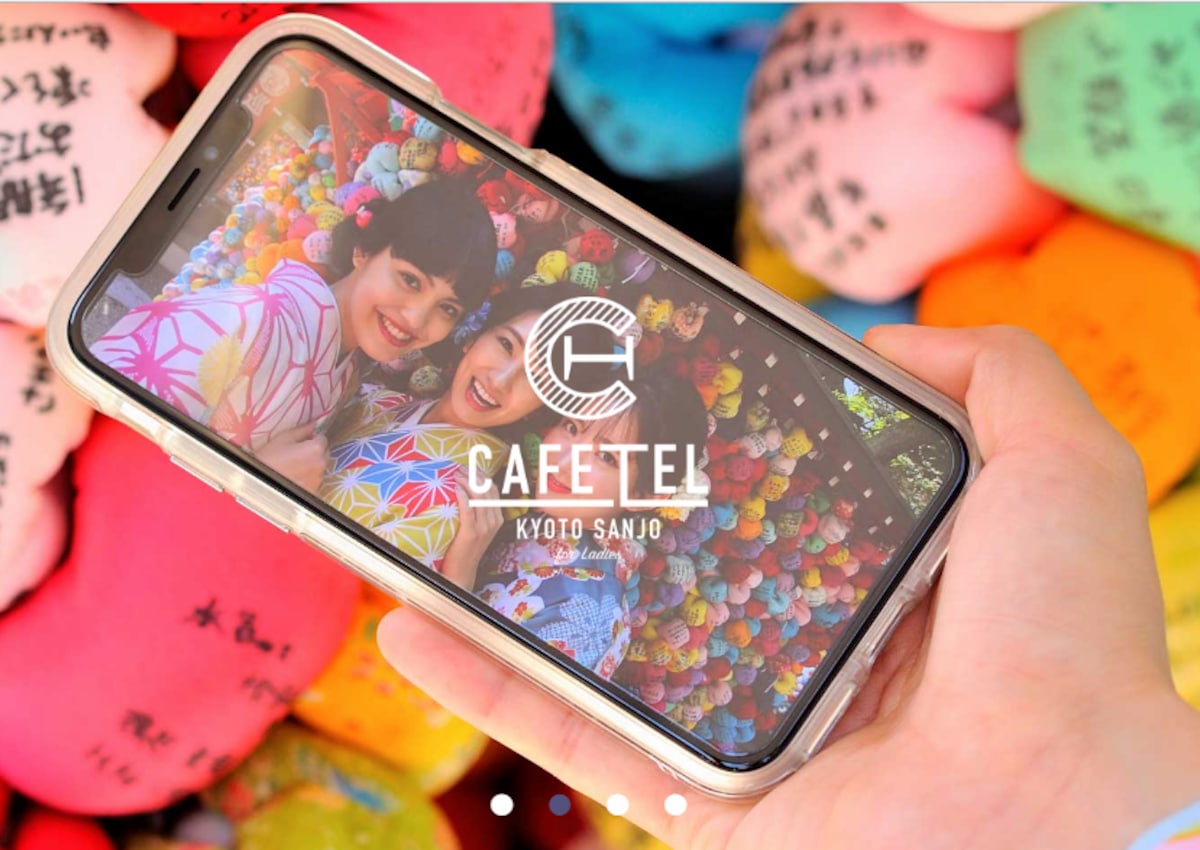 The hotel has two styles of rooms: private rooms with three beds, to be shared by friends traveling in a group, and dormitories for solo-travelers to share with three other women. All of the rooms are non-smoking, and have free WiFi and USB charging ports.
3〜4人の女の子で京都旅行しようって思ってる方……ここ、めちゃくちゃおすすめです……2018年7月OPENのcafetel……こんなにお部屋可愛いのに、1泊1人あたり3500円……アメニティも充実……みんな京都に行くのです…… pic.twitter.com/tumjdNZchE

— キムラ (@km_km_81) July 24, 2018
Room rates can be as cheap as ¥3,500 (about US$31.80) per person per night for the dormitory, and ¥4,000 (about US$ 36) per person for the group rooms. Some rooms even have gorgeous views of the nearby Kamogawa River, so this hotel is a steal!
Cafetel offers plenty of amenities as well. Upon check-in, each guest will receive a robe, a bath towel, a hand towel, a tooth-brush and a pair of Crocs for indoor use. The showers, powder rooms and bathrooms are all common-use, but there are plenty on each floor so guests don't have to worry about waiting for an open one. Each shower is also fully stocked with shampoo, conditioner, body soap and face soap, and the powder rooms have hair dryers and curling irons.
They have some nice outdoor amenities too. They offer a bike sharing program, so guests can borrow bicycles to explore the area (just be prepared for many hills!), and they lend out paper lanterns for a great chance to take some cute selfies while walking in the park at night.

One of the neatest things about Cafetel is that, just as its name implies, it's a café and a hotel combined. On the first floor is a café that's open to the public, which is also a great resource for Kyoto travelers. It has a library of brochures and guidebooks that guests can peruse as they relax with some coffee, and Kyoto cultural events are also planned for this space, as well as local tours.
As a café, of course, it has a delicious-looking menu, which is in English as well as Japanese. For breakfast, guests have three choices: an egg on toast, a Japanese-style breakfast, or a pancake breakfast. Each costs just ¥500, and includes the use of a drink bar.

The café is also open throughout the day, so lunch and dinner options are available in addition to organic coffees and tasty teas. Porch seating allows guests to enjoy a nice meal in the Kyoto outdoors at any time of the day.

One of their specialty dishes is the "Sanjo-san Pancakes", six pancakes alternating pink and white with strawberry sauce, berries, whipped cream and other tasty toppings, available for ¥1,500.
The location of the hotel is really convenient too. It's located right next to an exit of Sanjo Station, so guests can travel to any part of Kyoto quickly. Plus, it's within walking distance to some of Kyoto's best sightseeing spots, like Gion and Higashiyama, home to the famous Kiyomizudera Temple.

Cafetel is not only a cute hotel in a great location, but they have lovely amenities for a great price, which makes it the perfect place to take some friends for a girls-only weekend out. While you're there, make sure you check out the famously beautiful Sanjo Starbucks, and sip a Frappucino while looking out over the Kamogawa River.

For more information on Cafetel, be sure to read the full story from SoraNews24 below!