Best Beach Views Near Tokyo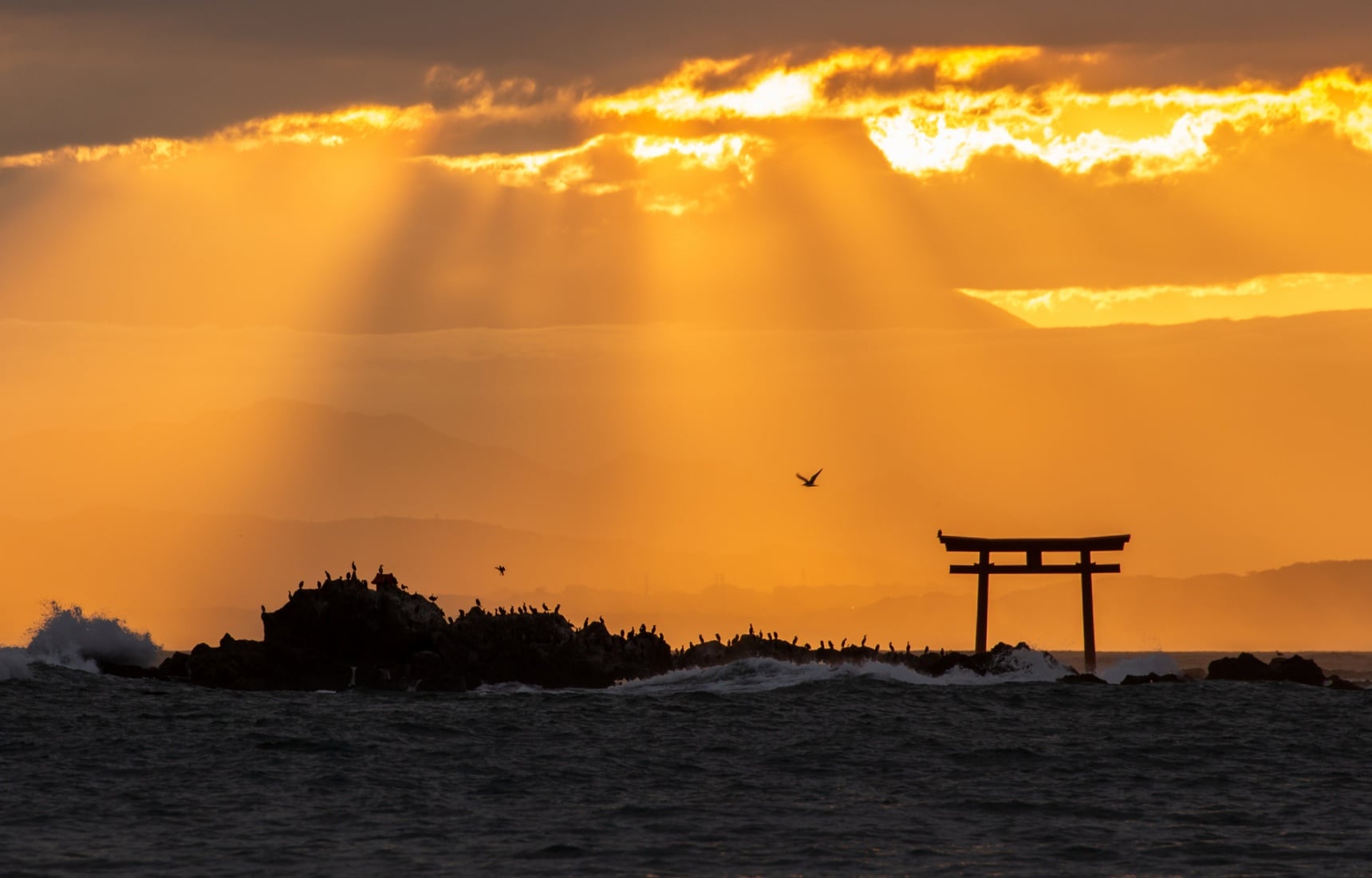 Tokyo is a great city with an endless amount of charms to explore. But even the most enthusiastic city slicker sometimes wants to catch a little R&R alongside a sunny shore. Fortunately, there are some great beaches just a stone's throw from Tokyo that are the perfect place to recharge your batteries or explore on a day trip!
Hayama Beach
Hayama is a relatively small town in Kanagawa Prefecture that sits on the Miura Peninsula. While this spot isn't exactly famous for beaches that are great to swim in, the town is a famous weekend spot for affluent Tokyoites—it's even home to a seaside residence for the Japanese Imperial Family! If you need further proof of how upscale it is, a quick comb of the beaches is all you need to spot rows of yachts and private fishing boats parked by the shore. Hayama is a great place for a weekend getaway, whether it's for a little fishing or a beach view dining experience. There are tons of great restaurants, including the local favorite Marine & Farm.
Inamuragasaki
If you want to experience a different side of Kamakura, one with a laid-back local vibe, Inamuragasaki is the place to go to. In late spring and all throughout summer, this spot is heavily flocked by surfers and "slurpers." While the surfers... well, surf, the "slurpers" enjoy drinking local beer, cocktails and smoothies at the bars and cafés so plentiful in the area. If you're hankering for some delicious, authentic Italian food, Taverna Rondino shouldn't be missed!
Shichirigahama
Another Kamakura favorite, Shichirigahama is along the same shoreline as Inamuragasaki. One great thing about Shichirigahama is that when the weather is clear, it has a stunning view of Mount Fuji to the west. If you happen to be in Japan on New Year's Day, this is a great place to experience hatsuhinode, or the first sunrise of the new year. While some people flock to temples as the year begins, others choose to say hello to the sun as it rises over the horizon. The sun goddess Amaterasu is an important part of Japanese lore, thus, locals welcome the first sunrise with much anticipation. This tradition is believed to bring good luck for the year. Whether or not you believe in luck, this auspicious tradition of welcoming the new year gathered on the shore is a moving one. With Mount Fuji standing proudly in the distance opposite the rising sun, and it's hard to think of a better way to start the year. If you get hungry, worry not! Bill's and Pacific Drive-in offer great breakfast options, with amazing beach views as bonus!
Chigasaki
Chigasaki is also located in Kanagawa Prefecture, and the south Beach is a local favorite. But with summer comes hanabi season, and the extravagant fireworks displays of Chigasaki draw people from neighboring towns, as well as Tokyo. And it's easy to see why! Imagine sitting in the sand, an ice-cold drink in hand, the clear horizon, crashing waves and colorful explosions bursting in the sky. If that isn't summer perfection, what is? The fireworks reflecting off the water creates a truly magical effect. It gets really crowded, so be sure to arrive early (early afternoon is good, and gives you a day at the beach!), and bring blankets or tarps to help you deal with the hot sand!

If you get hungry before or after the show, there are plenty of restaurants lined up near Chigasaki Station that are sure to please.
Zushi
If Chigasaki is a little too crowded for you, another hanabi hotspot is Zushi, also in Kanagawa. The beach in Zushi has whiter and finer sand than other Shonan beaches mentioned previously. If you want to have a free local experience that can compete with any paid fireworks show, this is the place to go to. In one of their recent hanabi events they had an entire musical soundtrack to accompany the magnificent fireworks show. It was a breathtaking experience for The Greatest Showman fans, as well as fans of Disney.

Even if you don't visit during a fireworks show, the sandy shore still remains to be a good spot for a relaxing day with a beach read. A good stopover before catching the Zushi sunset the vegan-friendly Beach Muffin. They have a veggie burger that is so good even non-vegetarians will be hungry for more!