3 Reasons Why Osaka is the 'Jewel of Kansai'
A Wonderland of Culinary Delights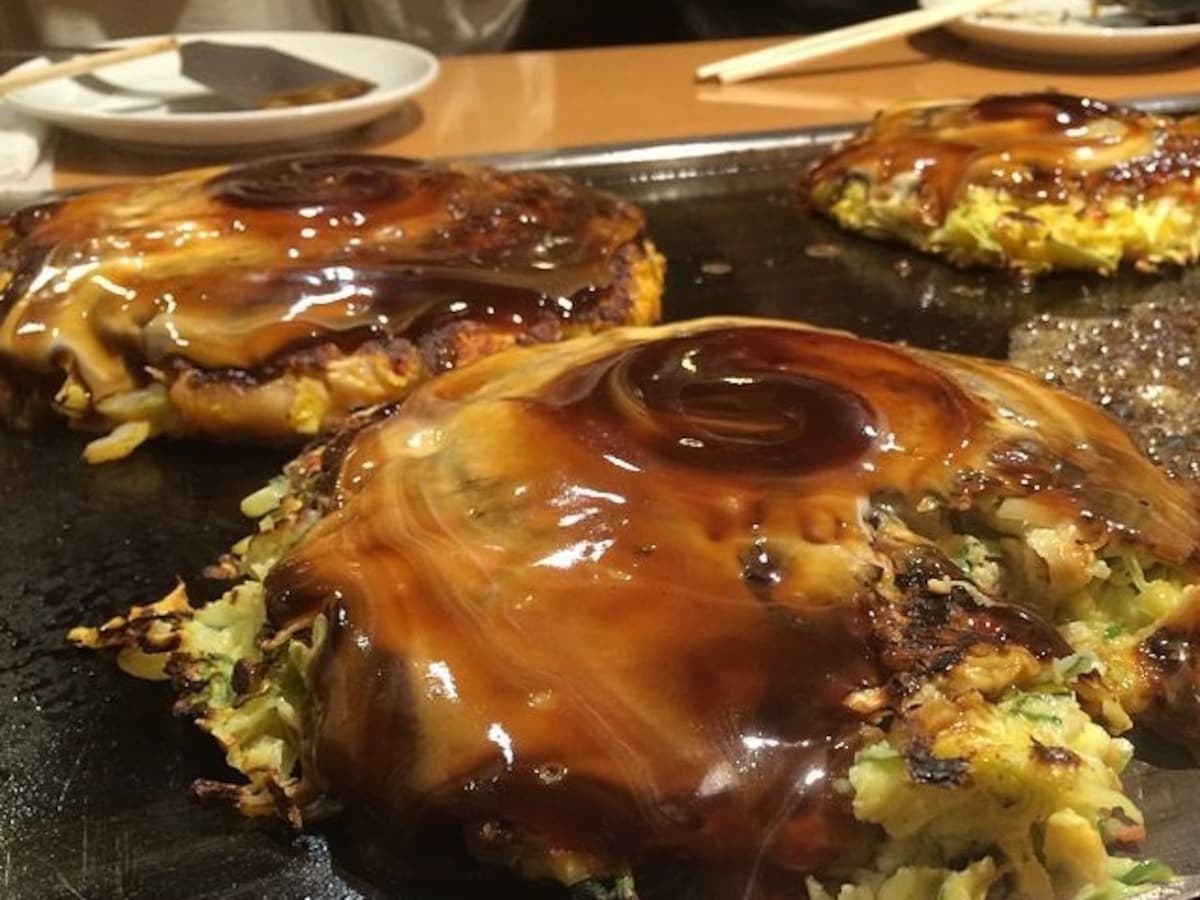 Let's tackle Osaka's indisputably greatest draw right away—the food.

The city is commonly known by locals as Tenka no Daidokoro (Kitchen of the Nation), which should give you a good idea of the level of awesomeness of the cuisine and street food. While you certainly can find the city's most famous foods in other cities, tucking into okonomiyaki and takoyaki in Osaka is a whole different experience.

While food in Japan is usually fantastic, there is a a reason why Osaka was crowned as the Nation's Kitchen. Attention to detail, an obsession with fresh ingredients and chef skills passed down for generations combine to make Osaka a destination that should be on the list of any food enthusiast visiting Japan.
From Castles to Roller Coasters
Sightseeing-wise, Osaka is home to one of Japan's most impressive landmarks of historic importance, Osaka Castle (Osaka-jo). Like many of the city's sights, it combines tradition and modernity seamlessly. Not only is it a wonderful example of a Japanese castle, but within the greater grounds you will find the sleek Osaka-jo Hall, where concerts and international events are held throughout the year.

Shitenno-ji Temple is another spot worth a visit, as one of the oldest Buddhist temples in Japan and the first state-built one. Named after the four heavenly kings of Buddhism, it houses a five-story pagoda, a lecture hall and is right by the gorgeous Gokuraku-jodo Garden.

Apart from sightseeing attractions, Osaka boasts many other forms of entertainment, ranging from the traditional to the ultra-modern.

Get a taste of culture at the National Bunraku Theater, where you can watch performances of traditional puppet plays. If you are looking for something even more thrilling, head over to Universal Studios Japan, where you will find attractions like the magical Wizarding World of Harry Potter, as well as limited-time attractions like rides with Resident Evil and Monster Hunter themes. Don't miss rides based on popular Japanese animations, such as Attack on Titan, Neon Genesis Evangelion and Sailor Moon!
The Capital of Japanese Comedy
Osakans are known for their sense of humor. While in other cities financial and/or social status plays major role in daily interactions for Japanese people, in Osaka a knack for witty banter and the ability to deliver quick one-liners are worth their weight in gold.

The most popular type of local comedy is manzai, a type of stand-up comedy where two performers do a straight man/fall man routine, focusing on the latter's misunderstandings. There is even a school in Osaka that trains future comedians, which shows just how much the people of Osaka value good comedy and a wicked sense of humor. This love of laughter may well be one of the reasons Osakans are said to be more warm and welcoming than people in Tokyo.
So, What Are You Waiting For?
These are just a few examples which separate Osaka from other cities in Japan. To sum it all up, the warmth and humor of its people, scrumptious local cuisine and range of historical and modern sights make this a real jewel of the Kansai region.

If you want to find out more about Osaka or want to learn Japanese in this laughter-loving city, check out Studytrip's Kansai Summer Course.