'Manifest 99' Rattles into Japan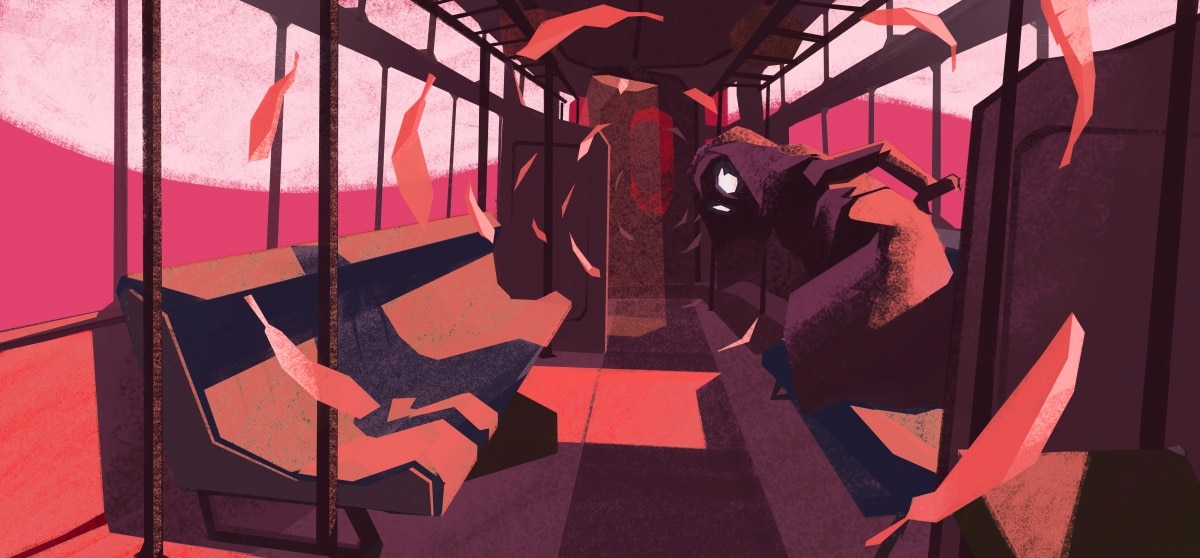 This virtual reality experience is played without a controller: you gaze into the eyes of the crows that inhabit the train to move to their perches, viewing the world from their scale and perspective. You also look into the eyes of your travel companions—a bear, and owl, a doe and a crow—to uncover the reason why they—and you—are on this train traveling into the great beyond.
Manifest 99 was developed by Flight School Studio, a creative studio composed of an acclaimed team of innovators with a mission to craft inventive and emotionally resonant stories for a multitude of platforms, including film, games, VR and AR. This VR experience has won awards at several festivals and competitions around the globe, including Best Interactive Narrative VR Experience at London's Raindance Film Festival, and the Independent Jury Award at the Future of StoryTelling Festival in the US.
Game Features
Explore: Immerse yourself in a dark and beautiful world rendered in a striking, painterly visual style with the power of PlayStation® VR.

Play Without a Controller: Put down your controller and use your gaze to move about. Stare into the eyes of crows or your travel companions to teleport to their perspective.

Uncover Stories: Discover items scattered throughout the train to learn more about your fellow passengers and to help them reach their destination.
This is an interactive, narrative-driven virtual reality experience not to be missed. For more, visit the official page below!