Say Hello to the Hello Kitty Bullet Train!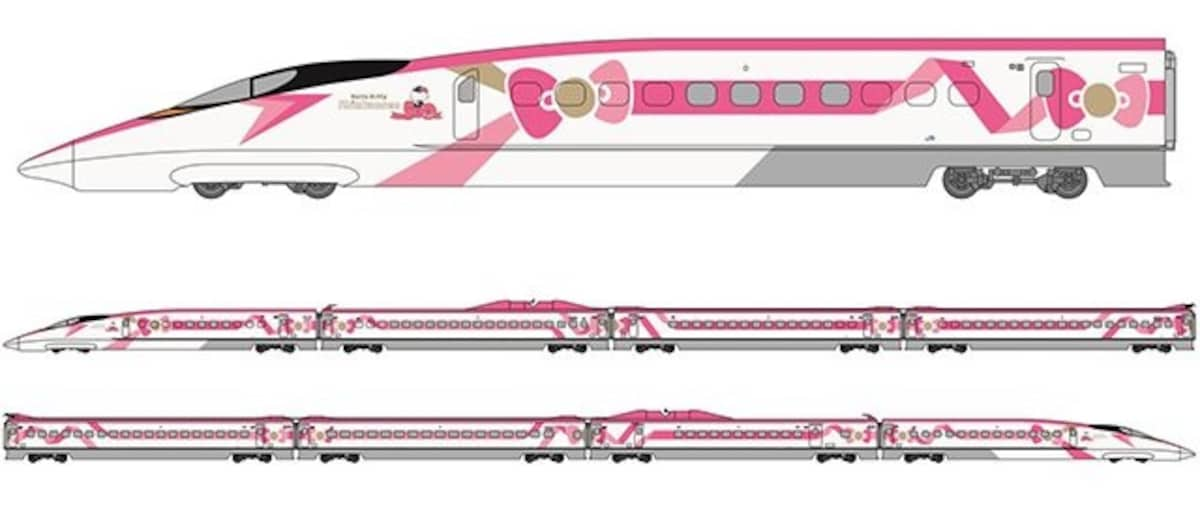 The new bullet train, which will run on the Sanyo Shinkansen line from Osaka's Shin-Osaka Station to Hakata Station in Fukuoka, will be wrapped in a pink-and-white color scheme, with Hello Kitty's signature bow showcased along the length of a pastel ribbon, which is said to signify how the train "ties and binds customers to the region."
The special Hello Kitty model will have exclusive design features in its first and second carriages. In the first carriage, there will be a display set up to promote the appeal of various regions in western Japan, starting first with the "San'in Destination Campaign," which showcases the prefectures of Shimane and Tottori in the San'in region. This will be followed by a display dedicated to Osaka, Hyogo, Okayama, Hiroshima, Yamaguchi and Fukuoka prefectures.

The second carriage will be decorated with cute and stylish interiors, transformed by the magic of Hello Kitty herself. While details of the interiors are yet to be revealed, the rail company has released a promotional video showing more of their collaborative design ideas, including an adorable Hello Kitty train conductor.
The Hello Kitty Shinkansen is set to make its debut in Japan this summer. To keep up to date with developments, and news of limited-edition tie-up goods, stop by the official website for more details.