Get Ready for Summer with Sailor Moon Yukata
Longtime kimono maker Kyoto Marubeni has teamed up with the Sailor Moon 25th Anniversary Project for a collaboration worthy of all Pretty Guardians! The collection includes a whole line of yukata (summer kimono) ranging from the adorable to the sophisticated, all of which pay subtle and stylish homage to the beloved series.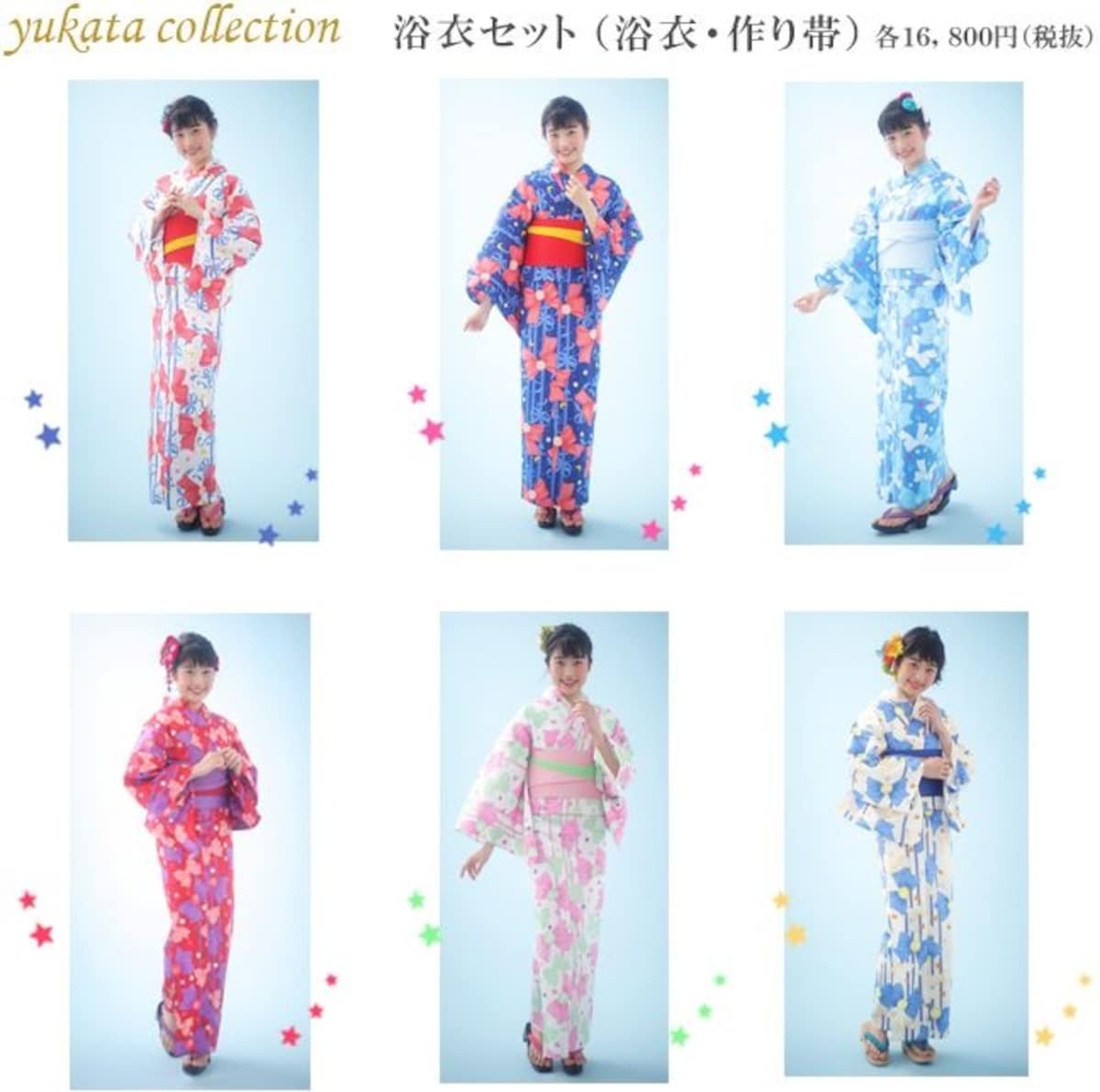 The collection includes yukata sets (a lightweight kimono plus an obi, or sash), folding fans, single yukata and single obi.

Pictured above is the most affordable yukata set, which comes in six variations and retails for ¥16,800 (US$150). The designs on these yukata include large ribbon motifs in vivid colors that were inspired by the four "inner" guardians who form Sailor Moon's main comrades in battle: Sailors Mercury, Mars, Jupiter and Venus. The special Sailor Moon pattern comes with a base color of either deep blue or white. In addition, each set comes with a pre-tied obi (to save you the hassle of tying it yourself) which is reminiscent of the guardians' transformation outfits.

While you're at it, why not add a matching ribbon-motif folding fan for ¥3,800 (US$34)? They come in two color patterns, both of which are sure to cool you on a humid summer night if they don't vanquish enemies of the Moon Kingdom as well.
Next, the line of "à la carte" yukata featuring seven elegant varieties which are geared towards the slightly more sophisticated crowd with a bit more cash burning in their pockets. Each yukata is made of 100 percent polyester and retails for ¥38,000 (US$342). The variations include the following four patterns, pictured left-to-right, top-to-bottom in the image above:

1. "Silver Crystal" pattern: A base design of lilies, the Silver Crystal, and planetary symbols in the style of stained glass (pink and yellow-tinted versions available)
2. "Uranus & Neptune" pattern: A base design of Sailor Uranus' Space Sword talisman and Sailor Neptune's Deep Aqua Mirror talisman in a starry sky (only one version available)
3. "Five Sailor Guardians" pattern: A retro-modern design featuring the inner guardians' planetary symbols and flowers blooming in their image colors (deep blue and black-striped versions available)
4. "Moon Castle" pattern: A design featuring the Moon Kingdom's Moon Castle reflected in lake waters (pink and off-white versions available)

Finally, you can order a half-width obi to go along with your yukata for ¥15,000 (US$135) each. The four varieties include red/black, yellow/purple, light blue/wine, and pink/white color combinations. One side of each obi is decorated with the planetary symbols, and a pattern of moons and stars is woven into the other side.

Premium Bandai is currently slated to release the line in February 2018. Other online retailers, department stores, and kimono specialty stores throughout Japan will begin releasing it in April. Notably absent from the collection is any reference to Sailors Saturn and Pluto, along with Sailor Chibi Moon. But with the plethora of choices that are available, all fans are bound to find a suitable yukata to wear during their own moonlit summer romance.