Hakone Sekisho: Historical Checkpoint
The Hakone Sekisho (箱根関所), or Hakone Checkpoint, was the first major checkpoint on the Tokaido (東海道) highway connecting Edo (now Tokyo) with Kyoto. Constructed in 1619 and used until 1869, it was one of 53 such checkpoints used by the Tokugawa government to control travel between cities during the Edo Period (1603-1868).
Hakone Sekisho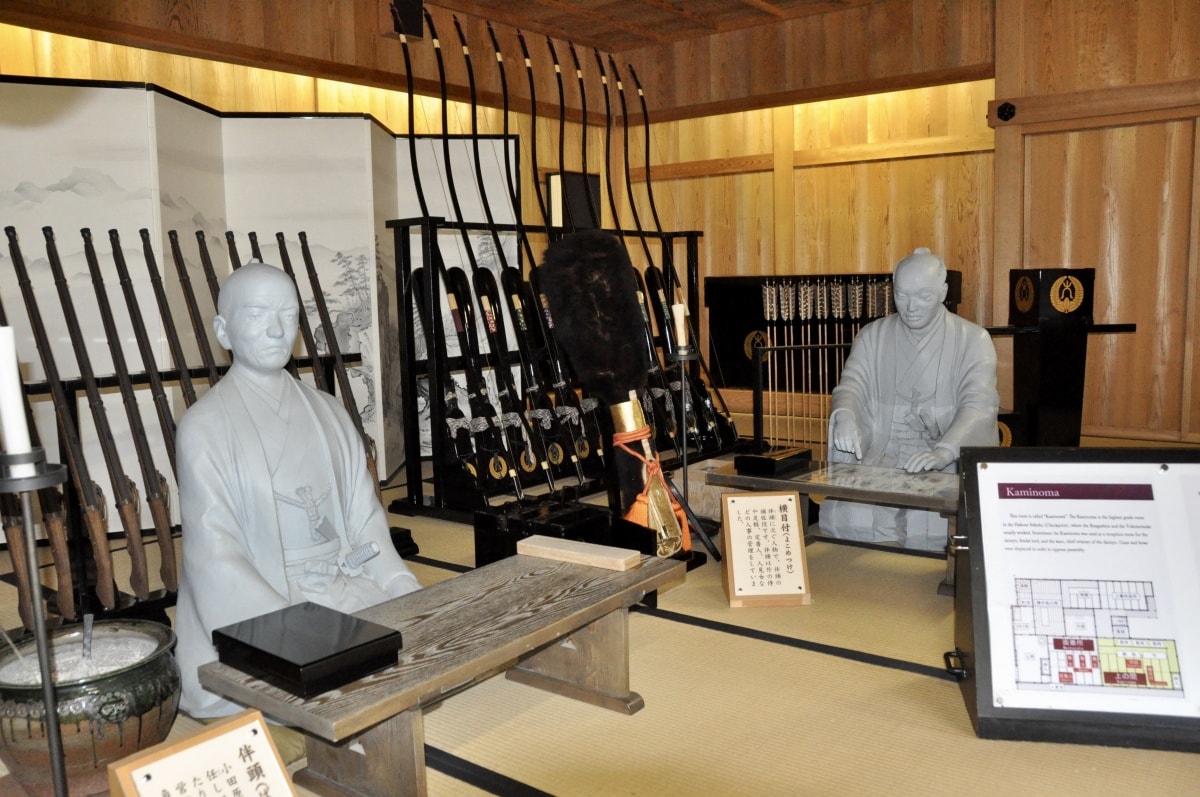 The Tokugawa maintained their grip on Japan for 250 years by keeping tight control over all of society, including class structure, internal migration and, of course, the local lords. While regional daimyo were rewarded with land and power, they were generally required to live every second year in Edo under a system called Sankin-kotai (参勤交代, "alternate attendance")—very similar to that of Louis XIV of France—while their wives and heirs were held as hostages in the new capital.

Given its proximity to Edo, the Hakone checkpoint was particularly known for its strictness, checking for arms coming in and women (hostages) going out—predominantly the latter. Very strict female officials specializing in spotting feminine features, called hitomi-onna (人見女, literally "person-viewing women"), would inspect any female travelers, with a particular eye out for women disguised as men. Racks of weapons were prominently displayed to intimidate those passing through.
The checkpoint is located on the shore of Lake Ashi in the popular hot spring region of Hakone, now accessible in just two hours from Tokyo. While the original checkpoint was lost, a faithful reconstruction was begun in 1999 and completed in 2007, using traditional techniques based on historical documentation and excavations in the area.

Inside you can see the various structures of the checkpoint, as well as an assortment of mannequins representing the officials and guards who would have manned this important post. The view of Lake Ashi from the lookout at the back of the checkpoint is also quite lovely, with Mount Fuji peeking out above the mountains on a clear day.

It doesn't take too long to look around the site, but afterwards you should make a point of heading down the street to check out the traditional puzzle boxes made at Hakone Maruyama—they make great gifts!

Hakone Sekisho
Address: 1 Hakone, Hakone Town, Ashigarashimo District, Kanagawa
Hours: 9 a.m.-5 p.m. / to 4:30 p.m. Dec.-Feb.
Admission: ¥500