Mishima Skywalk
Mishima Skywalk boast three Japan No. 1s: Japan's tallest mountain, Japan's deepest bay, and Japan's longest pedestrian suspension bridge. On a clear day, this 400-meter-long (1,312-ft) bridge offers superb views of Mount Fuji (a height of 3,776 meters/12,388 ft) to the northwest, and Suruga Bay (depth of 2,500 meters/8,200 ft) to the southwest.
Mishima Skywalk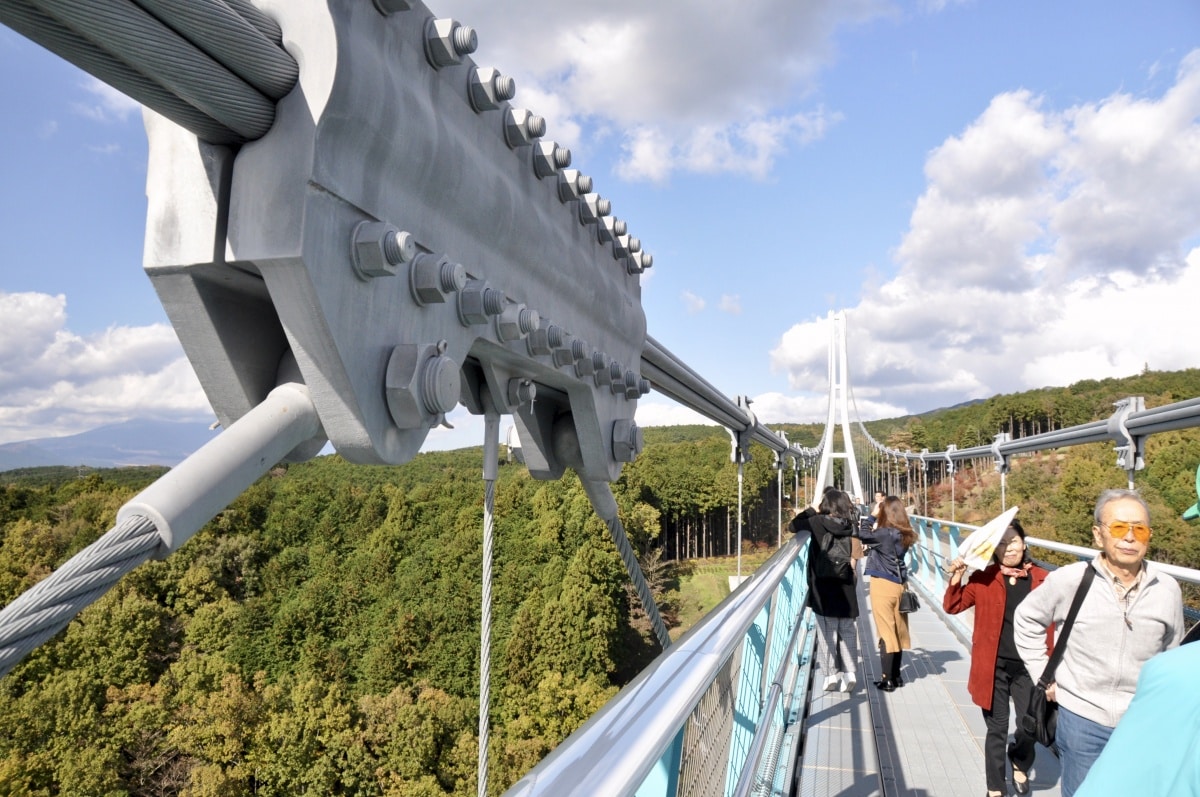 Stretching across a valley on the western slope of Mount Hakone, Mishima Skywalk was completed in December 2015 at a cost of some ¥4 billion (US$35 million), constructed by Mishima-based pachinko company Fujiko.
While there's no pachinko on site, you can find a collection of confection and gift shops at the Skygarden facility on the south side of the bridge.

On the north side, a variety of activities are on offer, from ziplining and adventure courses through the trees to guided Segway, ATV and e-bike tours. A picnic cafe, animal petting shop and forest path called Kicoro no Mori round out the fun available on the bridge's north side.
It's ¥1,100 to cross the bridge, with the best views to be found in the cooler months when the air is crisp and clear. A fun add-on is buying a little wooden oval with a seed pasted to it (¥200) to perform a "flower drop"—basically, just dropping the oval off the side of the bridge on the way back with the hope that it will sow the seed and grow. It's very simple, but it makes the return journey oddly satisfying as you watch your little seed flutter down 70.6 meters (232 ft) in the hopes of hitting the little river below.

If you want to stretch your visit into a longer experience, there are also 7.5-kilometer (4.7-mi) and 8.5-kilometer (5.3-mi) hiking loops through the mountainside, with the bridge forming their southwestern edge.

Mishima Skywalk
Address: 313 Sasahara-shinden, Mishima City, Shizuoka
Hours: 9 a.m.-5 p.m.