Sanyo-so: Service Sufficient for an Emperor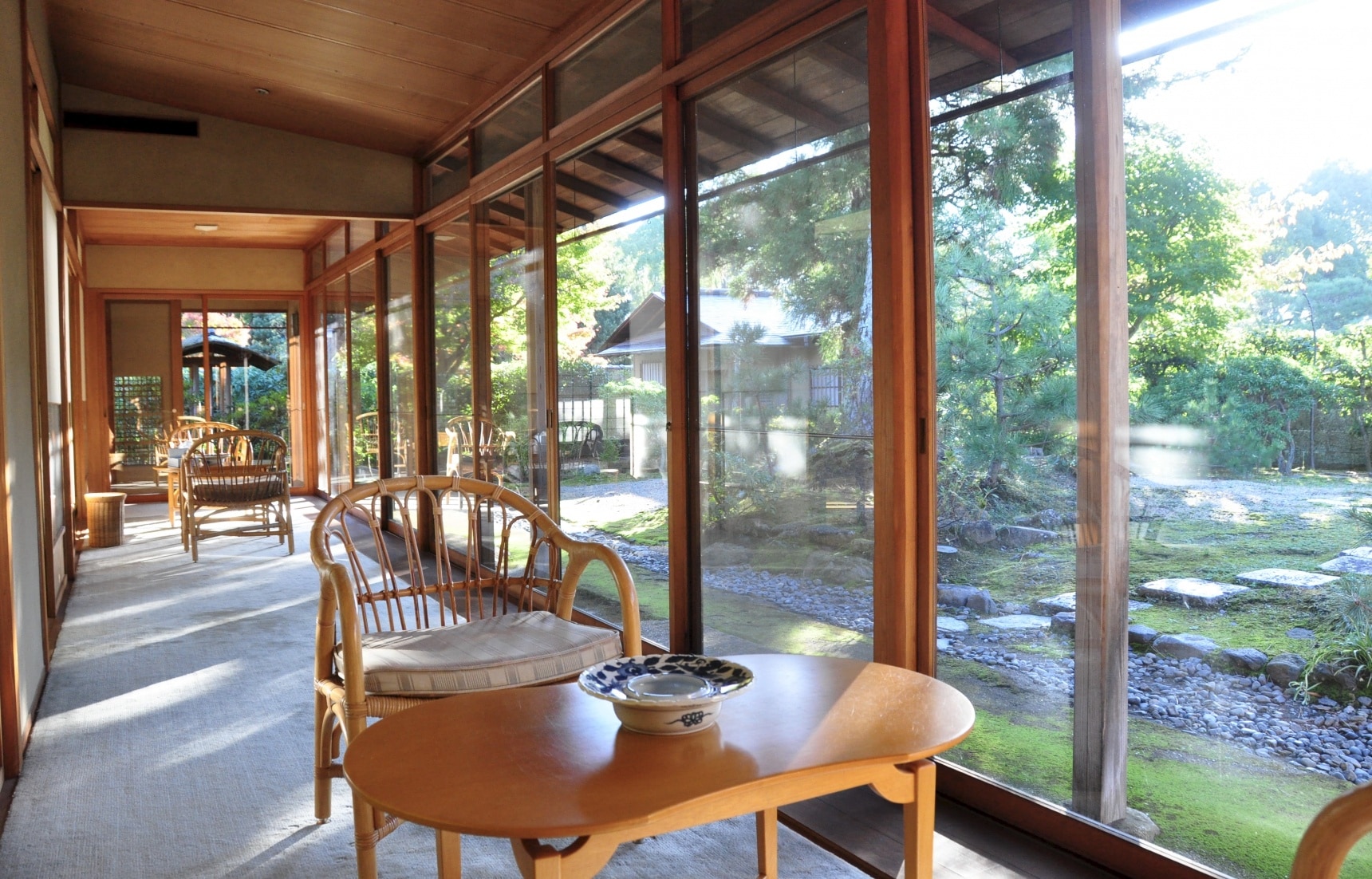 Sanyo-so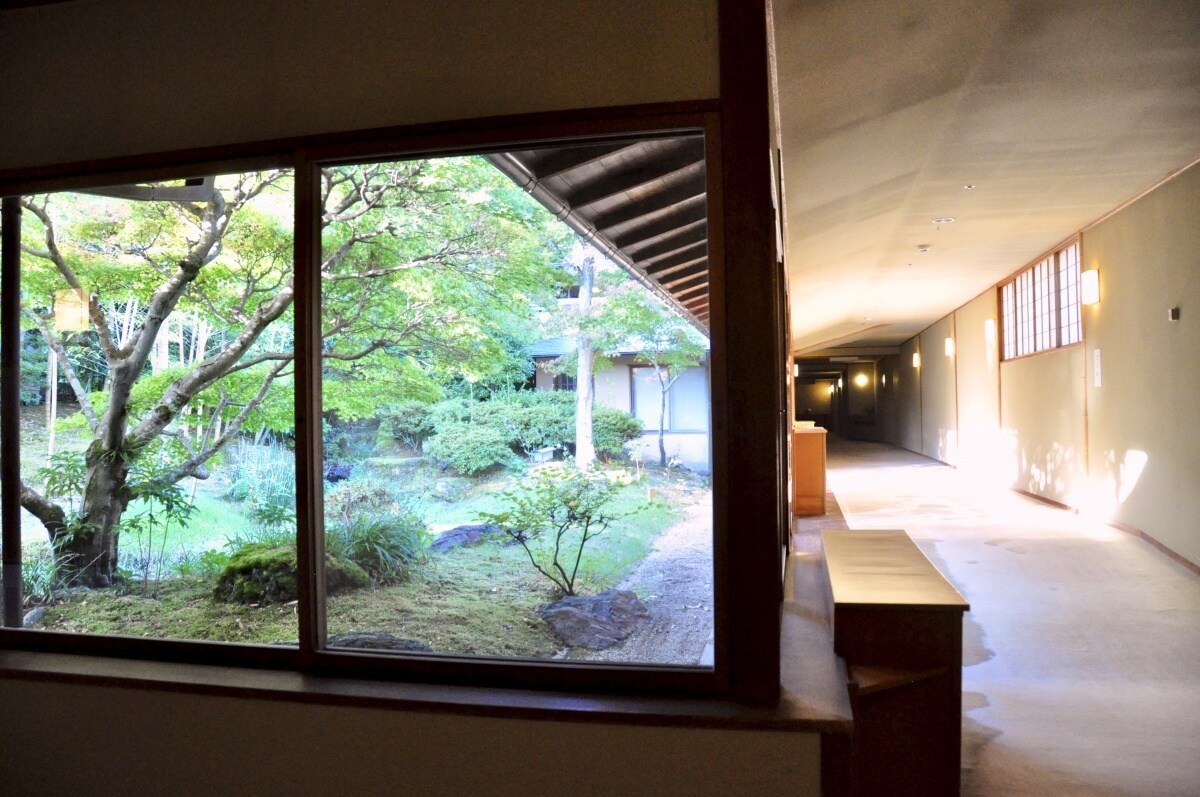 Situated near the Kano River in Izunokuni City, Sanyo-so is roughly one kilometer (0.6 mi) west of Izu-Nagaoka Station on the Izu-Hakone Railway. More buildings were added to the original manor between 1950 and 1993, resulting in a sprawling complex that's a true rabbit warren, each room extending from long, labyrinthine hallways as a distinct, isolated chamber, with pristine garden vignettes emerging through intermittent windows.
In addition to 30 expansive rooms referred to as "new buildings," a further 10 semi-independent guest houses ("main buildings") are scattered around the edges of an exquisite, 9,900-square-meter (2.4-acre) garden, graced with weeping cherry trees (shidarezakura) in spring, irises in summer, red maples in fall, and winter cherry trees and Japanese plum blossoms in winter.
The entire facility covers an imposing 138,800 square meters (34 acres), allowing for both an impressively vast entryway and some exhaustingly long interior walks. Fortunately, if you don't feel like trekking all the way to the communal bath and outdoor hot spring (rotenburo), the rooms come equipped with private hot spring baths, allowing you to enjoy the alkaline water without the hike.
Beyond the rooms, a key feature is the option of having dinner accompanied by geigi, the Kyoto term for geisha. The geigi are essentially hostesses extraordinaire: they sit by each diner and pour their drinks, make witty conversation, then get up to dance and play the shamisen, followed by drinking games. As the evening wears on, they'll invent flirtatious ways to get the diners to drink more, coyly complain if their own cups are empty, and make increasingly risqué jokes—and then, when time is up, they will assemble, humbly bow, and depart without further ado. The experience is likely best appreciated if you speak Japanese, but some aspects, like the cup-tapping game, require no language at all.
All aspects of service at Sanyo-so are stellar, down to the staff's impeccable body language. It's easy to see how the facility was able to receive emperors of Japan in 1957 and 1999!

Sanyo-so
Address: 270 Mamanoue, Izunokuni City, Shizuoka