The Ferris Wheel with a Fuji View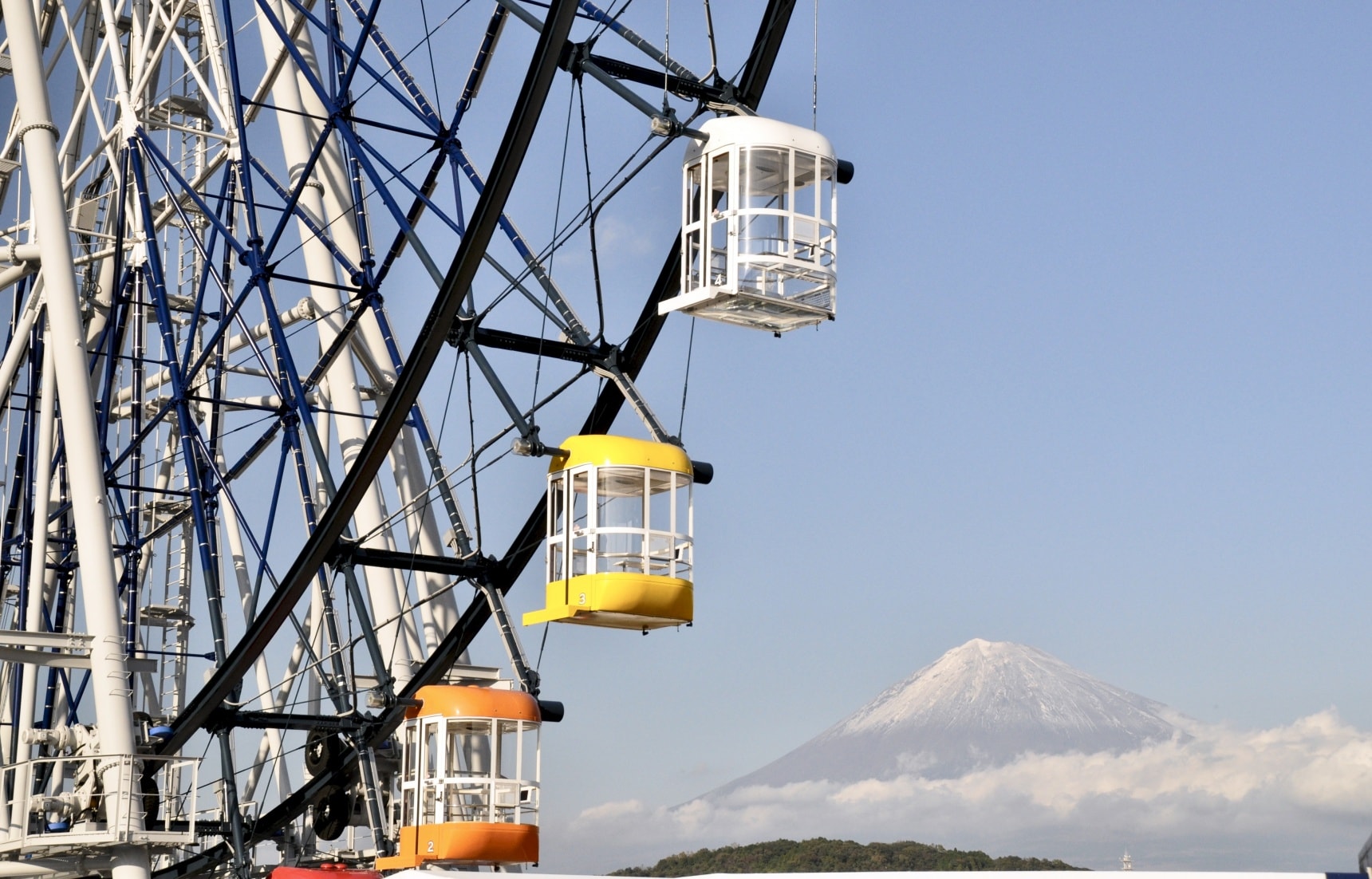 In addition to an impressive selection of stores, gift shops and eateries, the Fujikawa Service Area in Fuji City, Shizuoka, takes full advantage of its position on the Fujikawa River to offer views that are worth a trip in themselves—including a planetarium and a giant Ferris wheel with an amazing aerial vantage of Mount Fuji!
Fuji Sky View
Opened in February 2017, the Fuji Sky View (フジスカイビュー) Ferris wheel is located between EXPASA Fujikawa (EXPASA富士川) and Roadside Rest Area Fujikawa-Rakuza (道の駅富士川楽座・Michi no Eki Fujikawa Rakuza). Standing at 60 meters (197 ft) tall, a single circuit costs ¥700 and takes roughly 12 minutes—and on weekdays, you can opt do do a double-loop for just ¥1,000!
Of its 36 gondola boxes, eight are walled with transparent glass all the way down to the floor, making for an incredible—and potentially unnerving—experience. As you go around, you can look down on the fast-flowing Fujikawa River and over to Mount Fuji in the distance, with Fuji City and Suruga Bay spreading away to the right.
If you're looking for a bite before or after, we might recommend heading to the fourth floor restaurant at Fujikawa-Rakuza, where you can get another nice view of the river and mountain along with a sushi set featuring tiny sakura shrimp (桜えび・sakura ebi), which can only be caught in Suruga Bay. Local food with an unbeatable view, it's not a bad way to cap off the experience!

Fuji Sky View
Address: 1500 Kitayoshino, Iwabuchi, Fuji City, Shizuoka
Hours: 10 a.m.-9 p.m.