How to Travel to Osaka with a ¥2,500 Ticket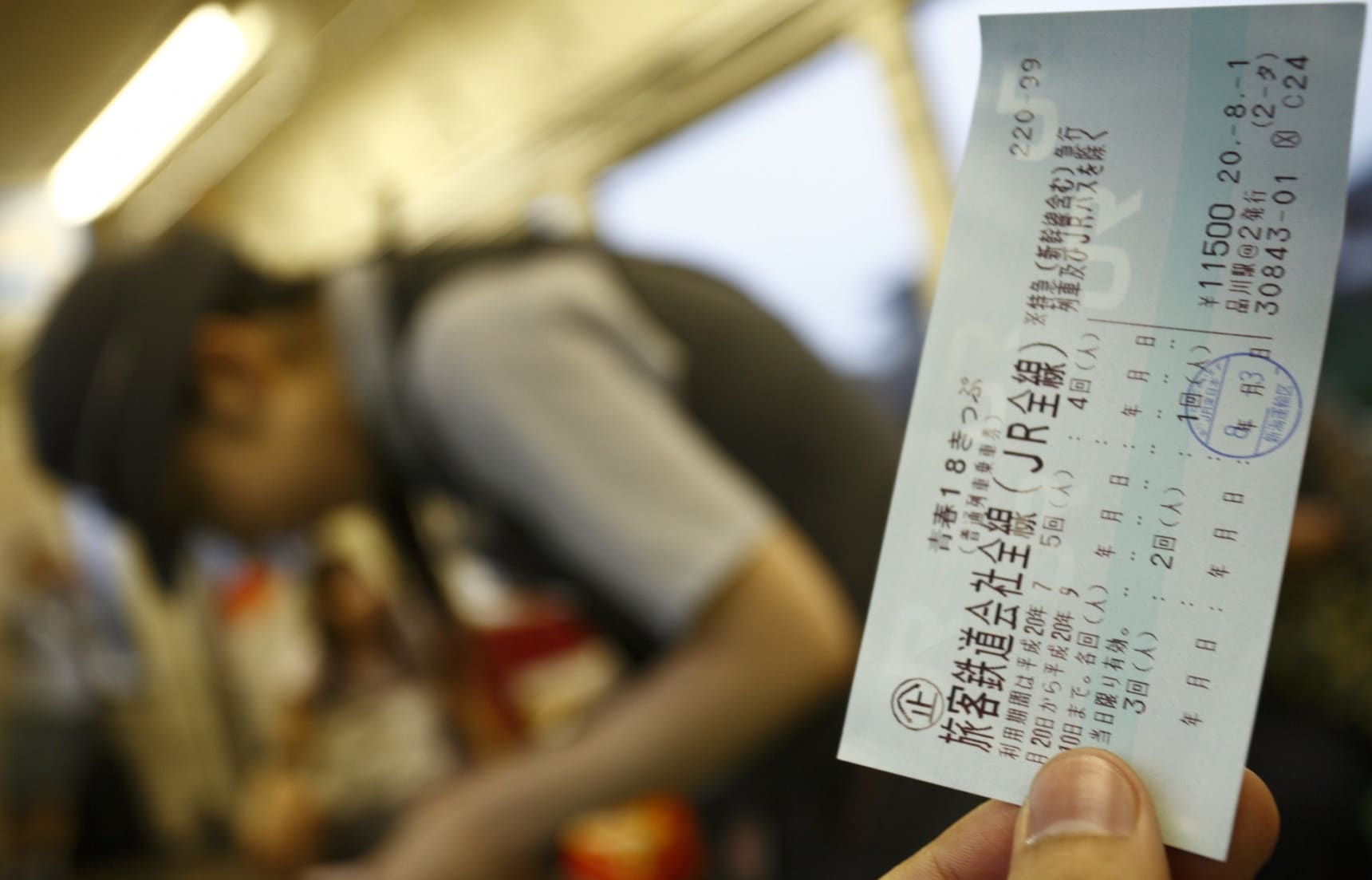 Many travelers may think that while food and accommodation expenses in Japan could be hacked on a shoestring budget, expensive transportation costs are inevitable. Japan Railways has actually made available a seasonal ticket called Seishun 18. Here's how to enjoy it!
Share the Journey, Split the Fare
A Seishun 18 ticket, valid for five consecutive days of travel, actually costs ¥11,850 (US$106), or ¥2,370 per day. One person can use the Seishun 18 for five days, or it can be split by up to five people. With this seasonal ticket, one can actually go all the way to Kansai, the West Japan region where Osaka and Kyoto are located. Or, enjoy the colder and less crowded spots using JR Hokkaido, JR East, JR Central, JR West, JR Shikoku and JR Kyushu. While the ticket is valid, one can enjoy unlimited local train rides and even ferry rides.
Wake Up Early & Plan Your Itinerary
The Kansai region boasts around five World Heritage Sites. With more UNESCO World Heritage listings and sites than any other region in Japan, it's an ideal place to make the most of vacation time. Kansai stretches to about seven prefectures, so it may be overwhelming for first-timers. A good choice would be to focus on just Osaka and Kyoto. Just in Osaka alone you could enjoy renowned landmarks such as the Umeda Sky Building.

On our trip to Osaka, we made sure to catch the first train at Tokyo Station at 5 o'clock in the morning. We had a stopover for a quick lunch in Atami before we reached Osaka, about a couple of hours after lunchtime. By the time we arrived, we wasted no time exploring the city after we stored our bags in the main station.
Expect a Long Journey & a Sweet Surprise from Mount Fuji
I have tried to meet Mount Fuji several times but to no avail. I've been to Kawaguchi and Yamanaka Lakes only to be disappointed as the notoriously shy mountain hid behind clouds, as expected. En route to Kansai, however, riding the very slow local train, Fuji showed up clearly. Because the ride was slow, it allowed us to bask in the glory of the snow-capped mountain, albeit from a distance.

If you've ever heard of the classic film trilogy Before Sunrise, where the main characters meet on a train, imagine the same feeling. As you're not on a bullet train, you can expect to see more of the scenery. Expect a nine-hour journey though, compared to a two-hour journey via the shinkansen (for about ¥15,000 or about US$130). Of course, taking the cheaper night bus is an option at ¥4,000 (US$35), but you would have to sleep through the night.
Pack Light & Travel with Responsible Companions
While Japan is known to be very convenient for wheelchairs, trolleys and transportation in general, it's easier to be mobile with a light backpack. While storing bags in train station lockers is an option, train transfers can make even wheeled baggage inconvenient to use.

On a long local train journey, missing a train transfer may cause hours of delay, as some stations have longer waiting times in between train arrivals. So when using the Seishun 18, either you're prepared to run on an energy drink, staying awake the whole time, or you have companions who are willing to take turns napping while on the train.
Buy Early & Dress Appropriately
Seishun 18 tickets are only available during specific seasons. Seishun 18 literally means "youthful 18," as it's intended to encourage young people to travel during breaks. However, the ticket is available to locals and tourists of any age (not just the youth). There are, however, no discounted child fares.

Because it's limited, we recommend you buy early before your travel dates. For spring travel (March 1-April 10), tickets are available from February 20 to March 10. For summer travel, (July 20-September 10), tickets are sold between July 1 and August 31. For winter travel (December 10-January 10), tickets are available from December 1 to December 31. After you've secured your ticket, make sure to make the most out of your five days by exploring as much as you can. That said, make sure to wear really comfortable shoes: those that are easy to remove when you have to enter temples, and those that can keep your feet warm during cold weather.