Legacy Brands From Elegant 'Shotengai' Ginza
Ginza, known for being one of the most elegant areas of Japan, is in fact also a shotengai, or shopping street. Nowadays, you see Ginza full of Western brands, but before, it was just one relatively elegant shotengai. This street has housed a few Japanese brands that became a legacy in their fields and still exist to this day.
Kyukyodo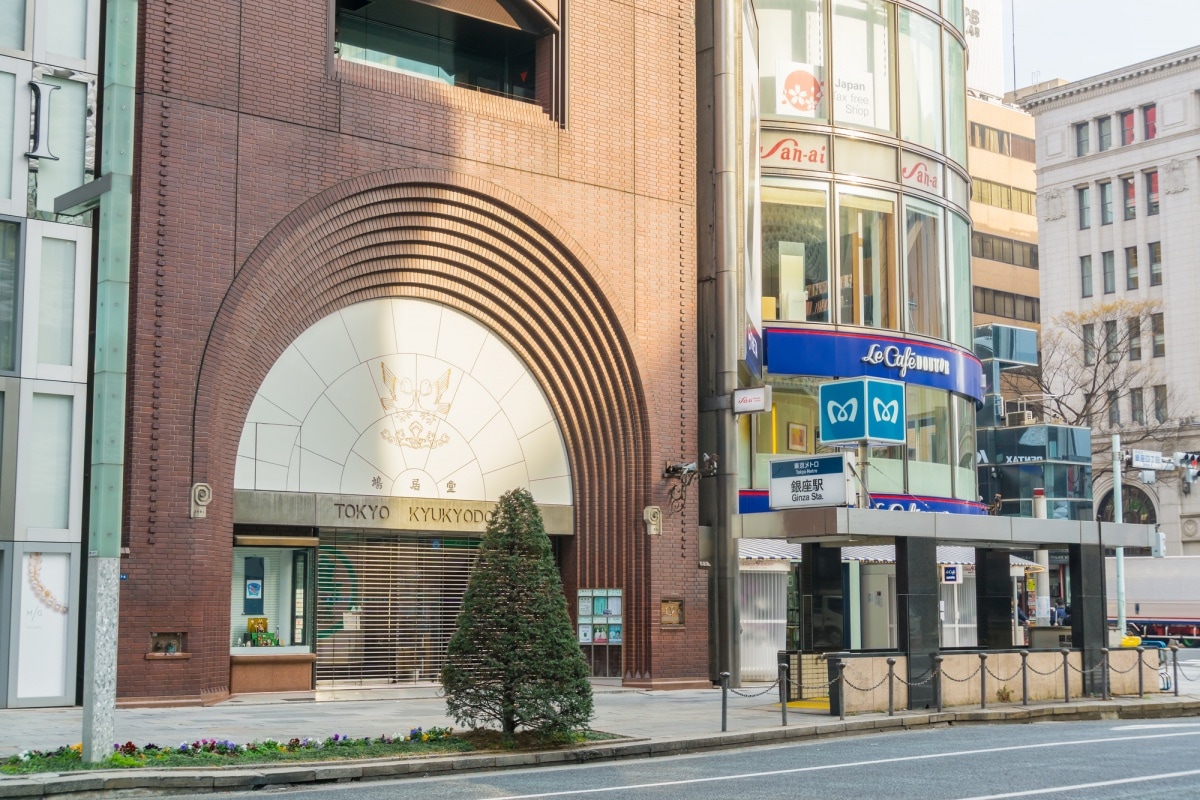 Kyukyodo is a Japanese brand famous for its incense and stationary. Starting as a pharmacy in 1663 in Kyoto, Kyukyodo later started to import stationary in the 1700s from China. It would later go on to refine the Chinese stationery and become famous for the high quality associated with its stationary. Kyukyodo was also the sole provider of stationery and medicine to the Japanese royal family from 1891 to 1945. Though they are known for their flagship stores in Kyoto and Tokyo's Ginza, they have also established smaller locations throughout Tokyo.

Ginza store address: Ginza 5-7-4 , Chuo-ku
Itoya
On the other side of Ginza main street, we can find another stationery brand that originated in Ginza: Itoya. Different from Kyukyodo, which was born in Kyoto but partly based in Ginza, Itoya is a true Tokyo brand that started life in Ginza. It was opened in 1904 by Shotaro Ito with the name Wakanyobunbogu Stationary in Ginza Sanchome.

Although it was damaged by the Great Kanto Earthquake and war, Itoya still survived and expanded rapidly with its selection of high-end stationery from domestic and overseas markets. In 2015 they completed the renewal of their flagship Ginza store, showing off a new interior—just look for the sign with the iconic red clip along the main street.

Ginza store address: Ginza 2-7-15 , Chuo-ku
Hakuhinkan Toy Park
If you love toys or want a fun place to take kids to, this place is a must go. As suggested by its name, "Toy Park" has a huge selection of toys from different parts of Japan and overseas. The Ginza Hakuhinkan has existed since 1899 in the current location. The store originally went by the name Teikoku Hakuhinkan Kankoba and was known for selling a wide selection of goods. Its eye-catching Western architecture, complete with a clock tower, also got a lot of attention as it was during the Westernization of Japan.

Unfortunately, the original building was shut down from 1930 to 1978. In 1978, the brand new Hakuhinkan was opened as a toy store with the name Hakuhinkan Toy Park, with a 10-story tall building full of toys, restaurants and even a theater. It quickly became one of the most visited spots for families.

Ginza store address: Ginza 8-8-11, Chuo-ku
Yamano Music Co. Ltd.
Ginza is famous for fashion, cuisine, fine Japanese stationary and toys, but have you thought about coming to Ginza for music? Yes, there's a music brand from Ginza: Yamano Music! Yamano Music was opened in 1892, selling both Japanese and foreign instruments, CDs, DVDs, hosting music events and providing music lessons. It's also a key distributor for some foreign instrument producers, such as large American guitar makers Fender and Gibson.

Ginza store address: Ginza 4-5-6, Chuo-ku
As covered in this article, we can see Ginza plays host to a large selection of stores that cater to many different audiences. It's a good place to visit regardless of your interests, as you will likely find exactly what you were looking for.