Drink With Geisha For an Affordable Price
While there's perhaps no better representation of classical Kyoto culture than geisha and maiko (apprentice geisha), the average tourist has very little chance of spending time with one. However, the Kyoto Brighton Hotel is offering an opportunity to experience this unique aspect of Japanese culture at an affordable price.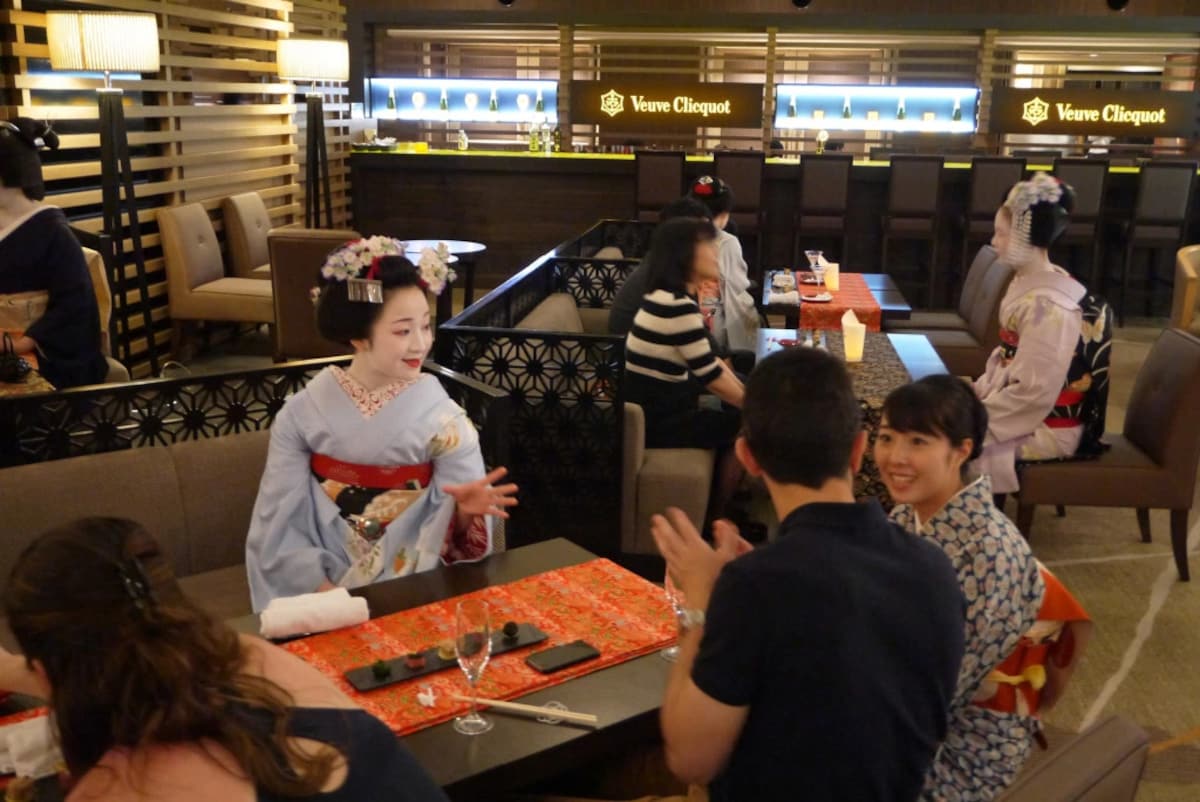 On select Fridays the hotel's lobby lounge, Cour Au Midi, holds its "Maiko-han Bar" event (-han being a Kyoto dialect pronunciation of the Japanese honorific -san), where geisha and maiko chat with customers while enjoying drinks and light refreshment.
Two seatings are scheduled for each event, the first at 6 p.m. and the second an hour later, at 7 p.m. The package includes a beverage (alcoholic options are available) and hors d'oeuvre plate, but the real draw is, of course, the chance to spend time with actual geisha from houses based in Kyoto's Kamishichiken and Miyakawacho districts. Photography is allowed, as the organizers know that participants will want to take pictures to commemorate this rare opportunity.
While conversational English is not ordinarily part of the skill set that geisha acquire as part of their training, photos from a previous iteration of the Maiko-han Bar do show foreign guests participating, and the fact that the hotel itself chose to include such images in their promotional package suggests that the event is welcoming towards overseas travelers.
The next three opportunities to take part in the Maiko-han Bar are scheduled for January 26, and March 30, 2018 both Fridays. Participation is ¥5,000 (US$45) per person, which while admittedly pricey for a drink and some snacks, is a bargain for time with authentic geisha, as well as very reasonable for an unforgettable cultural experience.