More Than Just a Ramen Shop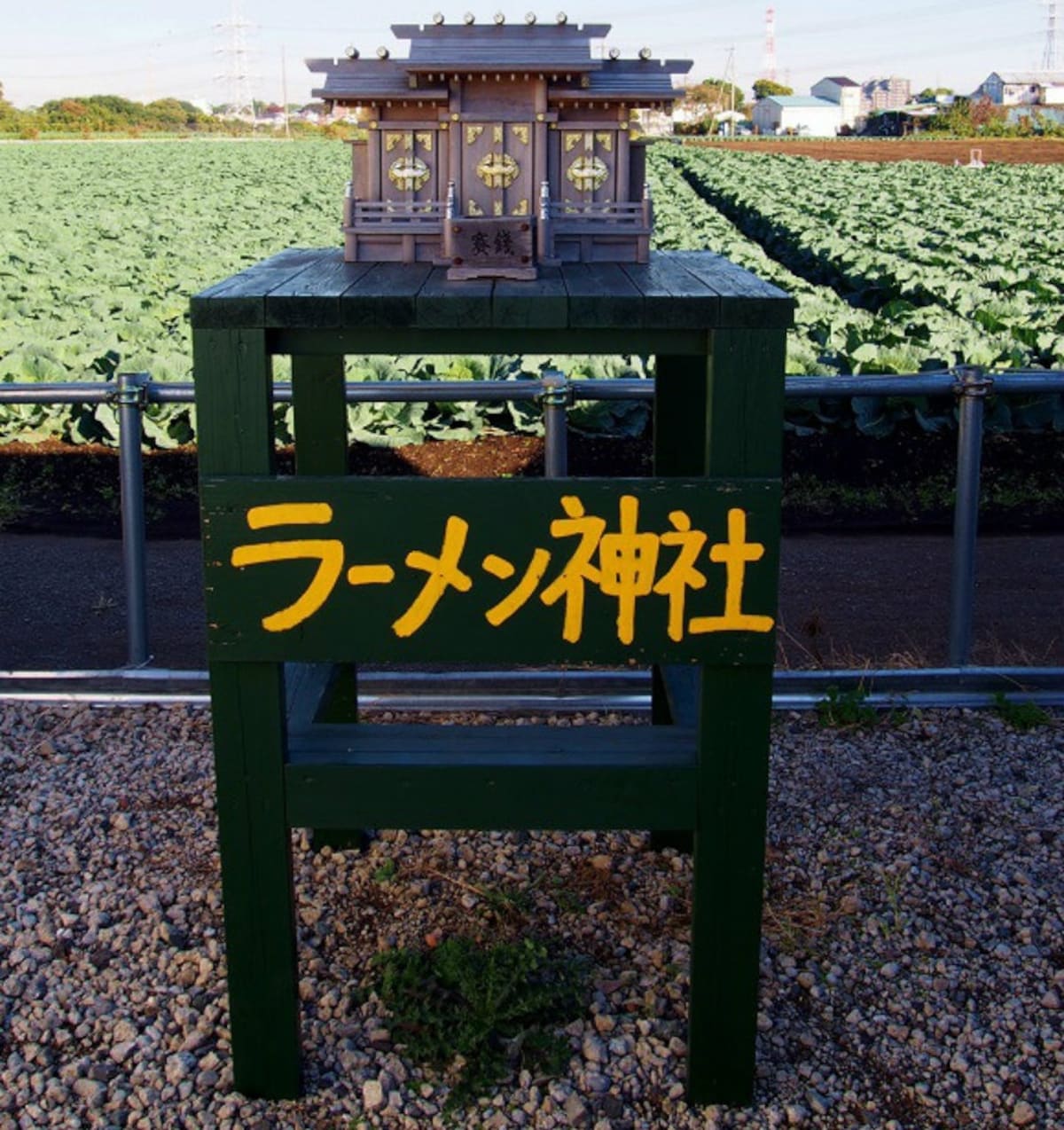 In order to succeed in the chaotic ramen business, many shops are starting to come up with ways to offer not only a good bowl of steaming noodles and broth, but also a one-of-a-kind experience that will keep customers coming back for more.

And Ramen Jiyujin, based on their overwhelming number of supporters on social media, has managed to accomplish just that, with a take on ramen that is only limited by your imagination.

Ramen Jiyujin is located inside IZMYLAND (izumiirando in Japanese), a 10-minute car ride from Izumino Station on the Sotetsu Line. Just outside the ramen eatery, yellow and black hand-painted signs welcome you with quirky sayings like: "Be friends with his Royal Highness of Ramen on Facebook and Twitter," and "Everyone! Give us your energy! Come on inside!! Have a good time!!!!"

Around the restaurant there is the "Cursed Black Bench," where customers must eat their ramen in under 13 minutes to break the dark, evil curse that befalls anyone who accidentally looks at the "Cursed Block." However, for every curse there is a blessing which is where the "Happy Yellow Bench" comes into play. Allegedly, any group of people that takes a picture while sitting down on it will share an eternal bond.

For ramen dishes, they offer many JoJo's Bizarre Adventure-themed bowls like the "Red Stone of Aja" and the "Gold Experience Requiem," along with all the extra toppings you could possibly need to really have it your way. One of the bowls, the "Black Hakata Ramen", gets its name from the combination of Hakata pork ramen and Yokohama-style pork soy sauce. The soup has a mild, rich taste without the usual smell of pork ramen.

Afterwards, be sure to thank the ramen gods by making an offering to the ramen shrine (pictured above) for the best ramen experience ever!