2017 Autumn Foliage Forecast
Japan has two incredibly popular seasons of natural delight, sakura in spring and koyo in autumn. As always, we at AAJ strive to bring you the info you need to enjoy the splendor of natural Japan. Read on to find out when and where to throw your fall foliage viewing party at the right time and place.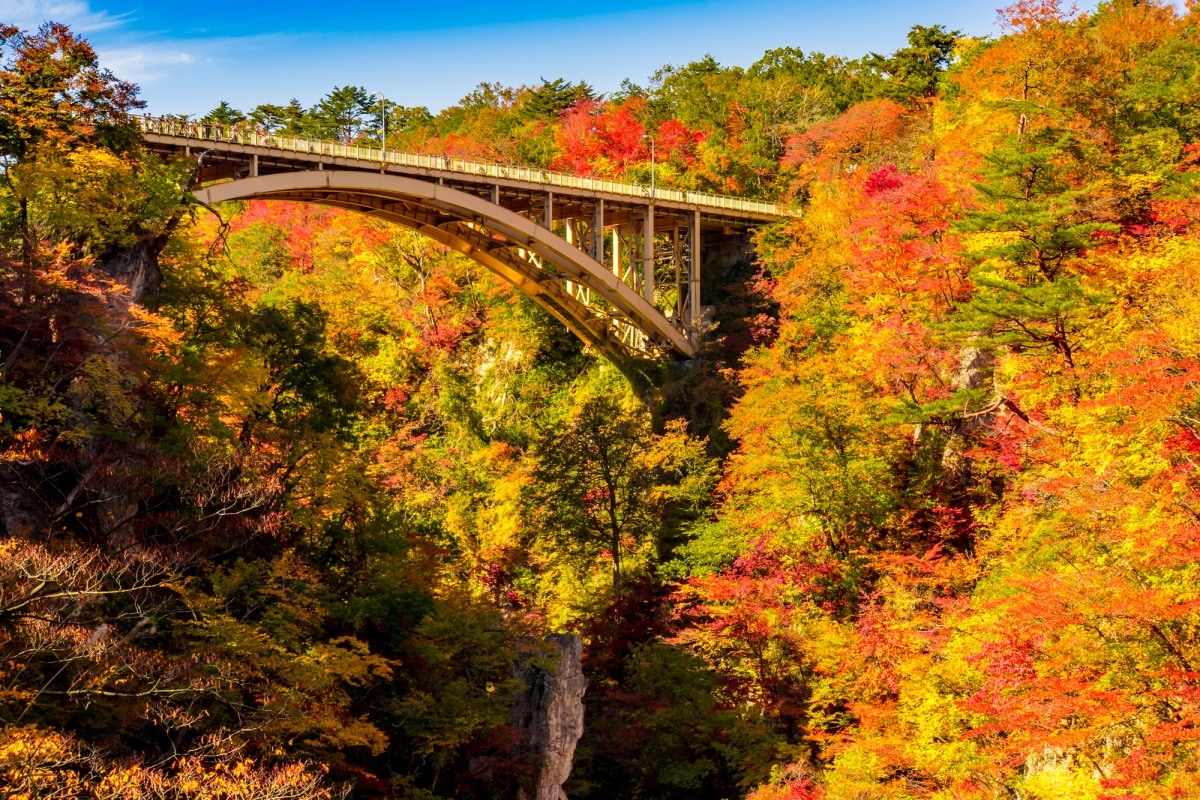 In general, the fall foliage season, called koyo (紅葉), starts from late September in Hokkaido, the colder northeasternmost region of Japan, and the change in colors occur gradually as you go south. According to various outlets, Tokyo 's koyo usually starts around late October or November, while Osaka, Nagoya and Kyoto's is a bit earlier in October. Unlike the sakura, koyo can be enjoyed for longer periods of time, even up to a full month. Here is the forecast for this season (as of October 23, 2017):
Hokkaido & Tohoku
The leaves in Hokkaido and Aomori (a prefecture in the Tohoku area just south of Hokkaido) start changing earlier in October, though the trees may be skeletal and barren in the beginning of November. In the rest of the Tohoku region, the leaves begin changing a little later than Hokkaido and will probably be at full peak around the end of October. However, if you're in Yamagata and Fukushima, this is the best time to go out.
Chubu & Kanto
Niigata and Toyama Prefectures are preparing for an explosion of colors, while Tokyo and the surrounding areas (Chiba, Saitama, etc.) will have to wait a bit more, probably until mid-November.
As of late October 2017, Gunma, Nagano and Gifu are in full color. So if you cannot wait for Tokyo's trees to blush with color, it's time to plan a weekend trip!
Kansai
Osaka's leaves are also starting to turn yellow and they will be at full peak soon, so get your momijigari (紅葉狩り, autumn leaves "hunting") gear ready. Aside from a few prefectures, anything southwest of Tokyo will have to wait a bit more to enjoy koyo. Forecasts predict early November for Nara, Fukuoka, Kochi and Nagasaki Prefectures. Exceptions are Tottori and Shiga, where the leaves are already starting to turn yellow.
Foliage is, of course, subject to change, so remember to check the forecast regularly when preparing for your momijigari adventures!

Late September to Late October
Hokkaido

Early October to Early November
Tohoku 

Late October to Early December
Kanto, Chubu

Early November to Early December
Kansai, Nara, Mount Fuji Area

Early November to Late November
Chugoku, Kyushu, Hakone

Mid November to Early December
Shikoku, Nagoya, Kyoto, Osaka, Kamakura

Late November to Early December
Tokyo, Arashiyama