7 Samurai Spots in Tokyo & Surrounding Areas
4: Kusonoki Masashige's Statue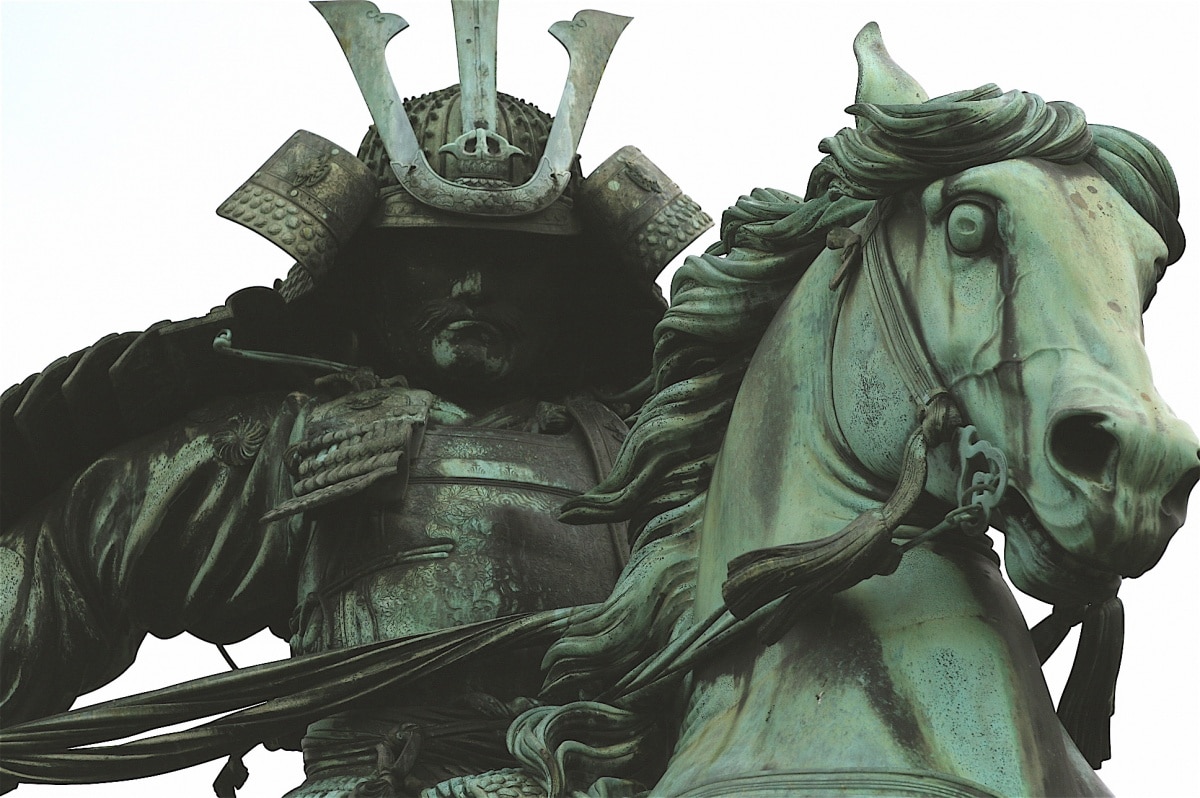 This statue of a horse-riding samurai stands tall right outside the Tokyo Imperial Palace.

Kusonoki (1294-1336) was a brilliant strategist, serving under Emperor Go-Daigo in a war for power against the Kamakura Shogunate. His death in battle is considered the epitome of samurai loyalty. While fighting against the Kamakura Shogunate, Kusonoki decided to obey his lord's suicidal battle plan instead of proceeding with his own, much smarter, plan and was predictably killed in battle. Legend says that his last words were "Shichisei houkoku" ("Would that I had seven lives to give for my emperor").

The bronze statue dedicated to him was created by Koun Takamura (1852-1934), who completed the head, while Kisai Yamada (1864-1901) and Koumei Ishikawa (1852-1913) constructed the body parts and Sadayuki Goto (1850-1903) created the horse. The statue was commissioned in 1891 and completed 10 years later.
5: See Samurai at the Museums: Tokyo National Art Museum, Edo-Tokyo Museum, Japanese Sword Museum
Among the many treasures on display at the museums listed above, you can also find samurai-related items such as swords and armor among the collections.

The Tokyo National Art Museum displays swords on the first floor and various styles of samurai armor on the second floor. Don't forget to also check the special exhibitions for possible samurai-related items! The museum costs ¥620 for adults, ¥410 for university students and is free for anyone under 18 and over 70 years of age.

At the Edo-Tokyo Museum, together with samurai armor and swords, you can also see a scale model of the Edo Castle—be sure to look for the Pine Corridor where Asano Naganori attacked Lord Kira (see 47 Ronin above). Edo-Tokyo Museum costs ¥600 for adults, ¥480 for college students, ¥300 for elderly people and high school students. Please notice that the museum will be closed until March 2018 for renovation.

The Japanese Sword Museum will reopen on January 2018 and includes a large selection of swords from different historical periods. Admission will be ¥1,000 for adults and ¥500 for students.