Incredibly Affordable Capsule Hotel in Tokyo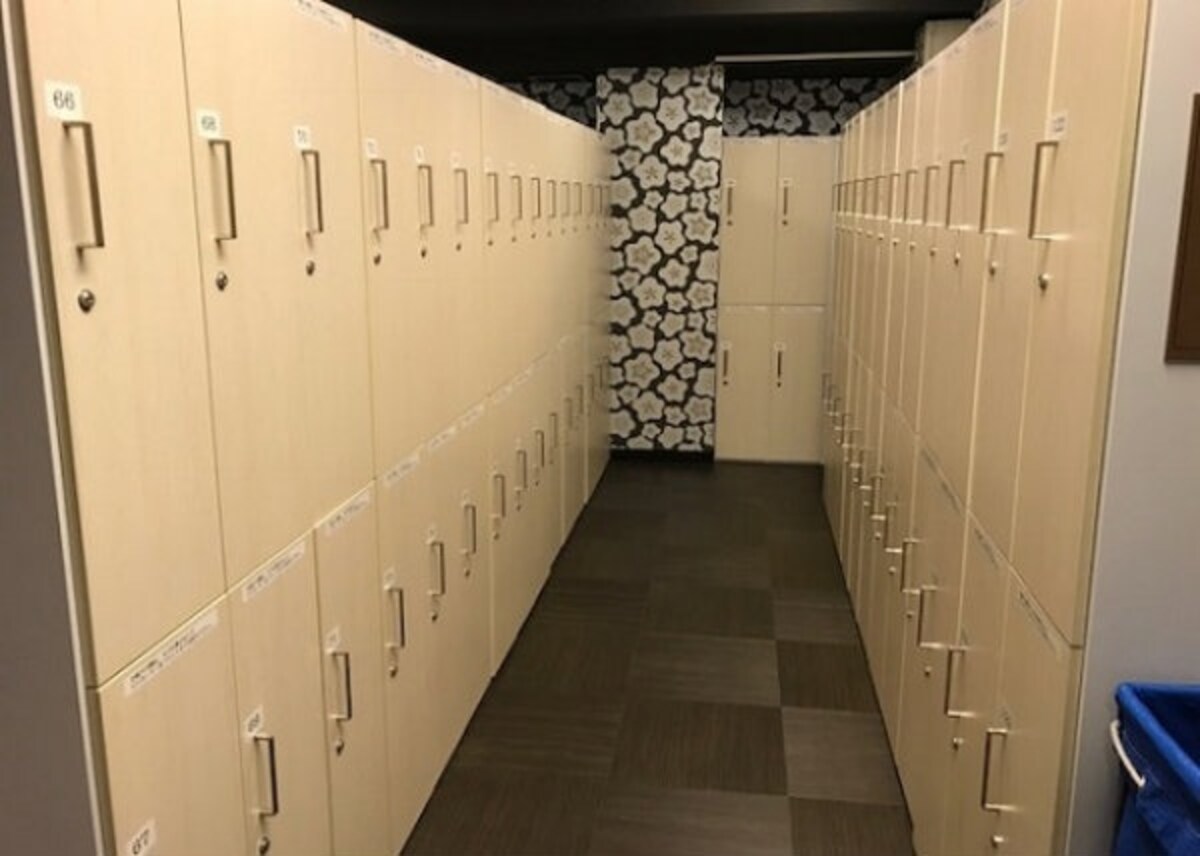 Guests (sorry, ladies, males only) can check in any time after 4 p.m., with check-out at 10 a.m. the next morning. You can come and go as you please during that time, and there are large lockers to store your luggage in.
Pajamas, toothbrushes and razors are provided, as are towels and washcloths. Hatagoya has a surprisingly spacious Japanese-style bath, big enough to fit a half-dozen bathers or more, and one wall features a mural of Mount Fuji so that you can admire its majesty as you soak away the tiredness of a day exploring Tokyo.
If you are staying for a month, odds are you'll need to do laundry, and Hatagoya's washing machines are standing by to help on that front. Outside food and drink are allowed, but if you run out of provisions there're vending machines on the premises.
Again, as a capsule hotel, Hatagoya doesn't offer as much room to stretch out as a regular hotel would. But with a nearly unbeatable location and price, it's a great place to stay if you've come to Japan to see the country, not loaf around in your hotel room.

For more information including the hotel's location and Hatagoya's English website, click on the full story from Rocket News 24 below.