This KFC Has All-You-Can-Drink Plan Under $10
Just a short walk from Takadanobaba Station in Tokyo is a KFC chain that is offering all-you-can-drink starting at 5 p.m. Ordinarily priced at ¥1,600 (US$14.50), you're allowed as many drinks as you want for 90 minutes, and you're not cut off from requesting a refill until the entire hour and a half have passed.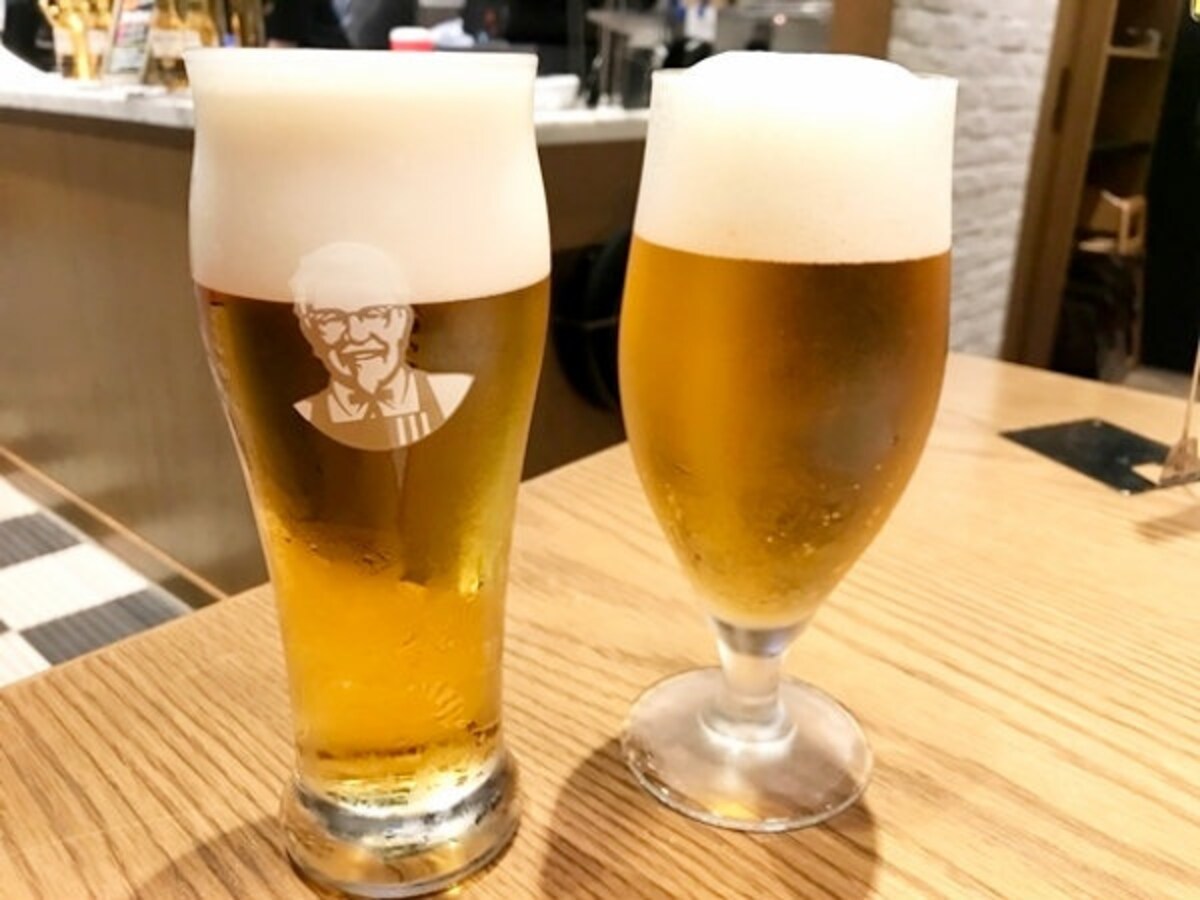 Four kinds of beer are on tap, with two from Suntory: Premium Malts and the extra-fragrant Premium Malts Kaoru Ale. Sapporo contributes its Edelpeis pilsner, and Kirin offers it Heartland sub-brand.
The house highball, called the "Colonel High," has a spicy flavor that pairs extremely well with KFC's fried chicken. Red and white wine are also part of the all-you-can-drink package, as are soft drinks such as classy San Pellegrino sparkling water.
In addition to the familiar KFC fried chicken, the Takadanobaba branch has a menu of bar snacks, most priced in the ¥400 to ¥700 range.

Pictured above is the smoked chicken thigh with coarse-ground pepper for ¥480.
The crispy chicken crackers for ¥360 are also recommended.

¥1,600, with no obligation to order a full meal, is already a great deal for all-you-can-drink alcohol in Tokyo. But things are even better on Wednesdays, when the Takadanobaba KFC discounts its unlimited booze plan to just ¥1,000 (US$9) for starting times after 6 p.m., provided you've made a reservation at least one day in advance.

Considering how many restaurants in Tokyo charge ¥500 or more for a single draft beer, as long as you're going to knock back two, you'll come out ahead on KFC's Wednesday deal, making one of the most economical ways to power yourself over the mid-week hump to be found in Japan's capital.

For more information including KFC Takadanobaba's address, be sure to click on the full story from Rocket News 24!