How to Get Around Naha by Yui Rail
Until 2003, Okinawa was the only prefecture in Japan without a railway. But now Yui Rail (a.k.a. the Okinawa City Monorail) runs from Naha Airport all the way to Shuri Castle, a major tourist destination on Okinawa's main island. This little monorail is truly a convenience for travelers, so it's important to know how to get around by Yui Rail!
The Best Transportation for Travelers in Naha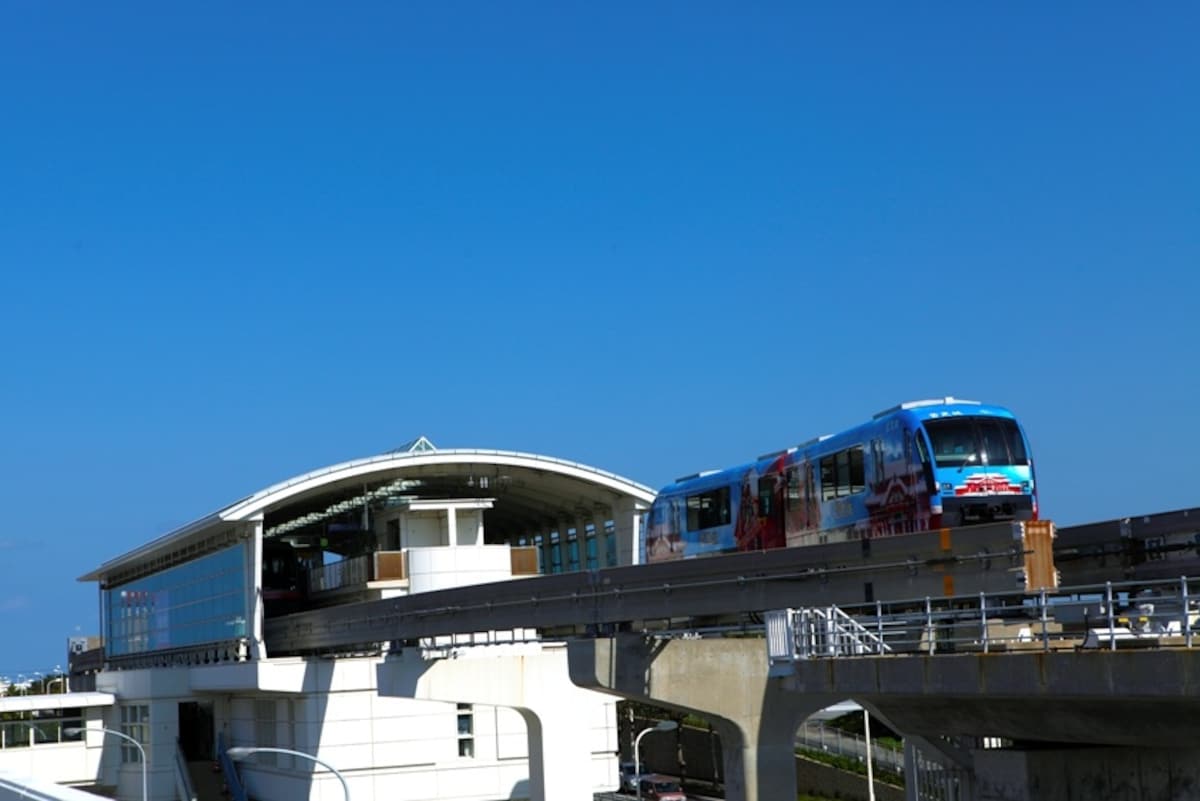 The Yui Rail line is actually quite short: It's just 12.9 kilometers (8 mi) long and has only 15 stops, but as the line runs through the central part of Naha, the capital of Okinawa Prefecture, it's essential for allowing travelers to get around the metropolitan area with ease.

The railway starts at Naha Airport, with the entrance of the monorail station directly connected to the domestic terminal building. It's a snap to hop on the monorail and get around the central parts of Naha!
How to Purchase a Yui Rail Ticket
Purchasing a ticket is easy. After finding a ticket vending machine:

1. Touch the language button on the digital screen to change the language into English
2. Press the button to choose the number of passengers
3. Touch the type of ticket on the screen (see below for ticket types)
4. Select your destination station (if applicable)
5. Insert a bill or coins
6. Take your ticket
Yui Rail Ticket Types
In addition to regular, one-way tickets, Yui Rail offers a number of special ticket types for travelers:

• One-day tickets (¥800)
• Two-day tickets (¥1,400)
• OKICA, a prepaid IC card (¥500 plus fare)

The minimum-distance fare is ¥150, and it costs ¥330 to get from Naha Airport to the final stop at Shuri Station. Children under 12 ride for half price, and up to two children under 6 may ride free with one adult. You can see the full fare table here.

OKICA is a rechargeable IC card that can be used on Yui Rail and local buses. Just tapping the card on the card reader at the ticket gate in each station or bus entrance will allow you to get on and off with minimal hassle, and eliminates the need to spend time buying a ticket every time you travel. However, there's a ¥500 initial deposit when you get your card, of which you can get back ¥300, plus your remaining balance, if you return the card at the station counter when you leave Okinawa.
How to Get Through the Ticket Gate
If using a regular ticket, turn it over and face the QR code to the ticket reader on the gate. After you hear a beep sound, go through the gate. If you're using an OKICA IC card, just put it over the reader and step forward after you hear the beep.
Major Yui Rail Stations
Yui Rail has a total of 15 stops, with major stations including Naha Airport Station, Kencho-mae (Prefectural Office) Station and Shuri Station. It takes about 15 minutes to get from Naha Airport Station to Kencho-mae Station, which is the gateway to the busiest shopping area in Naha. From the airport (shown above) to Shuri Station at the end of the line takes about 30 minutes.
Yui Rail Operating Hours
Yui Rail trains come every 10 to 12 minutes, and more frequently during rush hour. Operating hours are from 6 a.m. to 11:30 p.m., starting at Naha Airport Station.

Yui Rail is a reliable means of transportation for travelers, and a purchase of an OKICA card makes getting around Okinawa's capital all the easier. Get ready to hop on the train once you get to Okinawa!