Has Burger King Gone Bananas?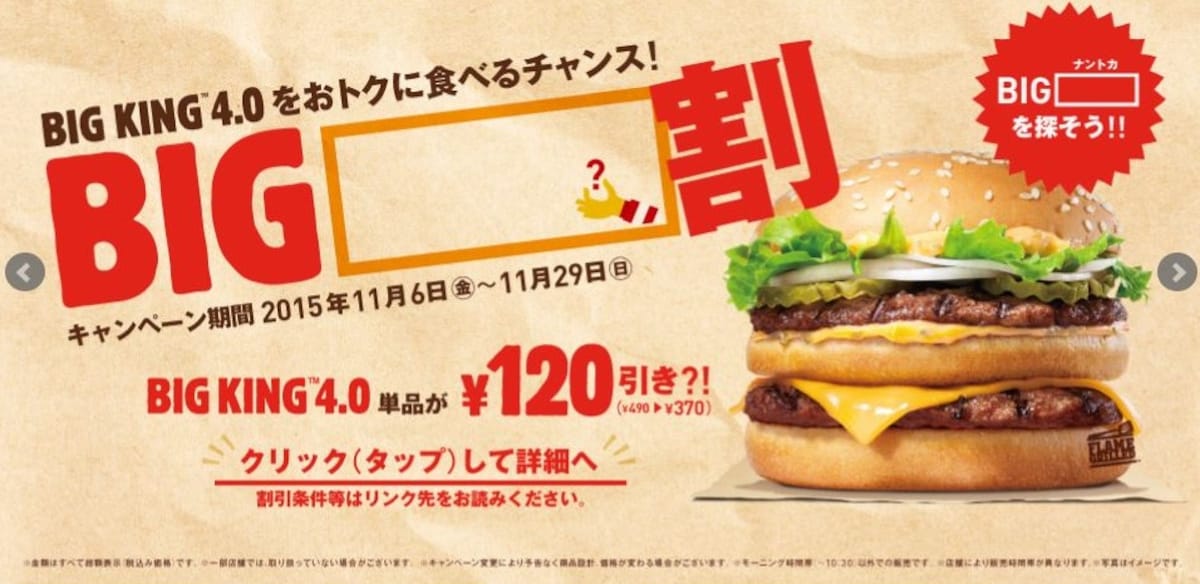 For companies in the fast food hamburger business, there's no way of getting around the fact that they're in competition with McDonald's. So instead of trying to tiptoe around the situation, Burger King Japan has decided to try to tackle its rival head-on with the new Big King 4.0 sandwich, which Burger King has just introduced to the Japanese market.

The Big King is a two-patty burger with lettuce, cheese, special sauce, and a third central slice of bread. That sounds almost exactly like a Big Mac, and Burger King even admits as much on its website, which has a side-by-side comparison of the Big King and what it coyly calls "The 'Big' hamburger everyone knows about from that other chain."

Burger King explicitly states that the two sandwiches are "almost identical," but points out one key difference: the Big King's patties are cooked over an open flame, unlike the flat-grilled meat of McDonald's sandwiches. Thanks to this, Burger King says a majority of survey respondents who sampled the Big King prior to its official release called it tastier than the other "Big" burger.

But while beating McDonald's in the flavor department is one thing, it's a lot tougher to price your menu items below those of the eminently efficient Golden Arches. The Big King costs ¥490, ¥120 more than a Big Mac. That's why until November 29, Burger King is offering what it calls the Big ( ) Discount.

The Big ( ) Discount knocks ¥120 off the price of the Big King, making it align perfectly with the cost of a Big Mac. There are two ways to take advantage of this offer. The first is to bring a receipt showing you recently purchased the other "Big" burger to Burger King or to bring the actual sandwich in and show it to the cashier.

The implication, of course, is that after you try both sandwiches, Burger King is confident that you'll like the Big King better, and thus came back for more in the future. This is essentially an opportunity to get paid for eating fast food, which sounds like a pretty sweet deal.