Exposing Playgrounds to Darkness
Kito Fujio, a freelance photographer, travels around Japan taking pictures of mini amusement parks situated above department stores. But recently he has taken a liking to Japan's playgrounds, showing us that even these cheerful of places can take on a sudden eerie hue when captured at night with clever lighting and skilled photography.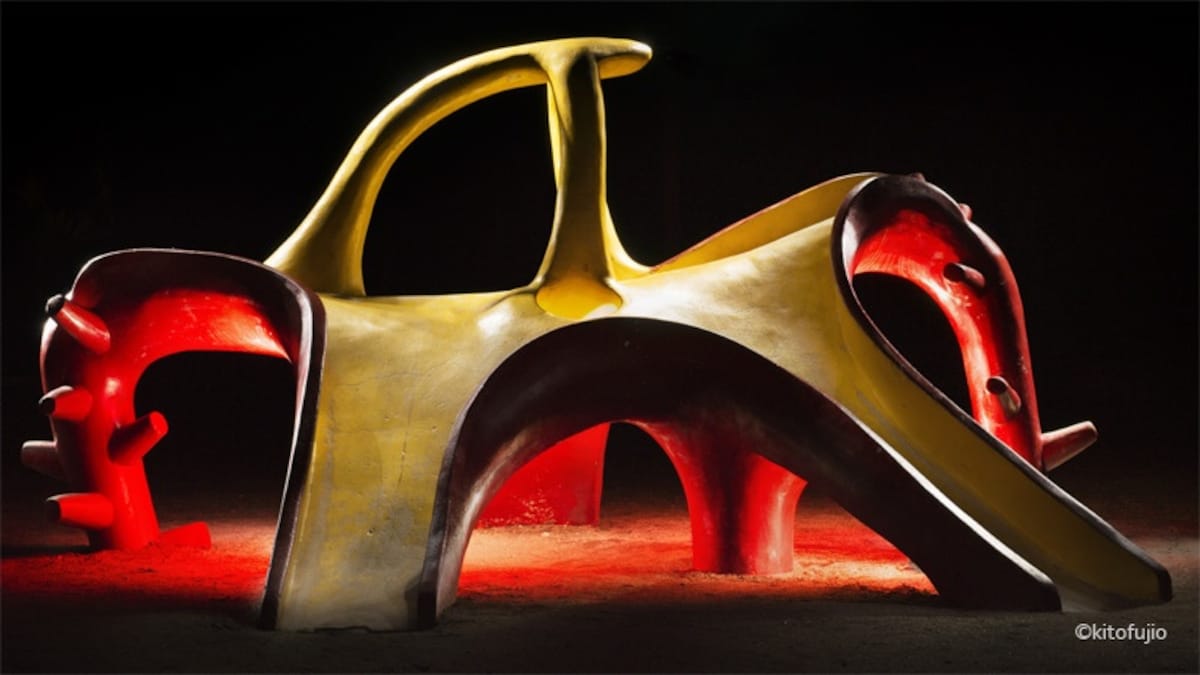 A couple of our favorite terrifying photos include this one taken at Otsubo Park in Aichi Prefecture's Takahama City.
Be careful of this demon hiding away at Nishikidaini Park in Tachikawa City, Tokyo.
On the other line, no one can hear you scream at Kashiwa Park in Kashiwa City, Chiba Prefecture.
For those of us who fear octopuses, it might be best to steer clear of Komaba Park in Eniwa City, Hokkaido.
We never thought we could be afraid of chickens until Kito snapshot this photo of Tatsuta Park in Aichi Prefecture's Takahama City.

His works have been featured in several photo exhibitions, and according to his website, Kito's ambitious goal is to register the amusement parks as World Heritage Sites. Aside from these, he also dabbles in beautiful black and white snapshots of animals and scenery.

We never knew such innocent places could look so alien or spooky. But thanks to this experienced photographer, we'll never look at the playgrounds of our childhood the same way again.