Where to Dine & Drink in Tokyo Outside Shibuya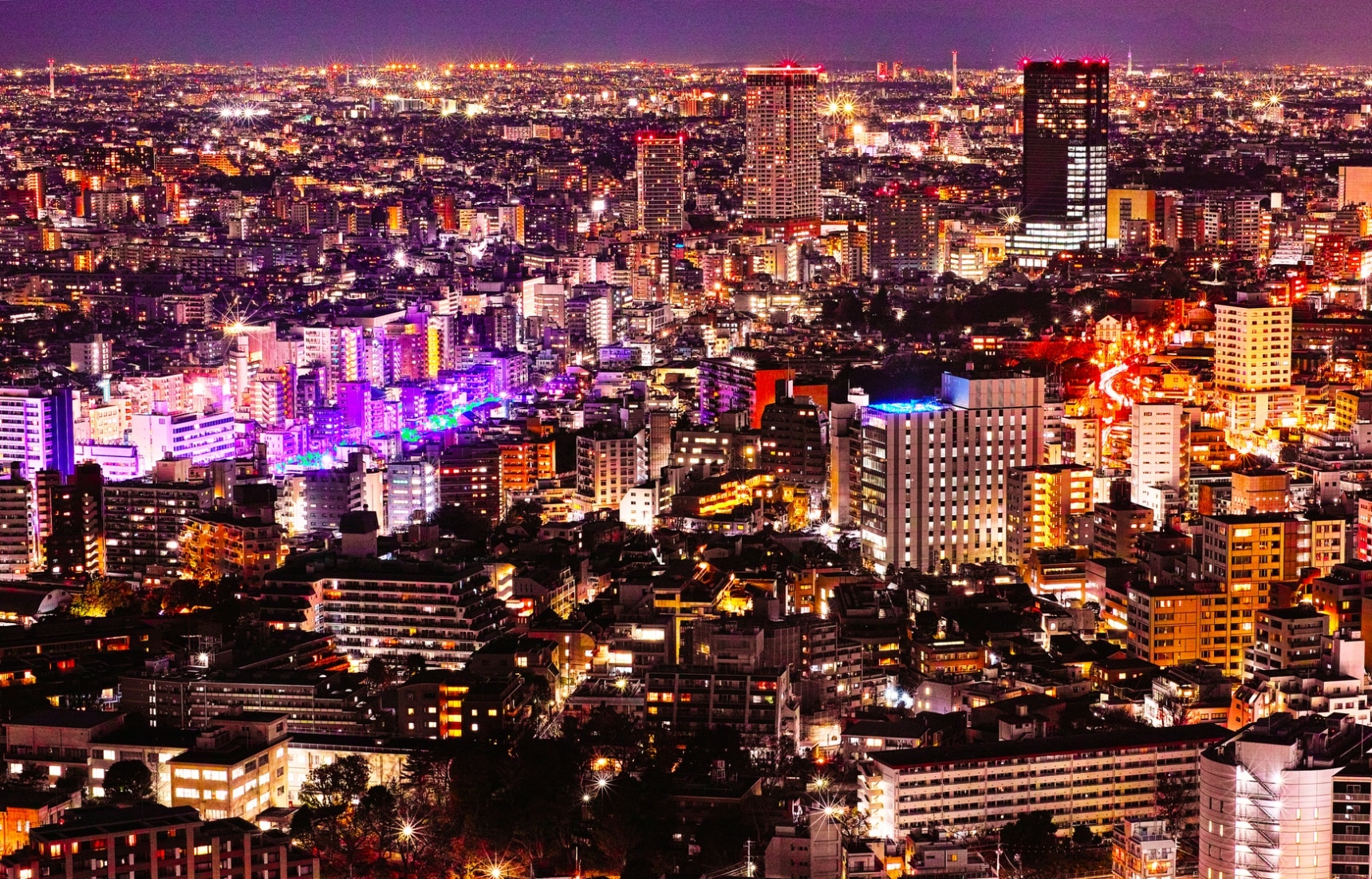 If you feel you're too old for Shibuya, but still want to have some fun with good food, drinks and friends, then try one of the other lively areas around Tokyo, where you're sure to have a fun night of careless drinking and terrific dining. The hotspots here, like Shinjuku or Daikanyama, are too good for just one night out—you may become a regular!
5. Shinjuku Sanchome: Brooklyn Parlor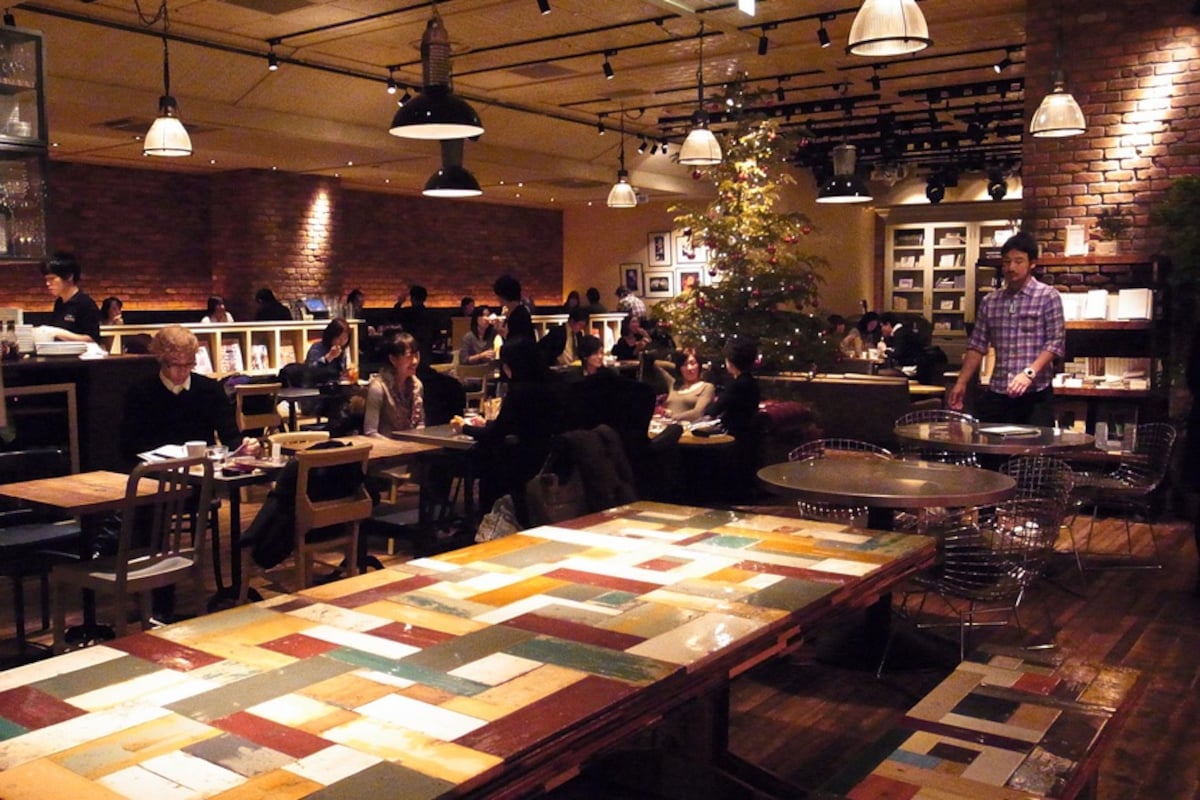 If you're a fan of the vibe of New York pubs and jazz bars, or even The Big Apple's museums and libraries, this might be your new favorite place. It's cool and hip, the perfect setting for a relaxing nightcap with friends with its brick walls, tasteful wood and steel interior touches, leather seats, comfortable couches and even low to mid-waist tables, perfect for plain lounging or romantic face-to-face dining with a date. With an extensive menu, several wine varieties, specialty beers and custom cocktails, Brooklyn Parlor will not only quench your thirst, you'll be equally impressed with their food selection. The burgers there are not to be missed!
4. Hamamatsucho: Devilcraft
If you're looking for some serious brew and perhaps the only Chicago-style deep dish pizza in Tokyo, Devilcraft is your best bet! This place is flocked by many foreigners because one may never run out of things to try at this place, especially American food. Here, you can find several kinds of pizzas, meat appetizers and a two-page list of craft beers inspired by local and international flavors. There are even seasonal flavors, including the chocolate beer pictured above. Devilcraft devilishly delivers a wickedly good night out, but it gets full easily, so reservations are a must at any of the branches (besides Hamamatsucho, there are stores in Kanda and Gotanda).
3. Daikanyama: Hacienda del Cielo
If you've been daydreaming about partying like an L.A. celebrity with an entourage toasting on a rooftop veranda, go to Daikanyama's Hacienda del Cielo. This place, not very far from Shibuya, is ideal for birthday celebrations or special occasions as they can accommodate bigger groups than most izakaya (Japanese pubs) with tight spaces. The restaurant has an amazing and extensive Mexican menu as well as set course meals (including an option for nomihodai, or all-you-can-drink). The group behind this restaurant is the same one behind other wine and dine restos in the metro such as Mucho in Marunouchi; no wonder they can keep the costs affordable despite the amazing service and offerings. Oh, did I mention that they have an AMAZING view of the city at night with the Tokyo Tower in sight!
2. Shin-Okubo: Korean Town
Affectionately dubbed Korean Town, there's not a single spot in the area that misses the mark. This is the place to be when you're looking to grill your own samgyeopsal (Korean grilled pork), cook your own Korean pancake or omelet, and drink-all-you-can. A crowd favorite is the pork belly barbecue, which could be dipped in melted cheese, almost like fondue or raclette. The K-town even has a night market selling all those K-pop fancies and cosmetics, boyfriend/girlfriend bars, Korean karaoke boxes and Korean dessert cafés.
1. Ginza: Under the Train Tracks
One of the many hole-in-the-wall establishments under the train tracks along Ginza—and a personal favorite—is Uomaru Honten. The end of the long strip of restaurants, this shop, pictured above, sits right across from the Imperial Hotel Tower and offers a very authentic Japanese dining and drinking experience. Most of the shops under the tracks provide an extensive seafood selection; after all, Tsukiji Market is only a short walk away from this posh area. This shop in particular screams authenticity, so much so that it has fishing boats inside the shop, hanging-fish-net decor and kegs as seats. While the long list of Japanese drinks on the menu is enough for the thirstiest of drinkers, don't miss the kani miso (crab paste) and the tuna steak! But really, anywhere along this strip would be a good place for a fun night out. After drinking and dining, allow your tumeric drink do its magic as you pass time strolling the pretty streets of well-lit Ginza at night.