New Natural Objects Preserved in Acrylic Cubes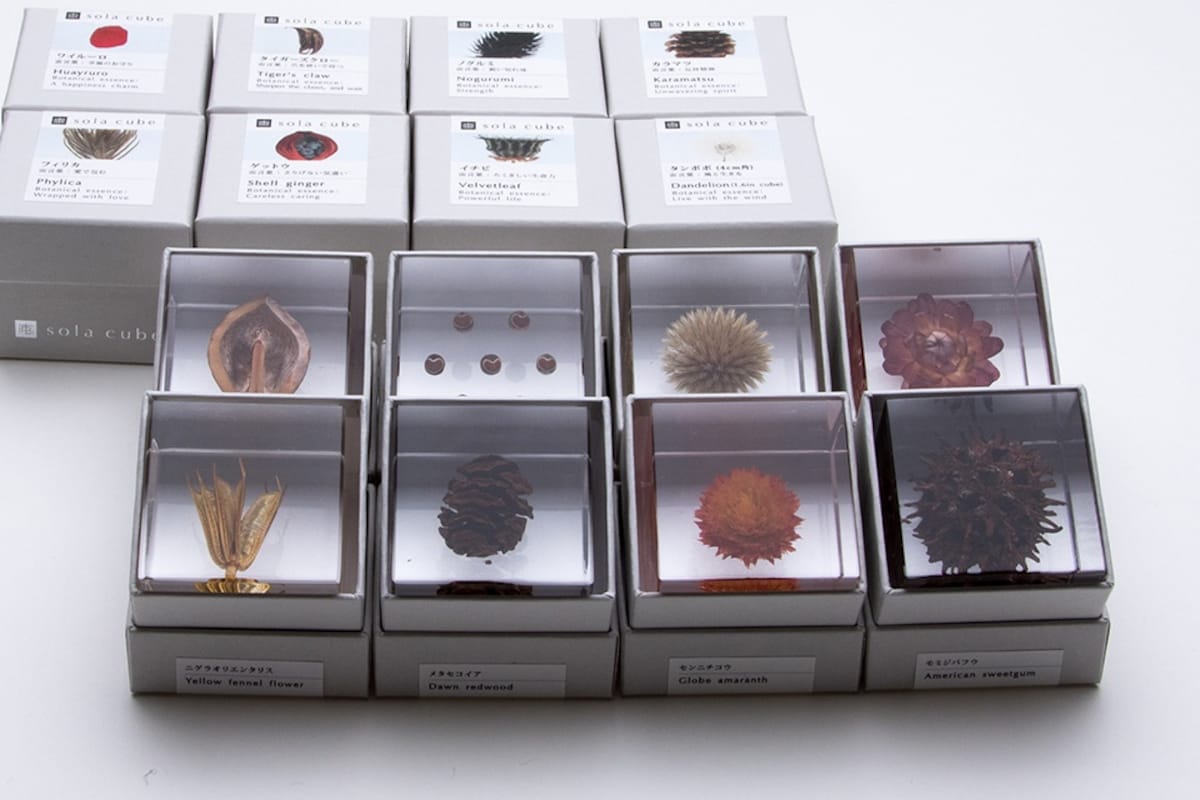 Sola Cubes, created by designer Koichi Yoshimura, are back, featuring real, hand-picked plants that have been encapsulated in resin cubes. This new series of plants have recently joined the Sola Cube family, some of which are available through the Spoon & Tamago Shop. There are eucalyptus capsules from the diverse flowering tree that's native to Australia. There's also sea lavender, a colorful flower that hails from the Mediterranian region. Last, there's Lunaria annua, a biennial known, strangely enough, as both "honesty" and the "money plant." But its name come from the Latin word for "moon" because of its resemblance to a full moon.

Spoon & Tamago has featured some of these amazing natural cubes before. Click the link below to see some of the new arrivals!