Elements of Nature Encapsulated in Resin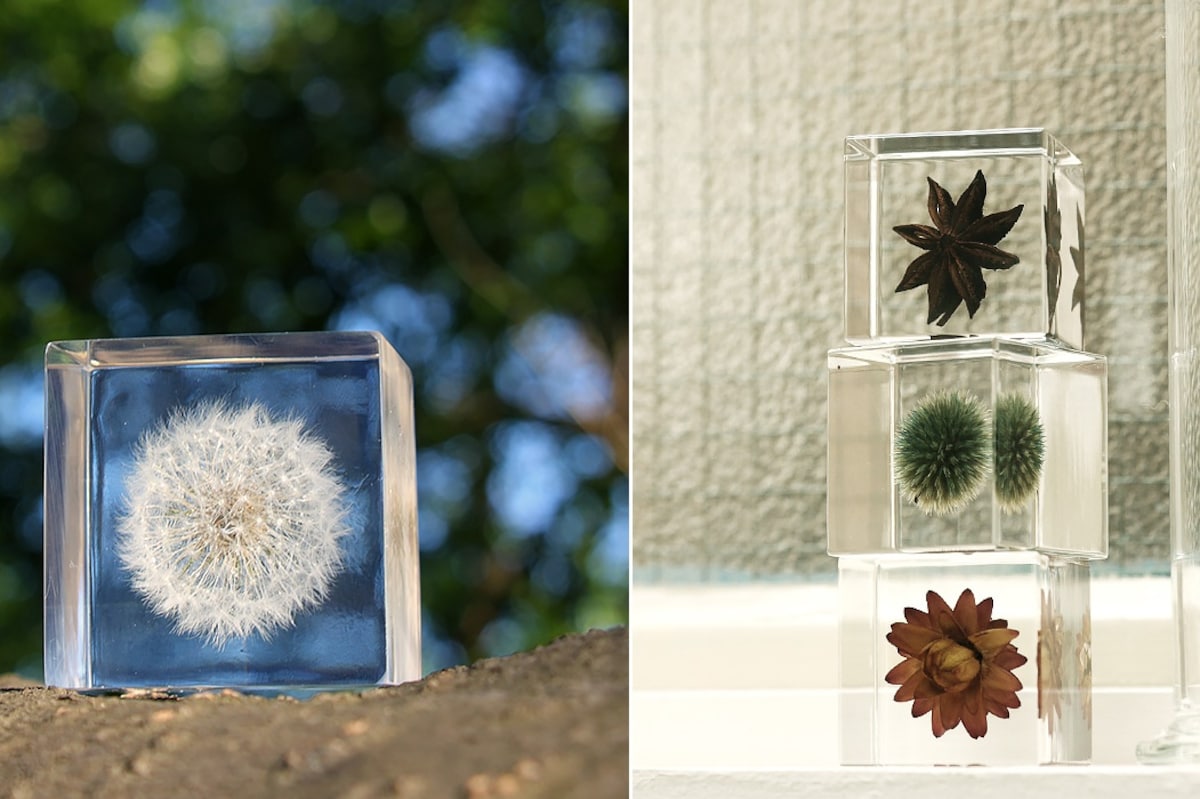 Sola Cubes (sola, also spelled sora, means "sky" in Japanese) were created by designer Koichi Yoshimura and feature real, hand-picked plants that have been encapsulated in resin cubes. Sola is expressed through the kanji character 宙 which means "universe," and signifies all the we know and don't know about time and space. Yoshimura spent years perfecting a systematic production process and employs experienced Japanese craftsman to ensure that this small transparent cube holds a plant at its very center and that no air bubbles get inside.

These stunning cubes are actually on-sale at the Spoon & Tamago store. So click the link below to read more, or click here to start shopping right away.