6 Off-the-Wall Pringles Flavors!
Kit Kat candy bars aren't the only overseas snack that has experimented with flavors in Japan. One of the big international brands to delight our eyes and our tastebuds with their creative designs and flavors is well-known potato chip brand Pringles. Let's take a look at some of the Pringles flavors offered over the years.
Green Curry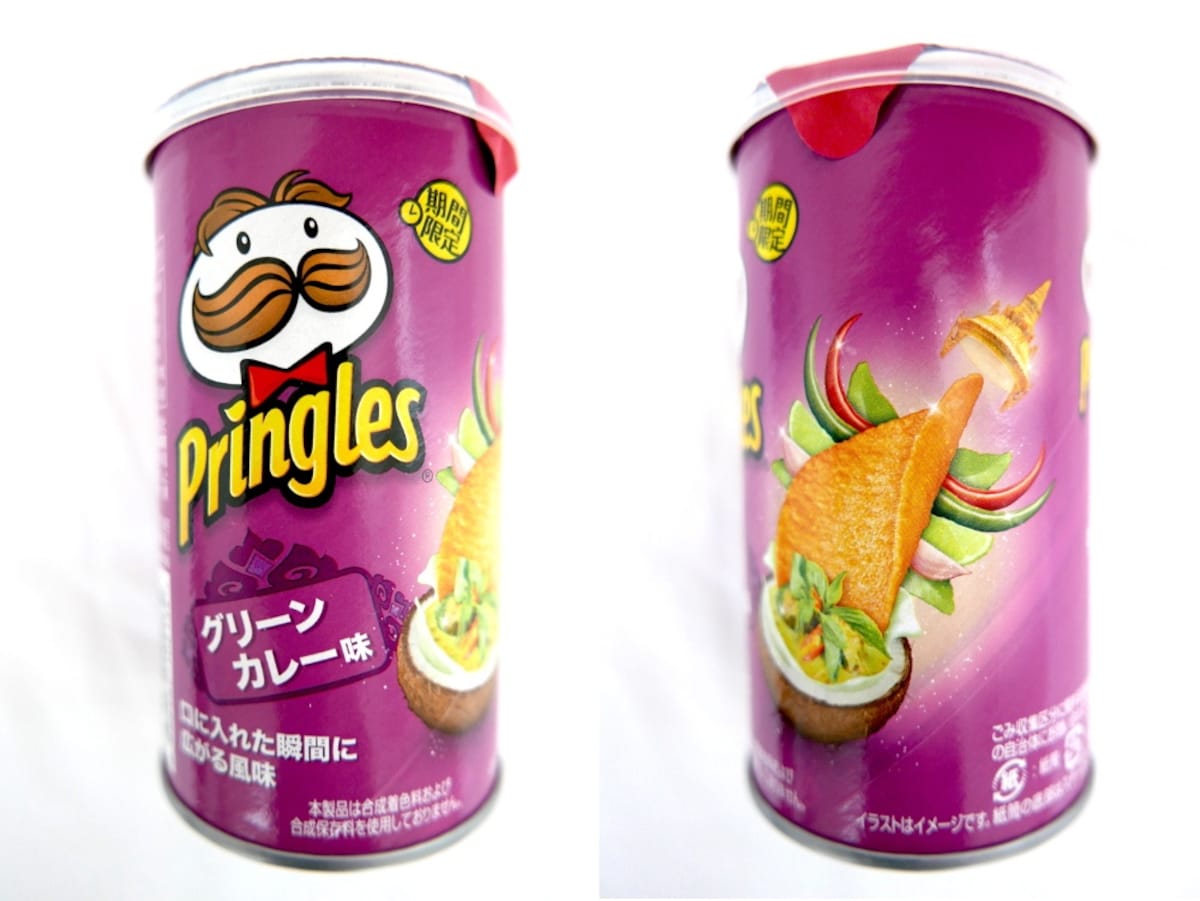 Check out the traditional Thai hat flying off the chip's head as it dips itself into the spicy coconut curry!
Fried Chicken
In December, a fried chicken flavor called "Party Chicken" was released in two sizes, featuring a couple of chip revelers enjoying fireworks and cups of tasty karaage.
French Salad
Next up is a healthy-looking offering, promising "an addictive, refreshing, tart flavor".
Wasabi Nori
This original Japanese flavor appeared in February 2016, combining the flavor of wasabi and seaweed for a hit of umami goodness.
Takoyaki
A regional Japanese delicacy was introduced to the Pringles lineup last year, with the takoyaki, or octopus ball, flavor available for sale only in the Kansai area (Osaka, Kyoto, Hyogo, Nara, Wakayama, and Shiga Prefectures), where the dish is famous.
Karaage
Another Japanese flavor sensation, this one captures all the delicious flavors of karaage, or crispy fried chicken morsels, complete with a tavern-like izakaya setting on the tin.

Check out even more Pringles flavors by reading the full story at RocketNews24 below!