3 Practical Tips for the Karaoke Beginner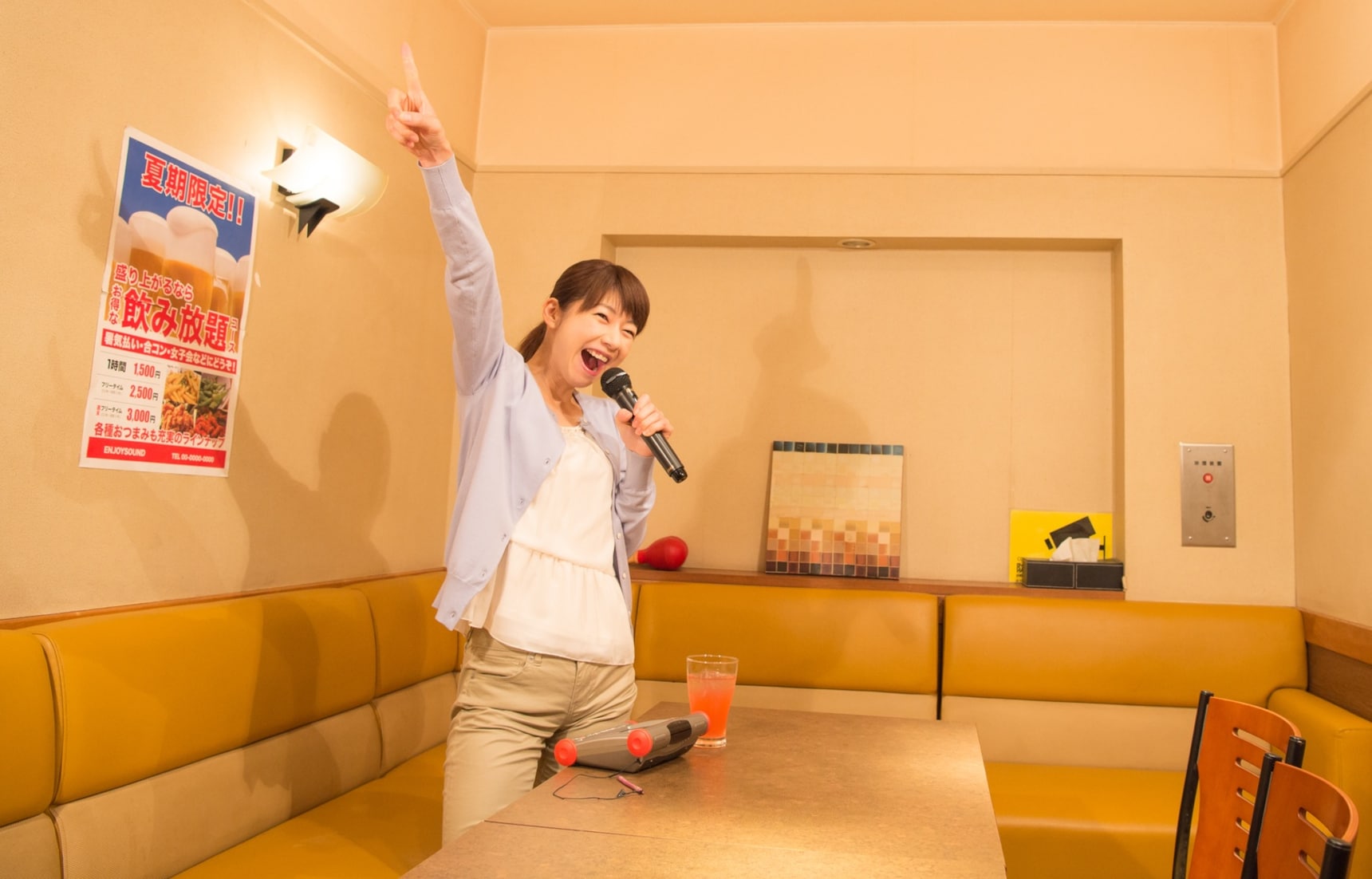 Karaoke is essentially considered a national sport in Japan. Any time of day, any occasion, there's always a reason to enjoy belting out a song—no matter your singing ability! But with a flood of options, it can be difficult for the karaoke amateur to know where to begin. These three handy tips will help you embrace this modern Japanese tradition!
1. Know Where to Go
Saying that Tokyo is the capital city of karaoke is an understatement. Practically every corner of the city is home to a karaoke chain. From the bright red and white Big Echo signs to the smiling face of Uta Hiroba's mascot, the streets of Tokyo are essentially illuminated by the lights of karaoke booths. Knowing where to go before you leave can streamline the uncertainty and maximize valuable karaoke time.
The two beating hearts of Tokyo, Shibuya and Shinjuku, are great central places to start given their centrality and convenience. However, if you're a huge K-Pop lover, head to Shin Okubo, aka "Korea Town," which is home to many K-Pop specific booths. If karaoke is a preamble to a night at the club, or a nijikai (second party) to wind down post-nightclubbing, Roppongi is where you should head.

Finally, if you're more interested in dabbling in karaoke between some bar crawling, Shimokitazawa is the place to be. Home to some of Japan's best live houses and independently owned bars, Shimokita has something for everyone.
2. Pay Attention to Price
How much money spent at karaoke really depends on the individual. If you want to keep it cheap, avoid peak times like weekend evenings before the last train. Go during the week, or during the day if you're lucky enough to have that option, as hourly prices drop dramatically.

Alternatively, night owls can also take advantage of the common "free time" offers found at many karaoke shops. Free time is usually held between midnight and 6 a.m., when you can rent a booth for a fixed price—generally between ¥1,000 and ¥5,000 yen (US$9-$45). Here, you can sing, drink, sleep...essentially do whatever you like until first train.
For those who need a little liquid courage before taking the mic, lookout for nomihodai offers. Nomihodai is Japanese for "all you can drink." Many places offer nomihodai and it's often the best option for saving cash, depending of course on how much you can drink and how quickly.
3. Think About What You Want
With everything in Japan, no matter your taste or quirk you can find someone or something ready and willing to satisfy your fantasies, and karaoke booths are no different. If you want to sing solo, hitokara (one-person karaoke) is a common phenomenon in Japan, with many karaoke boxes offering special intimate booths for the lone singer. Whether you want to perfect your pitch before going public, or you need a little musical cathartic release, hitokara is a great option.

Do you want to fulfill all your pop star and Hello Kitty fantasies all at once? The Ginza branch of Big Echo has a room decked out in everything Kitty-chan. For some, it's impossible to talk about karaoke without getting flashbacks from Lost in Translation. Want to engage in a little Scarlett Johansson/Bill Murray role play? Well you can, in fact, rent out the exact room they used for the iconic scene at Karaoke Kan in Shibuya!